Yield / Serves
2 Servings
Nargisi kofta is a paneer stuffed dumpling served in spicy gravy . Here is the recipe..
Ginger garlic paste 2 tbsp
Green chiili paste as per taste
Garam Masala powder 1/2 tsp
Red chili powder as per taste
Tomato 1 medium finally chopped
Oil for deep frying + 2 tbsp oil
Crushed black pepper 1/2 1sp
Crumble paneer and add pepper & little salt.
Grate potatoes & add bread crum corn flour . To it add some salt 1 tbsp ginger garlic paste green chilli paste. mix it well like a dough.
Apply some oil on your palms. Take a small ball of potato mix & pat it to flat on your palm
Now put small amount of paneer on this flattened mix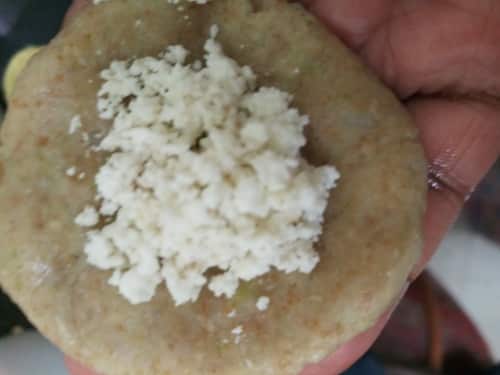 Hold all corners , join & give cylindrical shape to kofta carefully so that no side is broken. Repeat the process for entire mix.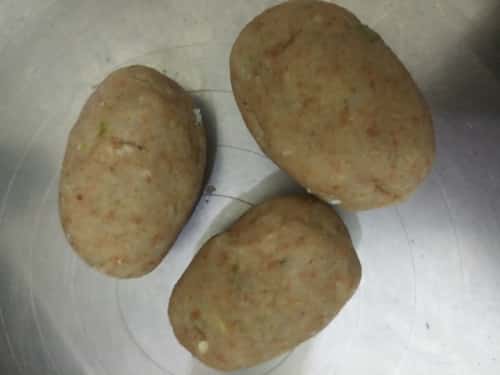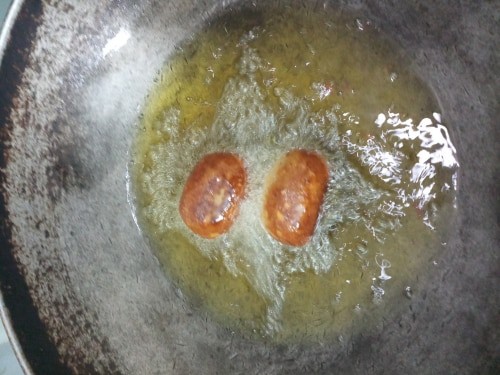 FOR GRAVY: heat a wok. Add 2 tbsp oil. Add onion paste 1 tbsp ginger garlic paste & tomatoes. Mix well. Add red chili powder.cook for 2 min
Add turmeric coriander garamMasala powder. Add salt. Cook for 1 min & add curd. Cook until Masala leaves the side.
Add a glass of water. Bring it to boil & cook on low flame for 6 -7 min. The gravy is ready. Add fresh coriander leaves
When you want to serve add koftas to hot gravy & serve immediately.these koftas are very soft. If cooked with gravy they will break.
Serve with roti or paratha
These kofta absorbs gravy so gravy should be little more in quantity the required.
Nargisi koftas should not be left soaked in gravy for long before serving
How useful was this post?
Click on a star to rate it!
Rated 5 based on 1 votes
Be the first to rate this post.