Mixed Vegetable Akki Roti
Yield / Serves
15 Servings
Amarnath leaves ½ a bunch finely chopped
Green chili 15 finely chopped Salt to taste
Grate all the vegetables finely. Mix Rice flour, 2 tblsp of oil ,vegetables and cumin seeds. No water is needed. Take a butter paper or thick sheet like zip lock and apply oil.
Start making the akki roti mix by placing them on the paper and use your hands to make them as a circle roti.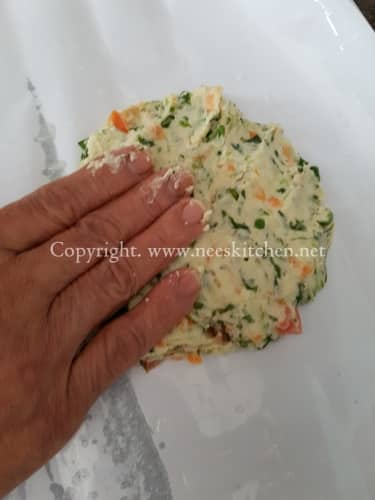 Once done take a non stick pan and heat the pan. Once hot, add 1 tsp of oil to it.
Take the akki roti with the butter paper sheet and put it on the pan and leave for a minute so that it gets stuck with the pan.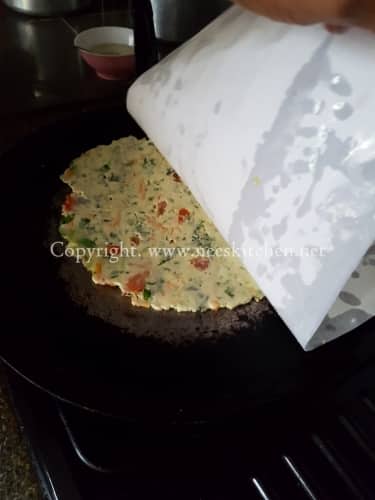 Take out the sheet and flip the akki roti 3 to 4 times. Add oil when you are flipping for the first time. After that it is not needed. After flipping each time close it with a lid so that it gets cooked well.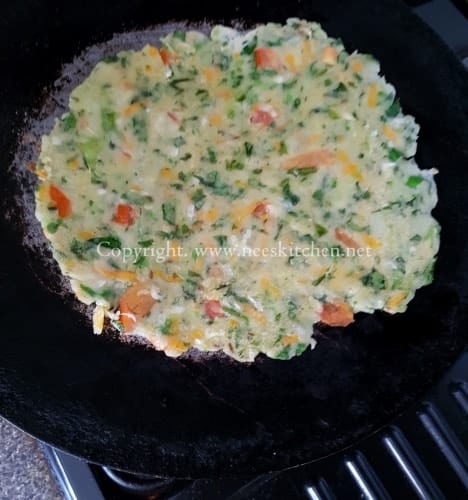 How useful was this post?
Click on a star to rate it!
Rated 4 based on 3 votes
Be the first to rate this post.