Life takes a 360 degree turn after you have a baby. First 6 months of your baby are very crucial where the most essential and recommended first food for babies is mother's milk. The herculean task starts when you introduce semi-solid food between 4- 6 months.
As a mom, you would always want to give the best food and sometimes even cry or get stressed out when your baby refuses to eat. I have gone through this and am sure every mom has experienced the same and is always worried about their kid's nutrition.
I am not a nutritionist, dietitian or a paediatrician but "I AM A MOM" and it's said that mom's instinct is always right for her baby. So cheers mums! And don't worry, don't take the stress. Just remember, if you can go through labour pain then you can handle everything that is a part of motherhood. So sharing my list of semi-solid foods which I gave to my daughter when she was six months old. Hope it will help mom's out there.
From 6- 8 months
1. Carrot and Spinach Puree: This was my favourite and my daughters too. As both the ingredients are healthy and provide necessary Vitamins.
Steps involved
Take one carrot, clean nicely (preferably with warm water)
Take Spinach (I grew organic spinach on my balcony- it's pretty easy) and wash them too.
Give 6-7 whistles in a pressure cooker.
Mash it with a potato masher or a fork.
Sieve it.
Add a pinch of salt or sugar depending on your kids liking and mood (Pinch means just a pinch because kids should not be given too much of salt or sugar) and your recipe is ready.

2. Sooji Halwa:  Making this recipe is pretty easy but it becomes a bit messy while feeding, as sooji will stick around, but enjoy your kids face and forget about the mess.
Steps Involved
Dry roast Sooji till it turns pinkish and the raw smell goes off. The aroma of roasted sooji/rava will fill your kitchen but don't burn it.
Add milk, preferably formula or breastmilk,
½ tsp of sugar (my paediatrician said that it's ok to give 1 tsp of sugar in the day).
Let it simmer for 5-6 minutes, Keep stirring it so that it doesn't form lumps.
It should be semi-solid and it doesn't require sieving. Cool it and let your baby enjoy.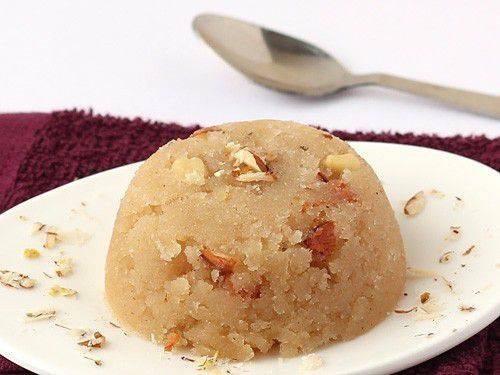 3. Apple and Banana Puree: One fruit is a must and babies love banana because it's naturally sweet.
Steps Involved
Mash the banana completely
5-6 tablespoon of milk (formula or breast milk). Boil peeled apple pieces so that you can easily mash it.
Mix it with banana puree and sieve it.
Just giving banana or apple separately is also a good idea but my daughter never liked apples alone so I did this. Whenever I fed her Apple she made a dirty face and threw it out. This time, my interaction skills failed – Kids are born smart, remember they have yours and your husband's genes. Don't mess with them too much.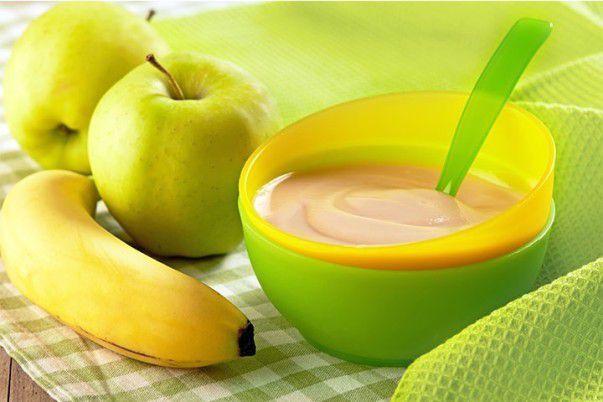 4. Khichdi: Simple and plain and a must for kids.
Steps Involved
Add 1 tbs of Moong Daal,
1tsp of rice.
Wash it nicely with warm water,
Add a pinch of salt, and few cubes of the veggie of your choice. I used to add spinach, carrot or broccoli.
Give 7-8 whistles in a pressure cooker.
Sieve it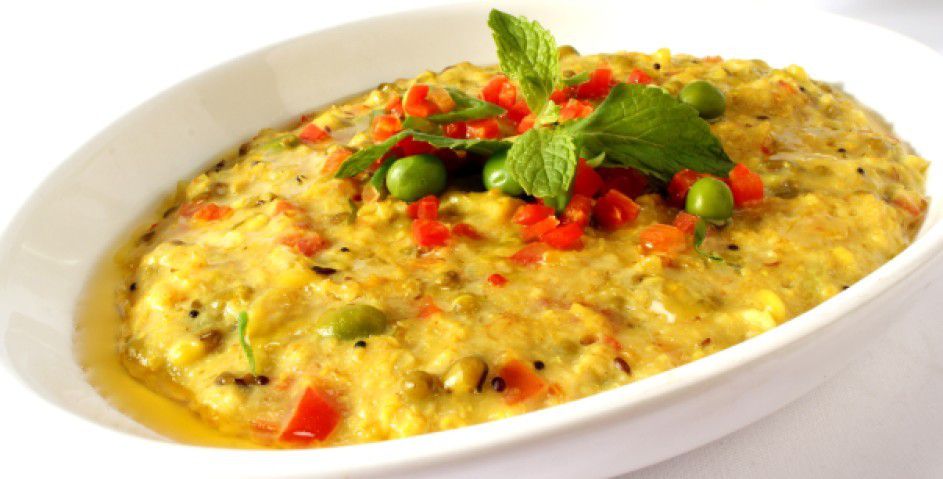 5. Mixed Flour Payasam/ Kheer (sweet Dish):
Steps Involved
To prepare this Flour, dry roast wheat flour, gram flour (Besan), Ragi powder and cool it. Store it in an airtight container (preferably Glass container, Please avoid plastic containers as much as you can).
Whenever you have to prepare this Kheer. Put 1 tsp of mixed flour and 250 ml milk (I used formula)
Let it simmer for 10-12 minutes.
Some kids might not be able to digest Ragi so you can avoid it but if your kid is able to digest it nothing like it, just go for it.
These were few recipes which I tried and my daughter loved it. How do I know? – Because she ate these dishes without creating much fuss.
From 8- 11 months
As she was growing and gumming and those shiny little teeth were making their way she started to enjoy a lot of solid food too. This not only helped her ease the sensation which she got due to teething but also helped her to appreciate the texture of the food. Few more recipes which got added to the previous list:
6. Finger Foods – French Fries (of course homemade) and Carrot French fries became her favourite.
Steps involved
Clean the baby carrot or normal big carrot and cut thin just like French fries which you get in the market.
Toss them in ghee and put a pinch of salt and freshly ground pepper ( I remember my granny said that it's good to give little chilli/ pepper as kids speak early – I am not sure about the scientific reason but yes my daughter is a chatterbox – just like me)
Cool down and let her eat on her own.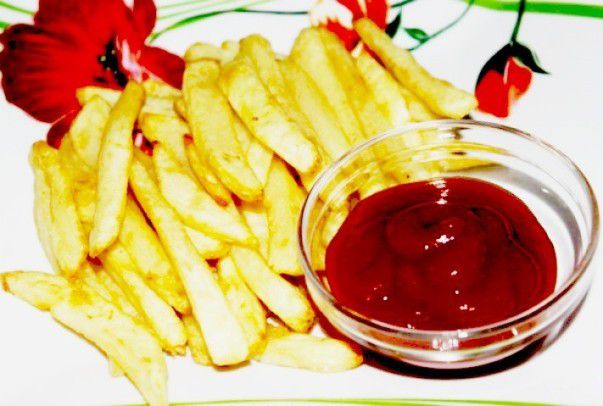 7. Sweet Potato Kheer: With amazing benefits of sweet potato and its sweet taste it became a must in her diet plan.
Steps Involved
Boil sweet potato and peel it.
Mash it nicely with your hand and roast it in 1 tbsp of ghee (I made ghee at home – If you want to make it too – Here is the amazing recipe)
Add ½ cup of milk and let it simmer
Sieve it (Very Important) as you don't want your kid to get choked with the fibres sweet potato has.
8. Boiled broccoli in pepper  
Steps involved
Boil broccoli (don't make it too mushy)
Toss it in olive oil
Put some salt and pepper.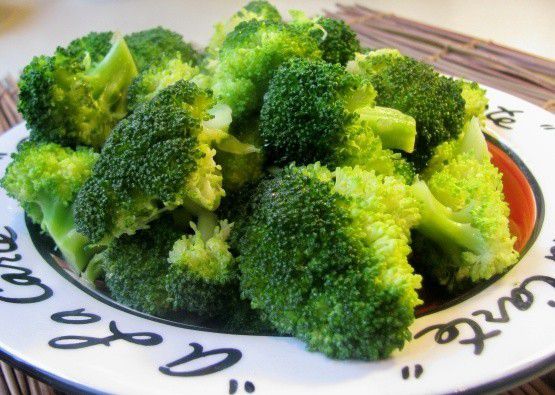 9. Carrot and Spinach soup: Now she doesn't like the bland puree any more. So I started giving her thin clear soup so that Carrot and Spinach still go in.
Steps involved
Give 6-7 whistles to Carrot and spinach in the pressure cooker.
Make the puree in a mixer.
Put the puree in a wok, add more water and little homemade ghee.
Add salt and pepper and sieve it to make the clear soup.
10. Roasted Lotus Seeds (Makhana):  This can be a great snack while travelling. It was a saviour in the truest sense. I always kept a box full of roasted Makhana or lotus seeds while travelling and at home. Somehow my daughter was able to eat it without choking. Maybe she learned the knack of softening it. So please first check and then add it in the plan.
Steps involved
Add ghee to the wok, let it heat.
Put handful of Makhana
Dry roast it for 5 minutes.
Add salt and pepper.
Let it cool and then they will become crunchy.
Keep it in an airtight container.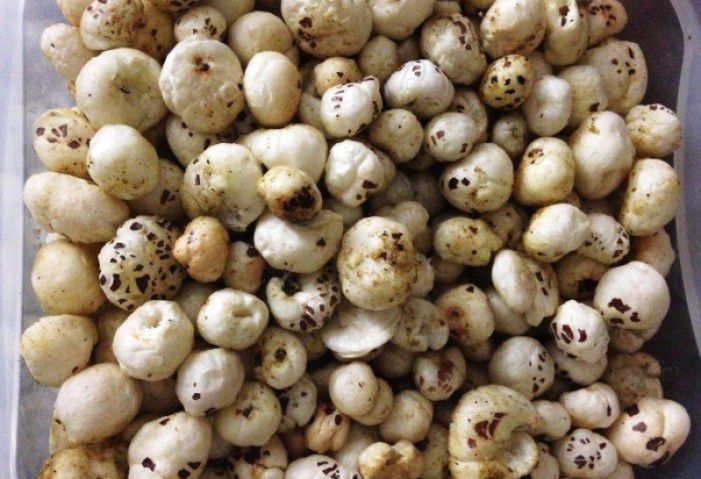 After 11 months, we started giving her all the food which we ate. Of course no outside food and Maggi (She still looks at her father when he eats that).
Few things which we added to her diet after she turned one were Paneer (Cottage cheese), Dry Fruits( Make fine powder), cheese, Cow's milk, curd, egg white and sometimes outside  food ( when we go out we have to give her something to keep her busy).
In the end here are few do's and don'ts which would definitely help the new mums out there:
Just a pinch of salt means just a pinch and not more than that.
Always clean whatever you are cooking at least 2-3 times preferably with warm water. (I used an electric kettle to heat water) If you are able to save your kid from infections during 1 year of their life nothing like it.
Sieve everything which you are feeding.
Interact, play and make funny faces while you are feeding your kid. They will appreciate the food which you have prepared and would also learn how to react when the food is served. No Videos on a mobile phone.
Kids are smart and they will also get bored, so if they are not eating for 2-3 days don't fret and rush to the doctor. Keep trying variety of food and give milk (They will take it most of the time)
When you introduce food for the first time give each food for 2-3 days and check for reactions and allergies. Look out for reactions like rashes/vomiting, If there are none make it a part of your kid's diet plan.
Once your recipes are ready here comes the most challenging part – Feeding your kid. Again I am not an expert but can share my experience what worked well for me. I am a very talkative mom and it's said the more you interact with your kid everything gets captured in their subconscious mind. Even though they will not speak and reply but they will show signs while you interact. And I did this religiously from the day after she was born (First day I was unconscious – Shh I missed her first day). While serving her any food, I tell her things like "Mama made this for you, It's a carrot puree, it's yummy" (With expressions) and my daughter started enjoyed my funny faces.
Hope you enjoyed reading this post and feel the same way as I do. Please share your experience, as I would love to hear them and treasure them. Maybe your comments would help some other mum who is worried and searching all over the net – How to feed your kid.
Happy Feeding