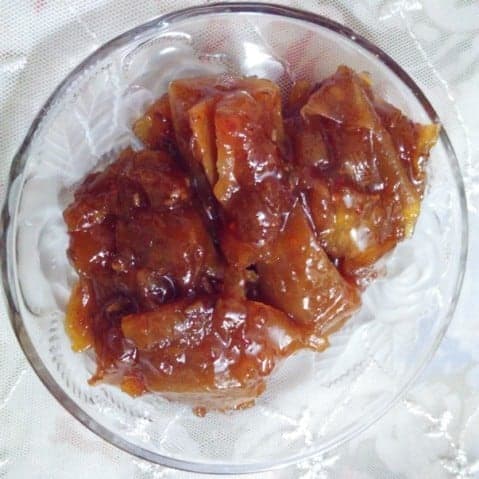 Hot And Sweet Mango Chutney
Mango is a seasonal fruits and looks like a king.
Ingredients
Raw mango 250 gms

Jaggary 200 gms

Red chilli powder 1 tsp

Fennel. 2 tsp

Garamond masala 1 tsp

Salt to taste
Instructions
Peal out mango and dipped in water for 2 hours

Then drain out and boiled with Jaggary and pinch of salt.

Keep on stir continuous when the moisture will dehydrated add chilli powder roasted fennel powder, garam masala.

Stir continuous it will become sticky.

Remove from heat let cool and store in a glass vessel.

Enjoy hot and sweet chutney when ever you like.