Food brings people together and International food and wine festival 2017 – "Pabulum" at IIHM Bangalore did it. This Global Food fest focused on the islands across the globe to serve some of the most delicious, local and authentic delicacies across the islands of the globe.
When you think of an Island, the first thing that comes to the mind is seafood, but when young budding chefs of IIHM Bangalore went and researched, they brought back some of the most amazing vegetarian, non-vegetarian and seafood dishes.Aptly named, Pabulum – Masquerade in the Island of Global Food, this food fest witnessed scrumptious signatures of the islands of Africa, Asia, America.
The food buffet presented by the culinary team of IIHM, Bangalore was named like "Thousand Islands", the progenitor of world-famous salad dressing to represent the speciality of North America, Canada, Mexico and Brazil.
With authentic "Nashville Chicken wings with Poutine" a dish of spicy sauce with cayenne pepper, brown sugar sauce over the wings, Brazilian BBQ Pork Chops with Corn on the cob & cajun potatoes, Chimichurri Baked Fish with layered three Bean Casserole to tickle the taste buds and innovative combination of Sweet Potato & lentil cakes with Guacamole En Molcajete, the buffet excited the guest.
While "Madagascar" counter brought forth the culinary colours of Africa. Dishes like Jamaican Jerk chicken with Coconut and Black bean Rice, Chermoulah Fish / Beef plantain & Okra Stew, Moroccan Couscous with Grilled vegetables Tagine grabbed the attention of the guests to try these dishes.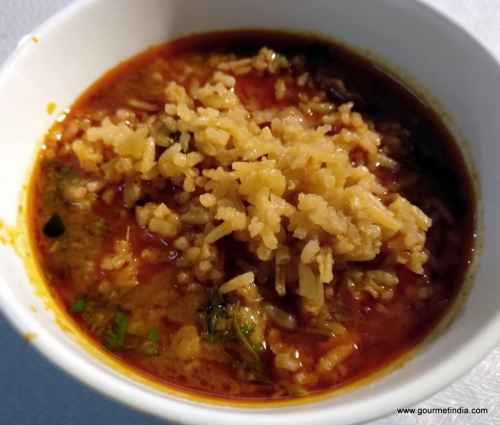 "Lankan Island" represents the flavoursome diversity of Asia. "Oceanic Island" is a curator of a specially designed sea-food menu and The "Sicilian" demarcates the European culinary boundaries.
And not to forget the "Greenland" which encompassed a melange of salads across the globe with salads like Caesar chicken salad, Pasta salad, Som Tam, Greek salad & Fattoush ready to go on the platter.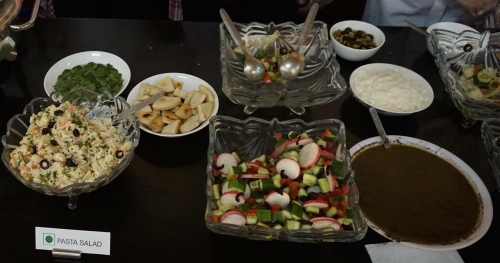 Last but not the least, The "Desserts Island" tickled the sweet tooth with a wide variety of desserts like Philadelphia Cream Cheesecake, Triple Chocolate Mousse, Cassata Siciliana with honeycomb – Sponge cake moistened with fruit juices or liqueur and layered with ricotta cheese and candied and Rum balls.
In keeping with the bouncy cuisines of the culinary world, the Food and Beverage team of IIHM Bangalore has put together a tropical bar, from the most heavenly and luxurious lagoons in the world – Bora Bora Island. The drinks were mouth-watering and lay the foundations of an epic evening to follow.
An event like Pabulum which full of food, fun and frolic give exposure to the young budding chefs to face the world and get prepared for the future. Plattershare, social media for food enthusiast always look forward to such food fest which encourages the young minds to think beyond their comfort food and bring food across the globe together.