We've all grown up listening to our elders telling us to eat handful walnuts a day because it helps increase brain functionality. It's true. The seed of the drupaceous nut, edible in nature, more commonly known as walnut, belongs to the tree nut family.
There's a stereotype about healthy foods not being tasty, this one breaks it. One should include them in their daily diet of the high nutritional value of walnuts. They have anti-inflammatory properties, help in weight loss, reduction of body's bad cholesterol, improving metabolism of the body, in controlling diabetes and have also found to be helpful for slowing down the progress of cancer.
English walnut and black walnuts are the most commonly known two types of walnuts which are available in both shelled and with shell variants. China is the world's largest producer of these. Apart from being a healthy snack, they can be used in a variety of ways in various dishes which has been discussed later on in this article.
Types of Walnuts:
English walnut:
The most commonly consumed walnut. People tend to be more familiar with it. It has a broader consumer base because of the milder taste in comparison to the Black walnut. They also have thinner shells which as easier to crack. Also known as Persian walnut, these are cultivated at a higher scale in comparison to the other.
Black Walnut:
California Black walnut is the lesser known out of the two. It has a strong earthy flavour. Most people can't take the bold flavour which is why it's considered to be preferred a little less. Their shells are comparatively thicker which make them harder to crack and they tend to stain your hands.
Nutritional Facts:
Vitamins found are vitamin C, vitamin B6, vitamin B12,

vitamin E

, vitamin D, vitamin K, and vitamin A.

It also contains sodium, potassium, calcium, magnesium and iron.

It contains no cholesterol.

It contains 4% carbohyderates.
Health Benefits of Walnuts:
Given the awesome nutritional facts, you must be wondering, what exactly are walnuts good for? Walnuts benefit your body in almost every way one can imagine. It's rightly called a "superfood" and a "power food." They work wonders and have benefits for the hair, skin, heart, brain and even help you fight the most dreaded disease of cancer.
Improves the brain activity: Walnuts contain omega-3 fatty acids which when coupled with iodine and selenium, helps to increase the brain activity. It increases the ability to retain. Walnuts don't just look like your brain, a daily consumption of 8-10 walnuts has multiple benefits for the brain.
Reduces the high BP: The omega-3 fatty acids also help in the long run reduction of high blood pressure which can have severe damaging effects on your general health and well being. They also help produce good cholesterol, helping the heart.
Helps the Heart: Eating walnuts work brilliantly for your heart. According to a researcher conducted at the University of Scranton, walnuts are packed with chemicals called polyphenols which lower the bad cholesterol levels of the heart and also help in regeneration of heart muscle. Walnuts are your answer to cholesterol and heart problems.
Gives Good Sleep: Melatonin is a hormone that regulates your sleep cycle. According to a study by The University of Maryland Medical Center, low melatonin levels can disrupt it. Walnuts are beneficial in regulating your sleep cycle as they increase the level of melatonin in the body. It is advisable to eat 10-12 walnuts half an hour before going to bed for a good night's sleep.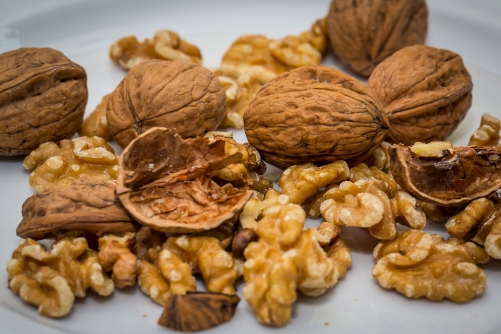 Fights breast cancer cells: A very specific benefit of eating walnut for women is that it attacks the breast cancer cells. According to a paper published by The American Association For Cancer Research in 2009, the omega-3 fatty acids and antioxidants in walnuts together help in preventing the growth and expansion of breast cancer cells. Eating walnuts daily can help you prevent breast cancer. You need to eat a minimum of 10-12 walnuts every day in order to prevent further growth or development of breast cancer cells as the same results were seen when studied on mice.
Get Shiny hair: Walnuts are also beneficial for the hair. A healthy scalp is always the first step to having healthy hair. One of the most commonly used byproducts of walnut is the walnut oil, regular application of which helps in the retaining of the natural moisture of the scalp, preventing problems like dandruff. It also keeps the scalp healthy and clean because of its antifungal properties.
Get Healthier bones: As you've read about the multiple benefits of the omega 3 fatty acids which are present in walnuts, one of which is decreased in inflammation, those combined with an essential fatty acid called alpha-linolenic acid help you have stronger and healthier bones. They help your bones stay healthy for a longer duration of time.
Healthy pregnancy: Another major benefit of consuming walnuts on a daily basis especially for women is during the time of pregnancy. For the women who are expecting, Walnuts contain super healthy vitamin B-Complex groups like folates, riboflavin, thiamin, etc. which are required for a pregnant woman and the fetus to be healthy and hearty.
Anti Aging Agent: Walnuts have multiple benefits when it comes to the skin which most people are generally unaware of. They have Vitamin B which helps in reduction of wrinkles and slowing the ageing process. Those with dry skin should try applying warm walnut oil regularly. Walnut oil helps has brilliant moisturizing powers which help tremendously in the case of dry skin by providing deep nourishing. Its regular use has also proven to lighten the dark circles.
Excellent Mood booster: Feeling low? Have a few walnuts. It's bound to cheer you up. Walnuts contain Vitamin B which has proven to be an excellent stress and mood manager. Vitamin-B combined with Vitamin E, form a natural antioxidant which helps in fighting issues related to stress and tension.
Get your bowel movement corrected: Walnuts are loaded with benefits that aid the proper function of the digestive track. They are rich in fiber which is an essential requirement of the intestines to keep them in a healthy functioning state on a daily basis. They also help fight a number of unhealthy and unwanted parasites present in the digestive system, hence, keeping it clean.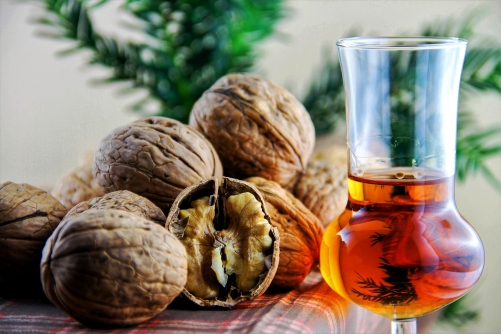 How to eat walnut and how many to eat in a day?
Excess of everything is bad and this holds true even for the most nutritious food items. Walnuts should be consumed in a limit, 7 walnut a day preferably as a snack. This aid quite effectively in weight loss which is all the more reason to munch a few these when you are having some sort of craving. You need to crack open the shell before consuming them. Remove the walnut shell, take out the brown seed inside it that resembles a brain and pop it in your mouth. Nowadays walnut kernel without shell is also available so grab the packet from any supermarket them and enjoy.
Disadvantages:
Walnuts may cause severe allergies, symptoms of which are swelling of throat, irritation or itching in the mouth and tongue, nausea, sudden outburst of acne to name a few. You shouldn't consume it if you feel any on the post-consumption of walnuts and see a doctor immediately.

Black walnut mustn't be applied directly to the skin as it can cause lip cancer because of a chemical called juglone present in it.
Recipes:
The following is a list of recipes you can make at your home using walnut.
Think of walnut recipes? The cake is the first thing that pops up in everyone's mind. here is the basic walnut cake recipe.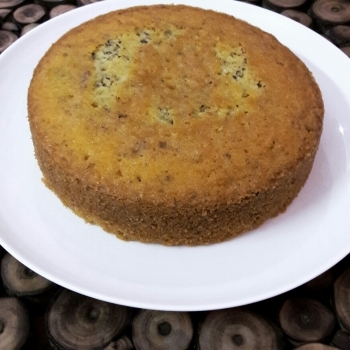 The festive season is going on brownies are everyone's most loved dessert. Here's an American walnut brownie recipe.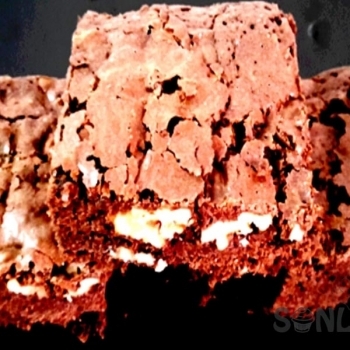 In a hurry? Want to try making something new without any hassle? Try this recipe – No bake chilli brownie.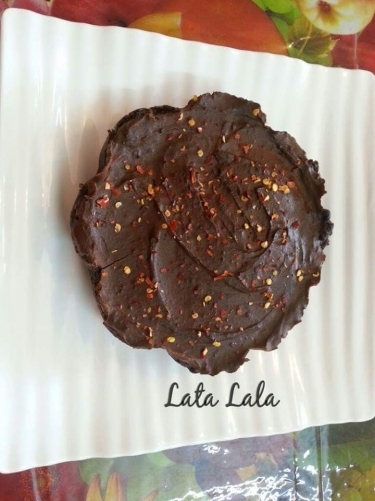 Who doesn't love cakes? From kids to adults, the cake is everyone's favourite and here's a
Here's a carrot and orange walnut cake recipe to try at home.
Bored of the regular cake-walnut combo? Try making these golden apple walnut crispy roll ups with honey for a nice change.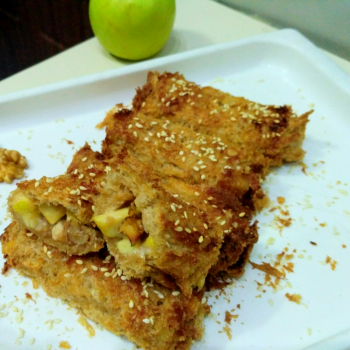 Walnuts are good and healthy in whichever way you have them. They have multiple benefits and low in calories, high in protein, fibre and vitamins which will do tonnes of good for your body, hair and skin. Remember to pop a few in your mouth during the day and you're doing your tiny bit to help your body get its essential minerals and vitamins it needs.
Main Image Credit:- Monika Patel, Richa Gupta, Rajeswari Annamalai