Nature provides candy at only 85 calories a cup, make sure to fill yours to the brim…
Says Plattershare content Manager, Parinaaz Marolia.
What is a Berry?
A berry is a small, pulp filled and mostly edible fruit. Usually filled with colourful pigment, slightly rounded and pulpy with a sweet and sour taste they do not have a centre stone or pip. A point of note here is that scientifically, a berry is a fruit that is produced from the ovary of a single flower, this however is not what is referred to as "berry" in common usage. 
History of Berries
Cheerfully offering themselves to passers-by, berries have been staples of the human diet for millions of years now. While they are good luck charms to some, they make for portents of doom to others.
Wild berries the like of blueberries, huckleberries, blackberries, raspberries and gooseberries were important in the diets of the Indians and early Missouri settlers.  By the late 1800's, Missourians were commercially producing raspberries gooseberries and blackberries. The real origin of where berries were first grown for human consumption or even discovered remains a mystery. 
Commercial Production
According to the Global Berry Congress 2015 (US), sales of over 6 million USD from soft fruit accounted for 19 % of total revenue from supermarkets.
Revenue from berry picking also forms a large part of the economy for many countries especially Sweden and Finland. 
Types and benefits of berries
Berries are known to be amongst one of the healthiest and tastiest foods in the world, but id you know there are many more varieties of berries than those only available in your country?
Let's take a look:
#1. Acai Berry
Pronounced as "ah-sah-ee," acai berries are native to South American rainforests. Over recent years, they have experienced an explosion in global popularity, unfortunately, fresh acai berries are near impossible to source as a result, people usually buy acai berries in powdered which you can use to make beverages
The benefits of acai powder come from the antioxidant and polyphenol content. In fact, studies show freeze-dried acai powder has an exceptional polyphenol count – higher than any other fruit or vegetable.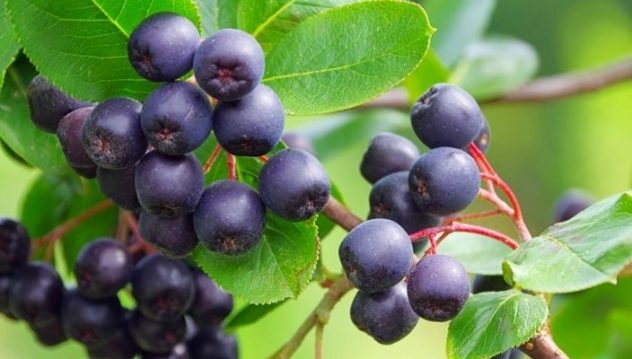 #2. Blackberry
Blackberries grow all around the world and are an excellent source of
Vitamin C, vitamin K1 and manganese
As with all berries, blackberries also contain various health-protective polyphenols.
Blackberries show a significant protective effect against LDL-oxidation, a prominent cardiovascular risk factor, in human intervention studies.
Studies also show that wild blackberries are 3 to 5 times higher in polyphenols.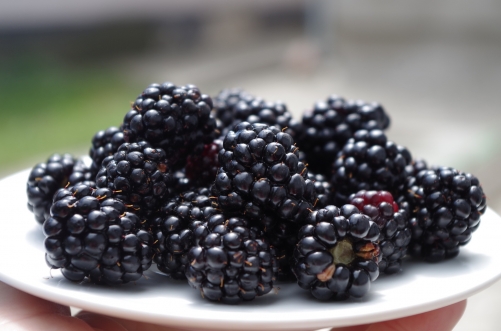 #3. Blueberry
Compared to the previous berries, blueberries have less fat and more carbohydrate, and a sweeter taste.
Blueberries provide a reasonable source of:
Vitamin C: 24% RDA
Vitamin K1: 36% RDA
Manganese: 25% RDA
In the same fashion as blackberries, blueberries exert a protective effect on LDL and protect the particles from oxidation
Studies also show that blueberries have anti-carcinogenic properties, as well as improving insulin sensitivity.
Blueberries are easy to find, and you can buy them either fresh or frozen. Recently, blueberry wine is also becoming popular.
Regarding their nutritional content, there's no real difference between the two and frozen blueberries are just as good
#4. Boysenberry
Maybe some of you haven't heard of boysenberries before, they are similar in appearance to raspberries and blackberries.
Boysenberries contain a good amount of :
Folate: 21% RDA
Manganese: 36% RDA
Vitamin K: 13% RDA
Boysenberries also have some impressive health benefits, specifically concerning the cardiovascular system.
In one particular study, boysenberries reduced blood pressure and improved endothelial function. Notably, the impact of a single administration showed the same effects as chronic daily ingestion.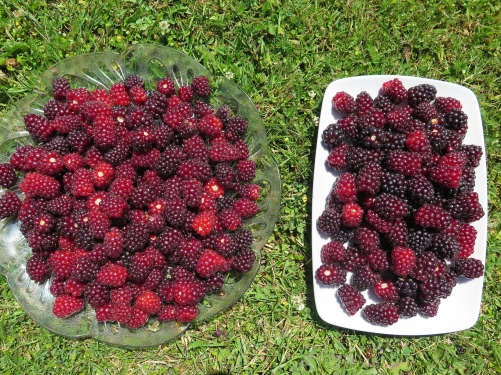 #5. Raspberry
As one of the most mainstream berries, raspberries are a popular fruit around the world.
Raspberries provide the following nutrients:
Vitamin C: 54% RDA
Manganese: 41% RDA
Vitamin K: 12% RDA
As shown above, raspberries have more fiber than they do sugar, as well as a good amount of vitamin C.
Raspberries contain a wide variety of polyphenols and a growing body of evidence suggests they help reduce the risk of metabolic disease.
Taste wise, raspberries are also a delicious choice and make a particularly good match with some fresh cream.
#6. Strawberries
As one of the most popular types of berries in the world, not much needs to be said about strawberries.
Strawberries provide a good source of vitamin C and manganese (48):
Vitamin C: 149% RDA
Manganese: 29% RDA
With attention to their size, strawberries are one of the biggest berry varieties around. Fresh strawberries are available almost everywhere, but frozen strawberries are a great option too.
A study showed that strawberries have both anti-hypertensive and HDL-raising properties.
Want to know of some more rare and unique berries? Then check out this article – List Of Unique Berries That You've Probably Have Never Heard Of With Pictures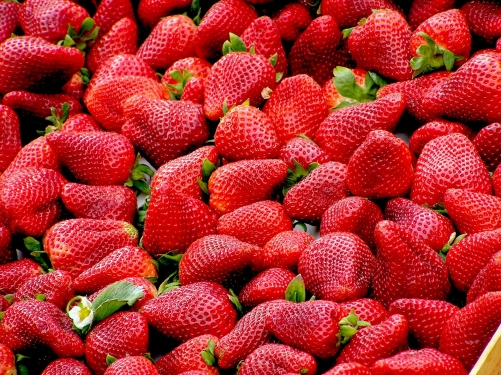 Poisonous Berries
Although a big number of berries are juicy, yummy and safe to eat, they do have few poisonous cousins as well.
It is best to never consume wild flora, as what the effect maybe on humans one never knows.
Stay away from white, yellow, and green berries. In most cases (some botanists guess as high as 90%), these three colours indicate poisonous berries.
Red berries are roughly 50% safe to eat, so some basic testing may show you what is safe and what isn't. If they are in clusters — usually bad. Solo berries — usually okay.
In general, blue, black, and aggregated berries (ie. raspberries, blackberries, etc.) are safe to eat. There are, however, some exceptions (Pokeberry, with its bright pink stalk and dark berries, is very toxic).
Making of natural dyes with berries
Since most berries are saturated with vibrant pigments, they are widely used around the world to make natural dyes.
Many berries contain juices that can easily stain, affording use as a natural dye. For example, blackberries are useful for making dyes, especially when ripe, berries can easily release juice to produce a colourfast effect. Rubus berries, such as blackberry, raspberry, black raspberry, dewberry, loganberry, and thimbleberry all produce dye colours.
So now that you have some exhaustive information at your finger tips as regards berries, how about getting yourself a box and making some delectable dishes while they are abundantly in season, some recipe for you to try are:
Blueberry Mini Cheese Cakes Recipe: A crumbly crust layered with silky, creamy and decadent honey blueberry filling is a perfect make ahead dessert for any gathering. Its lavish soothing lavender colour definitely leaves one awe stuck.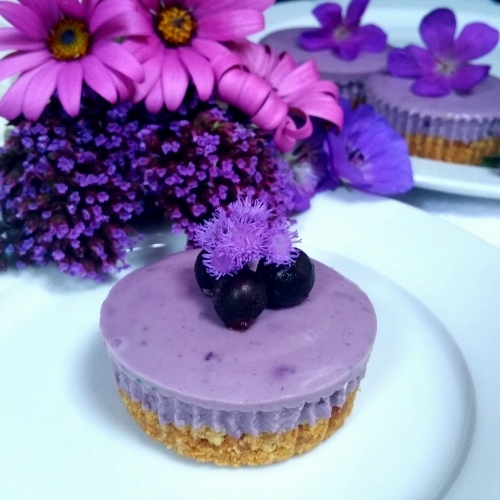 Mulberry Spritzer Recipe: Refresh and relax on a hot summer evening with a fizzy tall glass of club soda and    muddled mulberries.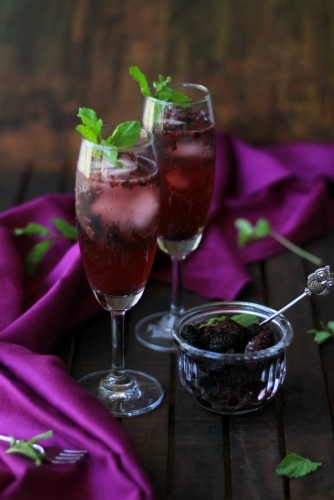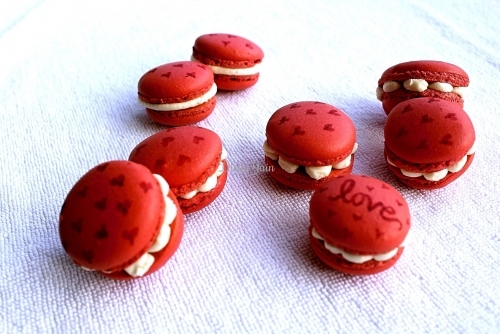 Neem Flower, Amla (Gooseberry) & Honey Tea Recipe: Neem flowers and gooseberries are known for their abundant health benefits. They are used to boost immunity. Neem Flower is used to cleanse blood, avoid any digestive disorders and fight diabetes. Gooseberries are rich in antioxidants. Neem flower, Gooseberry & Honey Tea can be consumed and enjoyed as a mid-day drink. It has mild spices that gives a soothing relief and alleviate flu symptoms.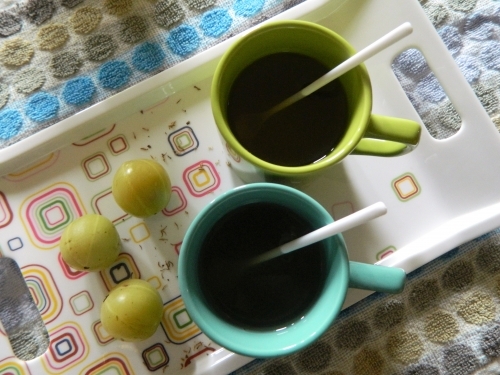 We hope you enjoyed reading up on all the information that we gathered for your pleasure and knowledge, if you like this article do tap a like, comment below and share it with friends. Thanks for stopping by! 
About the Author: Parinaaz is an MBA Finance by profession and writer by passion. She blogs at "A Dollop of That!", her food blog, that was the outcome of her passion for writing, which surfaced often but never overflowed and since she loves to experiment with ingredients, a recipe blog was her natural choice.
When Parinaaz is not blogging, she doubles up as a content partner for Plattershare, practices Iyengar yoga, mimics all and sundry or is out and about photographing pretty flowers all depending on what time of the day it is. You can be in touch with Parinaaz on her blog – A Dollop of That, or like her Facebook page, or follow her on Instagram, Twitter and Google+