Recipe Taste
No Specified
Yield / Serves
3 Servings
Delicious Corn pasta served in cheese cups.
Green chilli sauce 2 tbsp
Ginger garlic paste 1/2 tsp
Green chopped onion 2 tbs
Take a plate and grate the cheese in circle shape. Then sprinkle garlic powder, paprika and oregano on the top and keep in oven for 2 minutes.
Take a pan add oil for simmer then add onion, garlic ginger paste for saute approx 3 to 4 minutes.
Add green chilli sauce and soya sauce. Then add oregano, patrika and mix well.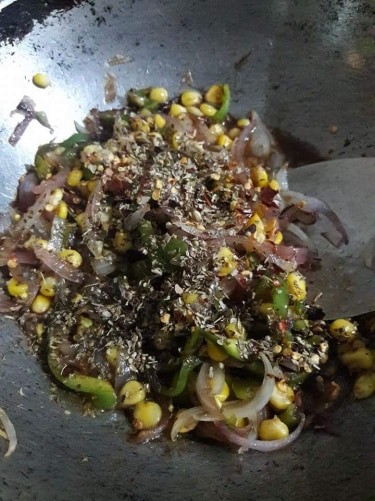 Now add pasta masala, red chilli sauce and ketchup then mix well.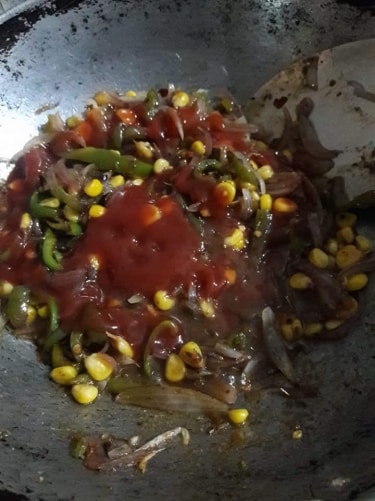 Add boiled pasta and mix it then cook for next 7-8 minutes.
Now pasta is ready remove from flame add some chopped green onions on top.
Now for cup take a cheese roti and cut it in 4 piece.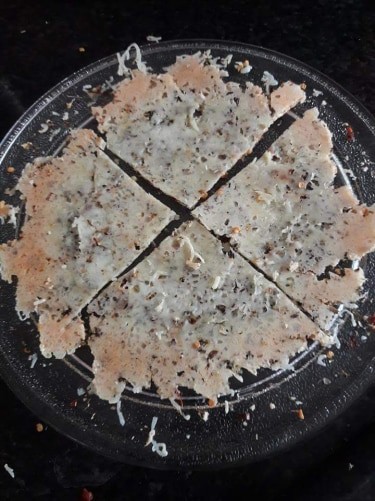 Now take a one triangle and fold it like cone and set into greased muffins mould.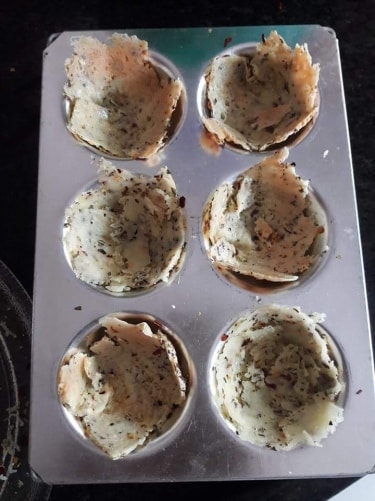 Cheese cups are ready for your final dish.
Now set the cheese cups in mould and fill pasta then sprinkle some shredded cheese on top. Then keep again in oven for 1-2 minute.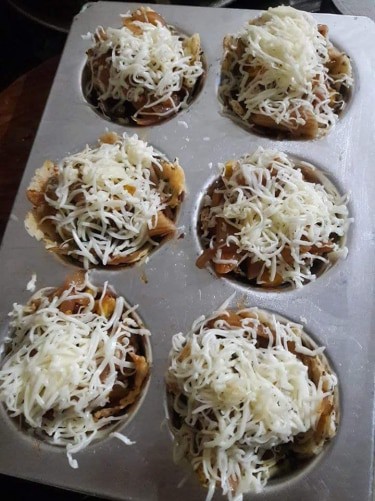 Now your pasta cheese cups are ready to serve. Garnish it with chopped green onions, paprika and oregano.
Enjoy this yummy cheesy pasta cups in your party .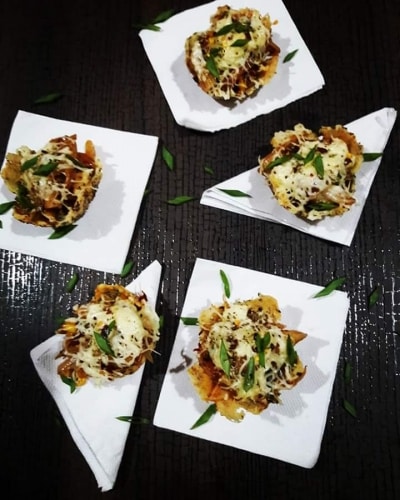 Make a cups from cheese roti when it little hot or warm.
You can make cheese cups in advance too.
Ketchup is optional if you don't like to add avoid it.
How useful was this post?
Click on a star to rate it!
Rated 4 based on 1 votes
Be the first to rate this post.