Bathua And Garlic Green Raita
Yield / Serves
6 Servings
Bathua leaves washed, boiled and pureed 2 tbsp
Green garlic paste 1 tsp optional
Roasted cumin powder 2 tsp+for garnishing
Red chili 1 tsp+for garnishing
Chopped green chili 1 tsp
Chopped coriander for garnishing
Stir the yogurt with hand mixer add bathua paste, red chili powder, garlic paste, cumin powder, salt, green chili, black salt.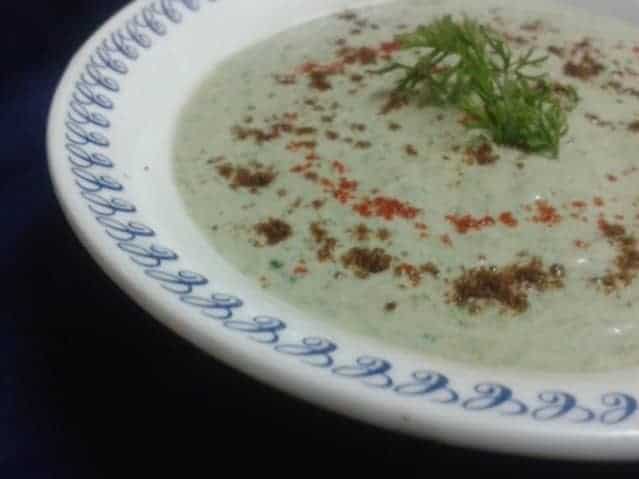 garnish with red chili powder ,cumin powder,coriander .
How useful was this post?
Click on a star to rate it!
Rated 4.8 based on 4 votes
Be the first to rate this post.