If you love to cook, you know how frustrating it can be when you cut open an avocado for making the guacamole and it's still not ripened. When your guests have arrived and you are struggling to make your fritters crispy. What do you do?
Well, fret not, let's make your fritters crispy.
"Cooking can be fun if we know simple cooking hacks to ease our work and I am sure you will agree to it " – says Plattershare Content partner Parinaaz Marolia
"We all love cooking our favourite dishes and experimenting in the kitchen to try out something new but an elaborate meal or a simple dish at times can be challenging if we are not ready with the ingredients or there is no time to do it.
Now one cannot eliminate the complete process of cooking, ( until unless you want to order food online) but these simple, secret and amazing cooking hacks and tips will definitely be life-saving kitchen hacks so that you can quickly dish out your recipes.
Cooking Hack # 6: Make Rich Red Curry: To get a nice rich red colour in your curry or any gravy first drop the Kashmiri chillies in boiling water for a minute and then put them in chilled water. Then grind along with rest of the masala. Gives an awesome red colour to the dish. Check out the recipe for Chicken Baffat Fiery Curry which uses Kashmiri chillies to get the rich red colour to the curry.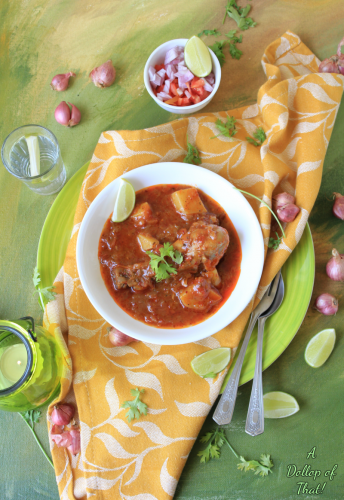 Cooking Hack # 2: Switch to good old mustard oil -Frying or roasting any savoury food in mustard oil makes it really delicious. It's got a pungent smoky flavour.Also has a higher burning point so takes more heat making things crispy. check out the recipe for Mushrooms in pepper sauce made in mustard oil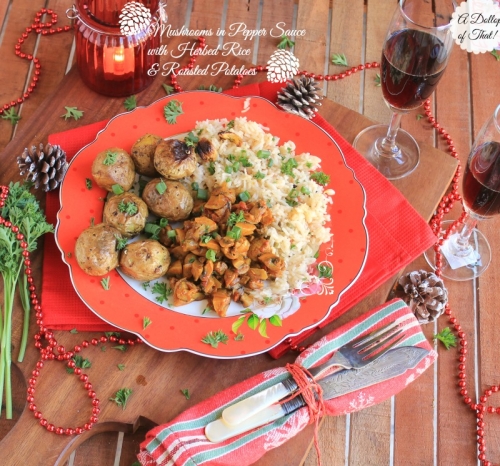 Cooking Hack # 3: Sun Dry Onions: – Sun drying onions in advance reduces the time to crisp them up to few seconds. You can use fried onions for Biryani, pulao or any dish that calls for fried onions. Also, the use of oil is almost 1/10th of what you would require with frying fresh onions. Check out the recipe for prawn biryani using sundried onions.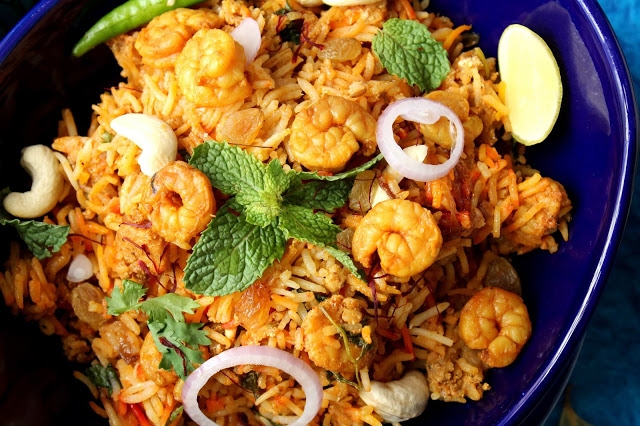 Cooking Hack # 4: Get Melt in mouth Chicken -To cook melt in the mouth meat (any meat) just grind 1 inch of raw papaya with the marinade. And then cook your way. You will be amazed at the results. Check out the recipe for Gravy cutless parsi style mutton mince using raw papaya to marinate.
Cooking Hack # 5: Salt your sweets: Yes it works, Always remember to add a tiny pinch of salt in sweet dishes, salt it a catalyst and enhances the sweetness. Check out the sweet recipe of Phirni using salt
Cooking Hack # 6: No more soggy and sad Eggplant – Dust eggplant (brinjal) slices in a little rice flour after you coat them in spices, this will not only make them crispy to eat but they will also require only about 10% of the oil that they are notorious for absorbing.
Cooking Hack # 7: Are the Avocados ready? A great way to check if avocados are just the perfect amount of ripe, press them a little, if they feel like a ripe mango to touch, they are good to cut. Check out the recipe for Avocado salad
Cooking Hack # 8: Get a sticker-free new Bowl: Ever bought a lovely new bowl or dish and discovered that its got a nasty sticker in the wrong place, simple rub on the sticker with some peanut butter or a peanut till it releases oil, your stubborn glue will vanish, then wash with a mild dish washing soap, done.
Cooking Hack # 9: Get perfect croquettes: Always refrigerate cutlets, tikkis or croquettes for 20 to 30 mins after their last coating of breadcrumbs, they will hold their shape and not come apart when frying. Check out the recipe to understand how to coat the chicken with breadcrumbs
Hope these Cooking hacks save your cooking frustration and you enter your kitchen like a pro.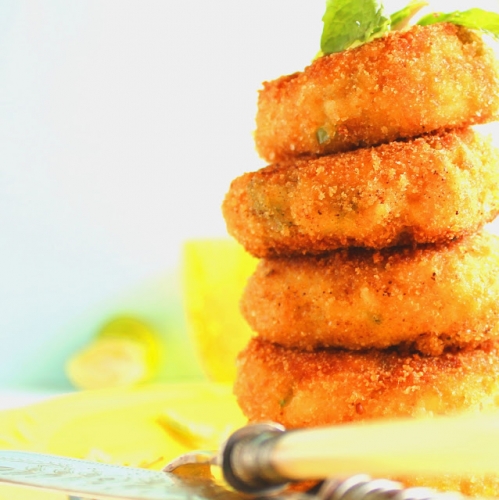 About the Author: Parinaaz is an MBA Finance by profession and writer by passion. She blogs on "A Dollop of That!", which was the outcome of her passion for writing, which surfaced often but never overflowed and since she loves to experiment with ingredients, a recipe blog was her natural choice.
When Parinaaz is not blogging, she is running after a feisty four-year-old, practising Iyengar yoga, mimicking all and sundry or photographing pretty flowers depending on what time of the day it is. You can be in touch with Parinaaz on her blog – A Dollop of That, or like her Facebook page, or follow her on Instagram, Twitter handle and Google+