Yield / Serves
2 Servings
Indian styled spicy macoroni is a qucik getaway from old traditional food
1 Each Of Yellow, Green & Red Capsicum (Bell Pepper)
Pinch Of Black Pepper Powder
1 Chopped Onion (Small Cubes)
1 Chopped Tomato (Small Cubes)
1 Each Of Yellow, Green & Red Capsicum (Bell Pepper)
Pinch Of Black Pepper Powder
1 Chopped Onion (Small Cubes)
1 Chopped Tomato (Small Cubes)
1 Tsp. Garam Masala (Can Be Found At Any Indian Store)
Wash all the vegetables and chop them into small cubes.
Add onion and wait till it become translucent
Add tomato and all other vegetables
Add salt according to taste and cover the lid , let the vegetables cook in its own moisture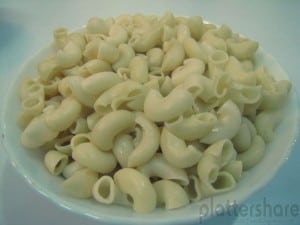 While vegetables are getting tender, put macaroni in boiled water and check till it becomes tender (around 5 minutes)
Once tender, strain it and put it under running water for some time. Let it dry
Add macaroni to the vegetables, add tomato ketchup and garam masala
Check the salt by tasting it (always recommended – even the best chefs can forget/have a bad day at times) Sprinkle Black Pepper Powder and saute it for few more seconds.
Tip : If you are cooking large quantity, it's always better to divide the vegetables and macaroni into portions, add little more oil and then mix them portion by portion.
How useful was this post?
Click on a star to rate it!
Rated 4.8 based on 6 votes
Be the first to rate this post.