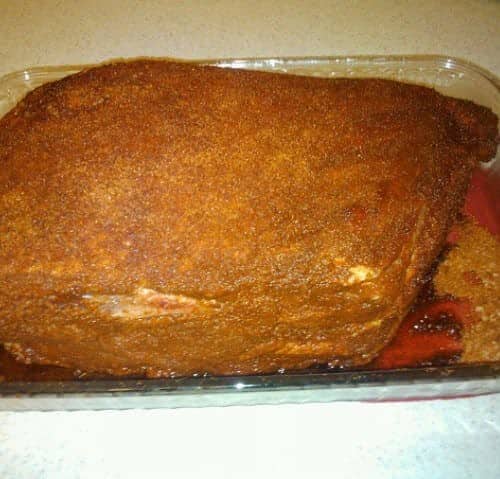 Dave'S 321 Pig Rub
29 May, 2014
Used to flavor chicken, pork, or beef before grilling, smoking, or roasting. I have also added the rub blend to veggie dishes, like coleslaw or baked beans for a great BBQ flavor,
Ingredients  
3

Tbls

Sweet or Smoked Paprika

3

Tbls

Brown Sugar

2

Tbls

Corse Sea Salt

1

Tbls

Dry Ground Mustard

1

Tbls

Ground Cumin

1

tsp

Ground Cayenne Pepper
Instructions 
Combine all ingredients

Rub meat and refrigerate for 8 hours

Cook meat at a low temperature for a long time.  The picture is of a 7 pound pork shoulder that's been rubbed and before roasting in the oven at 210*F for about 12 hours. The meat will be so tender it will fall apart and will be easily "pulled" apart for sandwiches.