Yield / Serves
4 Servings
1 tomato (chopped in small cubes, or try cherry tomatoes for exotic look)
1/2 cup Red/Yellow capsicum (chopped in small size)
Wash the Quinoa Guru Quinoa and then put it in a small vessel with 2 cup water to boil. Add salt as per your taste. After 5 minutes when water starts to boil cover it with a lid and lower the heat.
In 15 minutes, all the water will evaporate and you'll be left with fluffy quinoa. Set aside to cool.
Once at room temperature, add all the chopped vegetables. Sprinkle coriander and the lemon in the end. Mix well. Your nutritious, yummy Summer Quinoa Salad is ready.
You can add more element like alfa alfa sprouts of other veggies or nuts as per your taste. This salad can be stored for couple of days in the refrigerator and is an excellent office snack time option.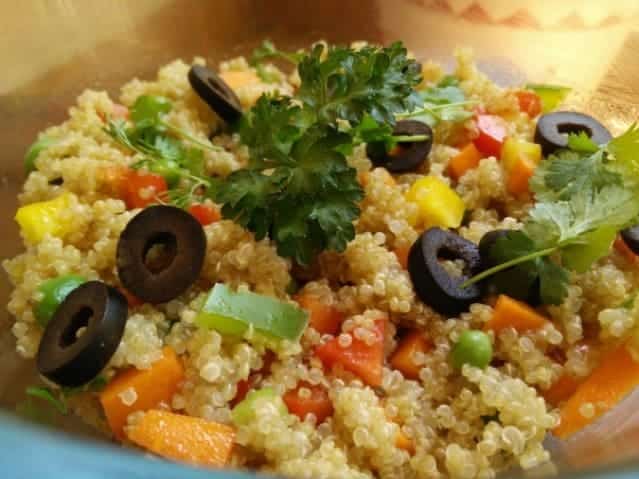 How useful was this post?
Click on a star to rate it!
Rated 4.8 based on 18 votes
Be the first to rate this post.