Highly motivated, determined and just want to share original, traditional and authentic recipes, Geeta Biswas joined Plattershare just a few months back. Co-founder of Plattershare  met her at one of the events at Lucknow where she was runner-up for her Basket Chaat recipe. She enquired about Plattershare and said "I will also post my recipes" and within 3 months she became the topmost contributor with 175 recipes. She was one of the winners of "Desi Delightful Recipe Contest". Geeta Biswas, a true home chef who dreams to share all her recipes, kept posting it day in-day out.
She hails from Burma but settled in the city of Nawabs, Lucknow. She remembers her early marriage days when she even didn't know how to put Takda in dal and once she cut fish with a razor to cook for her husband. But neither she gave up, nor was hesitant to ask anyone. Her desire to explore, experiment and innovate recipes made her cook an amazing number of recipes. She is well versed with Bengali dishes, Burmese and Bangladeshi recipes and of course the Indian recipes which she loves to innovate. She wanted to be original and so she decided to put authentic, old and traditional recipes which her mom and grandmom used to make. All thanks to the internet that whenever we want to make any recipe we just start searching but she used the good old  method  of calling her friends and family to know the recipes of Burma as she belongs to this place and cherishes all those nostalgic memories. Everyone told her "Just search on net" but she refused and after an effort of 1 month she made 11 Burmese recipes and shared her on Plattershare
While we interviewed and asked, what motivates her to do this? She says- "Her wish to share those lost recipes with the world and she gets motivation when people remember her dishes which she made 35 years back and they want to taste it again. So guess her age!! Age is no bar for her as she is young at heart, enthusiastic and energetic. And soon you will see her in completely new avatar on Plattershare YouTube channel. Stay Tuned!!!
All the recipes have been shared by Geeta Biswas on Plattershare and here we present it to you so try something different – Try Burmese Dishes and recipes with style today!!
Burmese Lahpet Tea: Start your morning in Burmese style with Lahpet tea. Lahpet is the tea leaves which are fermented or pickled and it is also eaten in salads along with drinking as the beverage. It very important part of the Burmese Cuisine.  As Burmese love the smoky and fermented flavour, these leaves are soaked overnight and next morning the tea is prepared using think condensed milk. Enjoy Lahpet tea in style.
Burmese Street Food: Burma is filled with Street hawkers and street food is loved by all. A simple street food can be a plain Tikki, dosa or Moringa, samosas. The use of Rice flour for coating gives crispness to the dish and here is the simple Tikki made from Mashed Potatoes and corn which you would find in various stalls on the street of Burma. This is enjoyed during breakfast
Mohinga : A whole meal in itself, Served on the streets of Burma and people love eating this as the morning breakfast. This is a traditional and unofficial national dish of Burma. Made from Boneless fish. It has 3 parts for preparation. First, the noodles are boiled and kept separately and then the Fish frying along with hot spices is done and then fried Dal Pakoras are made. All the three are combined and it definitely makes it a wholesome filling meal as it has fish, lentils, and noodles. Try it out today.
Burma Lemonade : A simple recipe of Lemonade which can give you a soothing effect when it's hot outside. Burmese enjoy this simple and humble drink and serve tit o their guest too. Just like the Lemonade which is prepared in rest of the world, This, lemonade too is made from Sweet lime and lemon juice and added honey for sweetness.
Burmese Fish Curry : The soul of this peaceful and happy country lies in its food and they love fish curry. This Fish curry gives lots of strength to weak people and is a must have for pregnant women before and after delivery as they need lots of strength. Others can enjoy it too as it's hot, spicy and very delicious, this dish is served with plain steam rice.
Burmese Style Corn Soup : This Soup has a different style of preparation as the ingredients are first formed the paste and then added to soup unlike most of the soups where veggies are added to the vegetable stock or water and boiled. Pumpkin and corn both are boiled and then formed a paste which gives a rich and thick consistency to the soup. Check out the complete and easy recipe to try it out at your home.
Balachaung Burmese Recipe: This is basically a Burmese Pickle which they love to eat with their steamed rice or fried rice. Balachaung is made from shrimp and is a very simple recipe to make and it can be kept for few days in an airtight container to be used as an accompaniment for rice.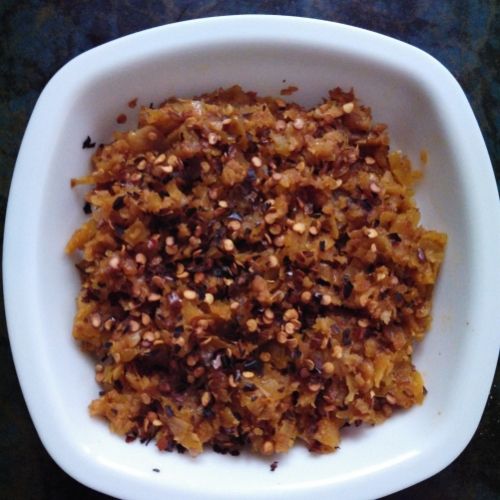 KhowSuey: This is a whole meal in itself and is loved by all. The richness of Chicken and eggs along with noodles which would provide carbs makes it an everyday meal for most of the household in Burma. This dish has Bengal gram and groundnut which is usually not used in making of noodles recipes and hence it makes it unique and wholesome. You can use any other healthier version of noodles of you don't want to you normal Maida noodles e.g. Rice noodles.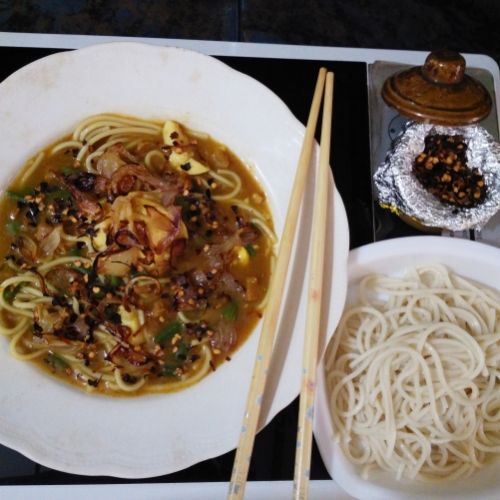 Burmese Lava Cake: A perfect Raisin cake which loaded with melt in mouth Chocolate is something to enjoy during the festive season. This two layered cake with chocolate infused and oozing out in every bite would make you forget everything else in the world for a while. The cake batter is prepared and lots of soaked raisins are added, Then half the batter is baked for some time once this half batter sets melted chocolate is set and another half of the batter is poured making it a perfect lava cake.
Burmese Dessert: Similar to Karachi Halwa, This dessert would be loved by kids and is very easy to make. A recipe made from Corn flour and lots of dry fruits make it a sumptuous dessert after every meal.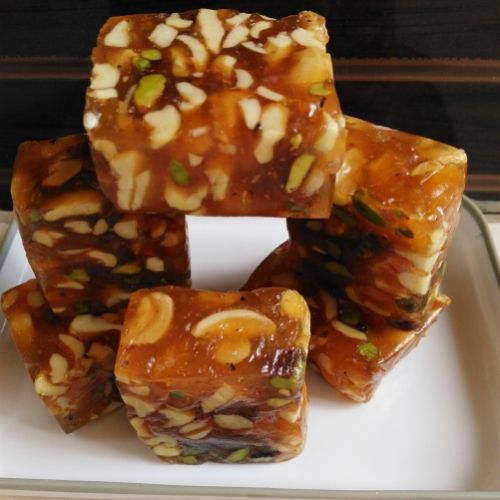 Burmese Kulfi: A three layered homemade Kulfi is the perfect end to any meal and this kulfi is the must have dessert to end your hearty Burmese feast. The tricolor Kulfi which has one part of Chocolate, One part as Vanilla and one part as Saffron is a must try. Check out the complete recipe.