Main picture- Source
We are celebrating 70 years of independence this year so we thought let's just make this special by appreciating some dishes which signify the vivid culture in our country across the globe.
The ancient and astounding culture of India never fails to captivate the minds and soul of any individual who visits the country or stays here. The glory of this Indian culture is truly witnessed through Indian cuisine which consists of the large assortment of dishes. The cooking style and the ingredients change from region to region but what still remains the same is the exceptional hospitality.
We are well aware of the fact that India is a land of diverse culture and the reflection of this diversity can be seen in the food habits and the way people dress up in different parts of the country. The delicious cuisine is not only popular in the country but has also gained worldwide appreciation.
All the food items have a very distinct flavor and prepared with utmost love and care. The spices and herbs used in the preparation have amazing individual properties and that's what makes each dish very different from any other. The taste and the aroma of each spice vary from each other, some have a very tangy taste whereas other might have a very soothing aroma and the cherry on the cake is that all these spices also possess medicinal properties.
Indian cuisine is mostly divided into four parts
1. North Indian
2. South Indian
3. East Indian
4. West Indian
Pic Credit: Source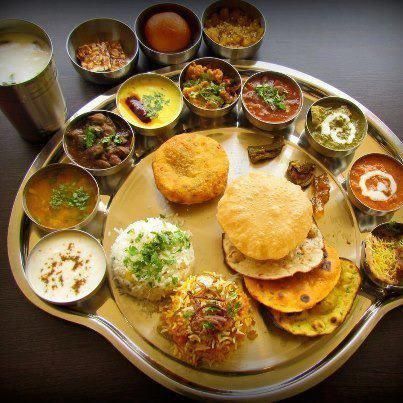 So now we have curated a list of items for you that display the unity India.
1. Vada pav : Vada pav has always been a savior at times when there's actually no time for breakfast. This is probably the best quick time snack .Vada pav is a delicious mixture of tastes, the mashed potatoes, and green chillies are used for the preparation of vada. The highlight of Maharashtrian cuisine is the variety of masalas that are used such as Kala masala and goda masala. So go ahead and make vada pavs because the recipe is super simple and it will be ready in minutes.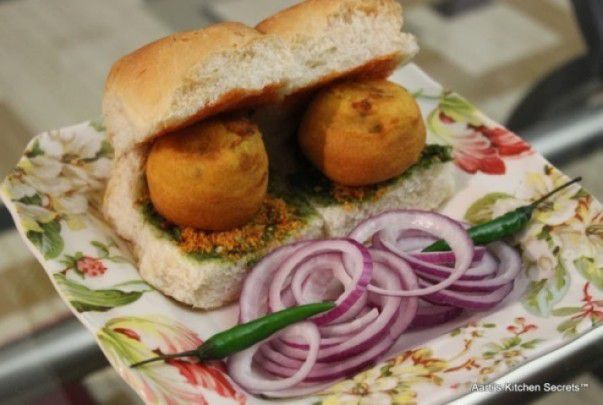 2. Pav bhaji is most popular dish in many parts of Maharashtra and Gujarat. Pav is an Indian bread and bhaji is mashed potatoes and vegetables.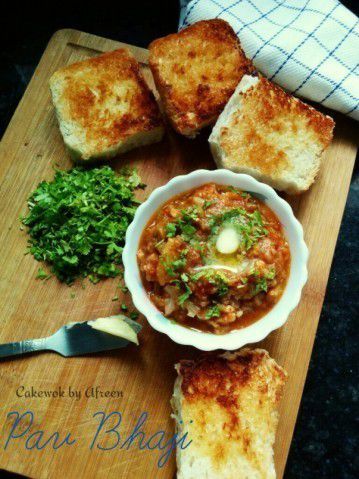 3. Idli is the most popular traditional household dish made in south India, it is made of fermented batter which is steamed. Idli is also considered as the most healthy option for breakfast because when the batter is fermented all the starched in the batter breakdowns making idlis easy to digest.
Also Read : How to make Soft idli
Pic Credit: Source
4. Dosa Masala dosa never fails to impress. The crisp dosa filled with delicious masala is a treat to the stomach. Dosa is a south Indian savory creep prepared with fermented rice and dal batter. Masala dosa is quite popular food item all over the world and the taste is really appreciated.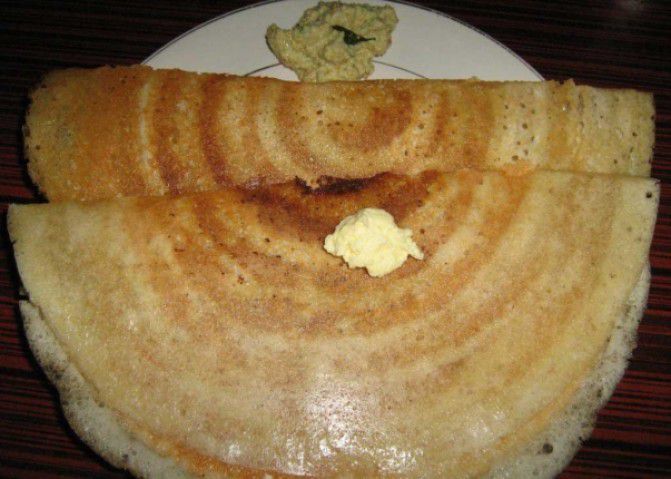 5. Chicken Biryani is one of the most loved rice dish amongst Indians. Biryani is basmati rice fried in ghee and later on meat is added. The whole mixture is then steamed and cooked for hours. A wide range of aromatic spices come together to create a beautiful pot of biryani.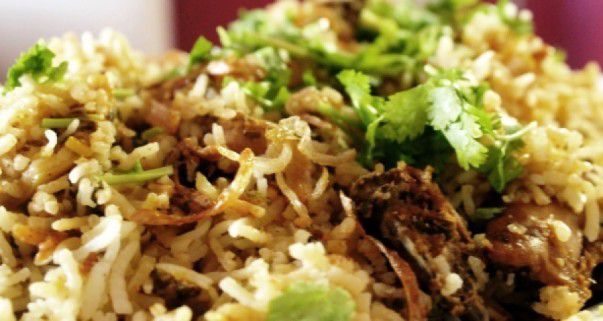 6. Samosa is a crust of maida, filled with spiced potatoes and peas. The entire thing is then deep fried in vegetable oil. This appetizer is popular worldwide and usually served with mint chutney.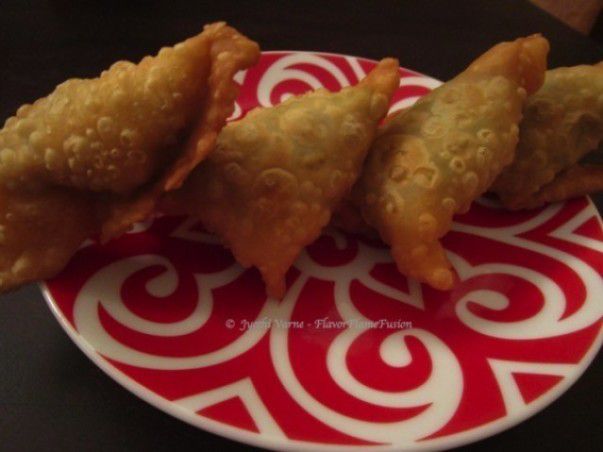 7. Panipuri is a round puffed balls stuffed with potatoes mixture served with sweet tamarind sauce. Panipuri is the most popular chaat sensation and it adds flavorful punch to the palate.
Pic credit: Source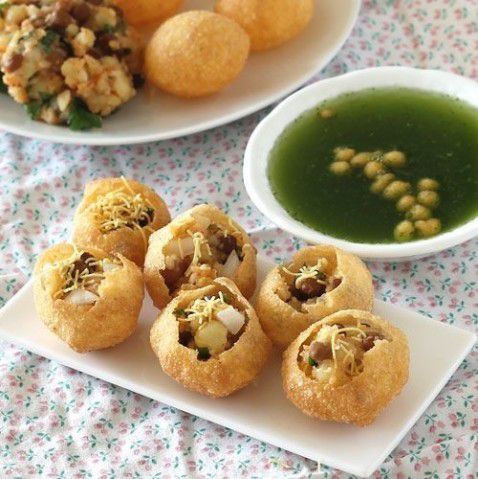 8. Kulfi stands out with intense flavor and extra creaminess and is also considered one of the most beloved Indian desert. Making kulfi is ofcourse a tedious process but worth the effort. Kulfi is made by freezing full fat milk with various dry fruits into moulds. The irresistible taste makes the experience very unique.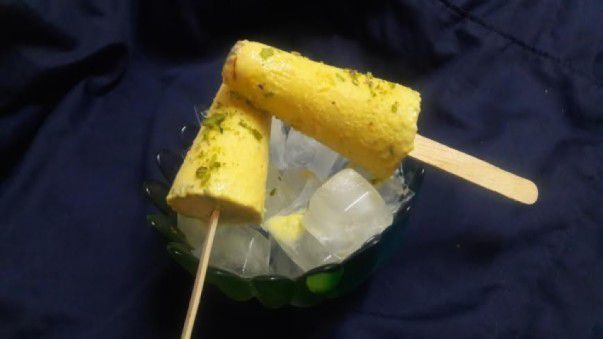 9. Rasgulla: The traditional Bengali sweet Rasgulla rules the hearts of many people who love sweets. Rasgulla are soft and spongy cheese balls dipped and sugar syrup and they taste divine. The perfect texture and the sweet taste is a blessing in disguise for the tastebuds.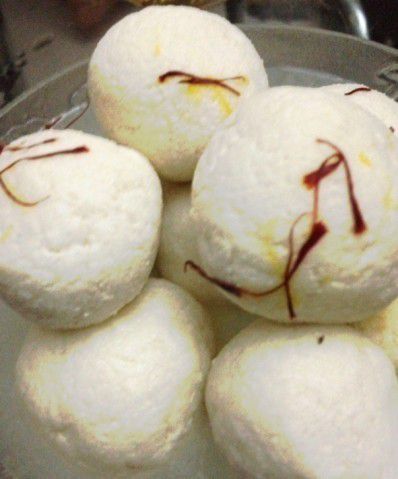 10. Dal Makhani: If you had a really bad day you know what can make you feel better, Dal makhani of course. Dal makhani is traditional Punjabi dish and if you are a hardcore foodie you can never say no to Dal makhani.It is a mixture of lentils, garam masala and ghee cooked together for hours and what gives the dal such a defining taste are the spices used.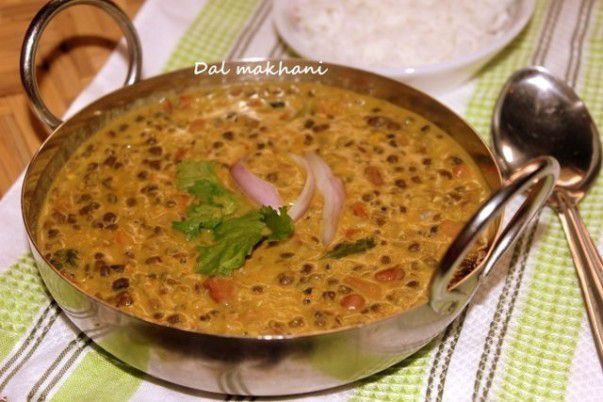 11. Butter chicken has been a hit throughout years and no doubt is the most popular dish worldwide. Butter chicken is a thick tomato and onion gravy with tender pieces of chicken and a mixture of various spices. The sweet and sour taste of butter chicken makes it different from other chicken preparations across the country. Though it is a very high calorie dish people don't mind indulging themselves in the luxury of butter chicken.
Pic Credit: Source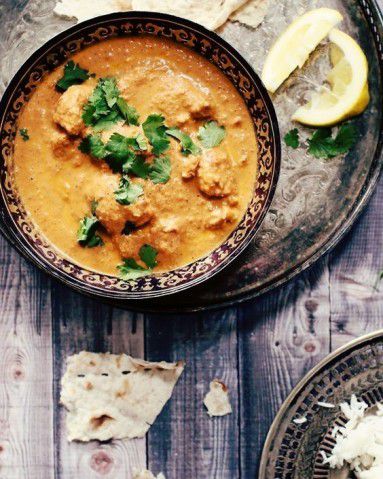 12. Aloo Paratha: Craving for perfect breakfast what's better than delicious aloo parathe topped with butter accompanied with mango pickle.Aloo parathe is a traditional Punjabi recipe popular worldwide.These are rotis stuffed with a mixture of boiled potatoes, onions and spices.
Picture credits: Source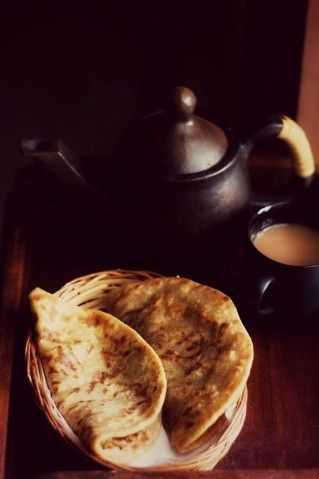 13. Lassi is a traditional yogurt-based drink from Punjab. This creamy and delicious beverage is a significant part of the diet for many people.It is considered as a very refreshing drink and the best way to keep the summer heat away because of its cooling properties.
Pic Credit: Source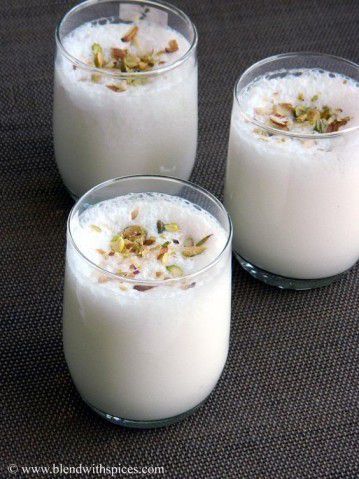 14.Dhokla is a traditional gujarati celebrated worldwide for it's unique taste and aroma.Dhokla is a fluffy cake made of fermented batter and later fried with some spices,what make dhokla really special is that it can be a part of breakfast as well as dinner.
For recipe click on
https://www.plattershare.com/recipe/spinach-dhokla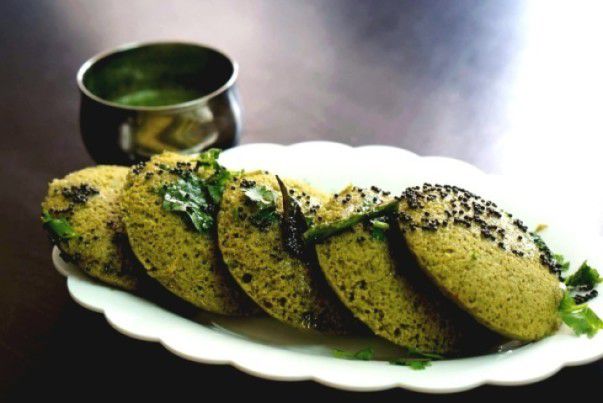 15. Saffron kahwa is a traditional Kashmir delicacy.It is a mild kashmiri green tea blended with cardamom and cinnamon topped with saffron.Kahwa is considered to be a very healthy drink and a good way to keep away the cold in winters.
16. Chole bathure is a Punjabi delicacy that redefines taste,aroma and luxury.The authentic taste is a treat to the taste bud and gives us a hint of all the spices used in the preparation ,no doubt the aroma of chole reawakens our soul. The exotic dish is accompanied with maida roits called as bathure and they make an excellent combo.
Picture credits Source
17. Dahi bhalla is the most delectable dish which is a must in any occasion. Bhalla which is nothing but dal and loaded with lots of yogurt is something to relish after eating your meal.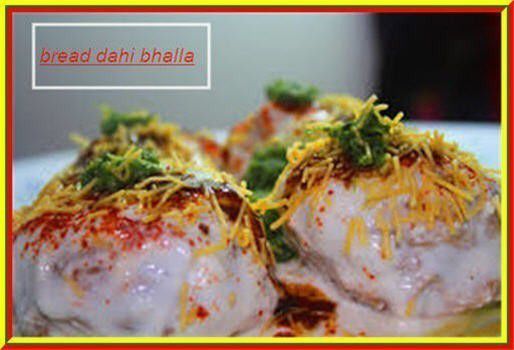 Indian cuisine is one of the tastiest cuisines in the world. Each region offers its own distinctive dishes and flavors yet there are cherished all around the country. The best way to celebrate independence this year is to take a bite from each part of the country. So now you can go ahead and try all the dishes above and experience the richness and royalty of Indian cuisine yourself.