Recipe Taste
Not Specified
Yield / Serves
2 Servings
Leftover boiled rice?no need to worry! Try these crispy rice balls.
Leftover boiled rice - 1 cup
Green chilies 2 chopped(optinal)
Takeva bowl add boiled rice, salt,onions, chilies and cornflour .mix them well. Take a wok add oil heat it up. Now by making your hands little wet make balls of the rice mixture. Deep fry them. Flip and take them out on am absorbent paper. Enjoy.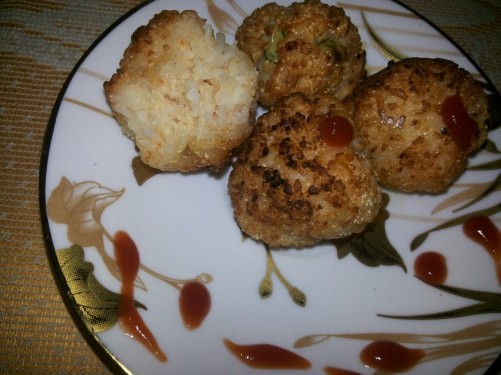 How useful was this post?
Click on a star to rate it!
Rated 4.3 based on 4 votes
Be the first to rate this post.