Yield / Serves
2 Servings
It is very tasteful with green vegetables. Those who like non veg can use boneless chicken/fish/prawn.
1/2 cup beans cut into 1 inches long
1/2 cup brinjal cut into 1 inches long
2-3 big sizes green chilli long slices
1/2 cup spring onion cut into 1 inches long
1/2 cup lemon grass cut into 1 inches long
Take a deep saucepan pour water half of the pan. Come to boil then add all green vegetables. Add chopped mushroom, chicken lemon grass, kaffir lime leaves. Cook 10-15 minutes.
Now take a frying pan add 2 tbsp soyabean oil add chopped garlic fry till brown then add chopped onion and red chilli paste. Add tofu salt and Tom yum paste.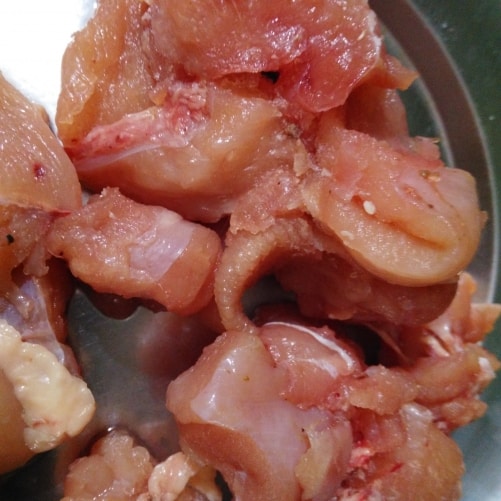 Serve hot with chopped coriander.
In the winter season people like hot and spicy.
How useful was this post?
Click on a star to rate it!
Rated 4.3 based on 3 votes
Be the first to rate this post.