Recipe Taste
Not Specified
Yield / Serves
5 Servings
This cheese garlic pull apart bread is an Epic! That's what I will call this bread as.
Take a dry Bowl. Add yeast, sugar, and lukewarm water and stir it well. Cover it and keep on any dry place for 10 min or till yeast activates.
Take another bowl. Add all purpose flour, Milk powder, salt and activated yeast. Mix it well.
Initially the dough will be sticky. Take a little bit of butter on your hands and knead the dough for about 7-10 min. Finally, after kneading the dough will be very soft and will not be sticky any more.
Place the dough into a greased pan and cover it with a Cling wrap or a Kitchen towel. Now keep this pan at some warm place for about 40 minutes or until dough doubles in volume.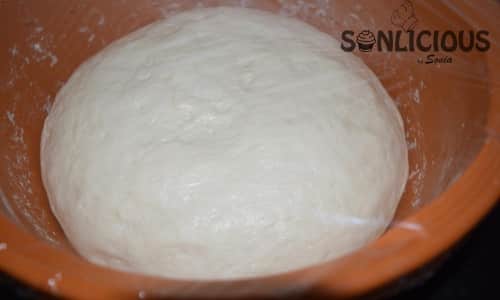 In a bowl take melted butter. Add Garlic, Chilli Flakes, and Oregano and mix it well.
Once dough doubles in volume, take it out on a dusted surface and punch it to release the air. Now roll this dough into a sheet (1/2 inch thickness) and evenly spread prepared stuffing.
Grate some cheese and roll the sheet in a cylindrical shape.Now cut roll of 1 inch size from this cylindrical shaped dough.Place these cut rolls in a greased pan by leaving some space in between.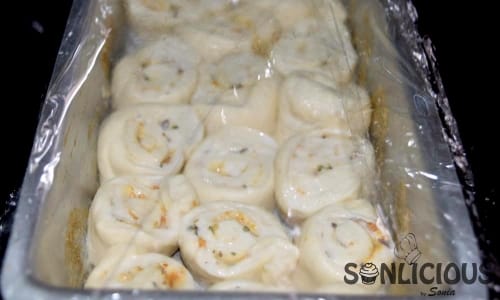 Cover the pan and keep it aside for second rise (proofing) for 40 min or until rolls double in volume.
Preheat the oven at 200 degrees centigrade for 10 min. Apply milk on the rolls and bake these at 200 C for 20 min (Time for bake can be different depending upon size of your oven).
Once ready, take out your cheesy garlic pull apart from the oven and apply some butter or olive oil. Your Cheese Garlic Pull Apart is ready. Serve Hot.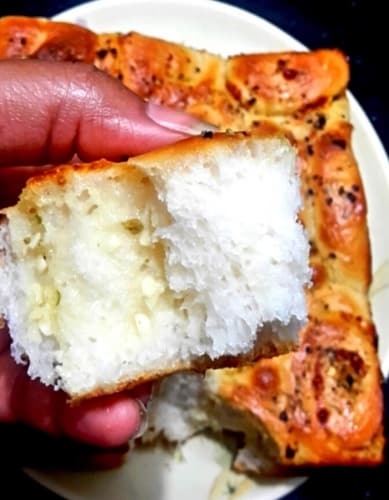 How useful was this post?
Click on a star to rate it!
Rated 5 based on 2 votes
Be the first to rate this post.