Eat this and not that. Count your calories, make sure you get nutrition. Eat Superfoods like quinoa and kale. No Sugar, No chocolate, No Coffee – Blah Blah Blah. Eat Salad even if you feel like dying after following the advice. Weight loss is the new trend and fad in today's world. Thanks to Kareena Kapoor for promoting "size-zero" and Mark Zuckerberg for giving the "selfie" on Facebook that the whole world is bordering on narcissism to earn comments like "Gorgeous", "So hot", "Wow! How did you lose all that weight?".
The best gift which you can give to anyone on their wedding anniversary or birthday is to say "MY GOD! Look at you, You have lost so much weight" and you are guaranteed to receive special treatment.
But the million dollar question is – amidst all these relevant and not-so-relevant advice which one should be followed.
You can't keep eating the same salad (Check how to innovate a new salad every day). You definitely can't stay without sugar for days. So what do you do? And here is the answer – Follow what suits your body (And No! Burgers and pizzas don't suit your body!), which body part do you really want to shed all that fat from? What are your health problems? The best advice is to meet a nutritionist or dietitian at least once and get an elaborate list of foods/meals which you can eat. And this is what I did, this is what is working for me and I have lost 10 kgs of after-Baby weight not by dieting but by strictly following the regime. All the food items which I eat might not work for you in some cases but yes, they are healthy and can be included in your meal plan.
Today I would discuss the last and most important meal or rather the most important culprit behind your weight gain i.e. Dinner. This meal is the miscreant and it is the reason why you fail in your weight loss program.
By the time it's dinner time, you are exhausted. Either you want to skip dinner or you just grab anything which comes your way to satisfy your hunger and often end up overeating. After a hearty meal, you retire to bed and this is where you lose the battle for weight loss.
Day 1 (Monday)
Oats Dosa, 1 piece – This is a no fermentation, quick and easy to make Dosa which is not only light but also healthy. Here is the recipe for Oats Dosa
Tomato chutney – 1-2 tablespoon, we can have this light tangy chutney with dosa and you can avoid coconut chutney, Here is the recipe for Tomato Chutney.
Boiled egg white, 2 pieces
Photo credit : food.ndtv.com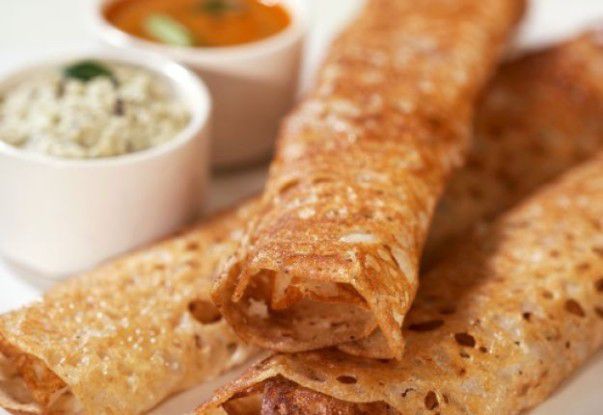 Day 2 (Tuesday)
Wheat Daliya With Mixed Vegetables, Add loads of veggies to Daliya. Here is the wholesome recipe for Wheat Daliya
Salad, 1 cup shredded – I make lots of it and sit back to chew it nicely. Here is the list of salad dressing with which you can make your everyday salad into an interesting dish. Check out interesting salad recipe.
Moong dal, 1 katori – To complete your protein portion
Photo Credit : werecipes.com
Day 3 (Wednesday)
Pasta Salad, 1 serving(1 bowl)
Curd (toned milk), 1 katori
Boiled egg white, 2 pieces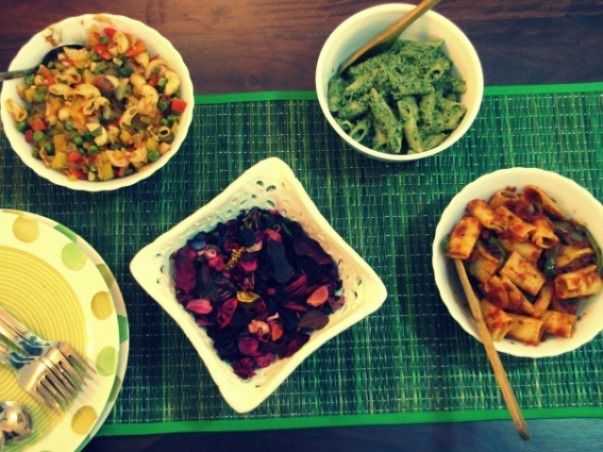 Day 4 (Thursday)
Wheat Chapati, 2 pieces
Vegetable korma , 1 serving (1.0 Katori)
Salad, 1 cup shredded
Photo Credit: charuscuisine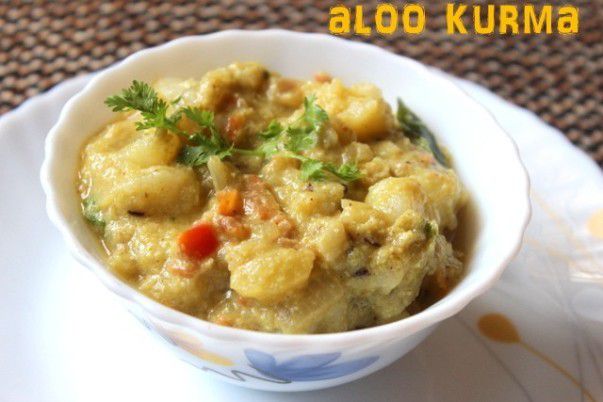 Day 5 (Friday)
Cucumber Raita, 1 serving(1.0 Katori)
Besan Cheela , 2 piece
Mint Chutney, 1 tbsp
Photo credit:pinchofswad
Day 6 (Saturday) &Day 7 (Sunday) – It's a weekend! Ask your partner to cook if you have been cooking the week long or just go out and chill, Now- a-days there are lot of restaurants which are focusing on healthy food. Try them out.