A healthy breakfast provides a kickstart for an energetic day. Eating the same old breakfast sandwich or bread-butter jam doesn't provide all the essential nutrients required to get you through a long day. Remember granny's rule – Make your breakfast with fresh ingredients, include few fruits if possible and say no to canned and processed food which are high in calories and sugar content, if you want to stay healthy and fit.
Some traditions never die and so they have made a come-back with FamrztoFamiliez where 3 women entrepreneurs are determined to serve the best, healthy and nutritious breakfast food on your table. It all started when Vidya Selvalaxmi was working for an MNC and everyday breakfast was limited to oats porridge and cornflakes because of the morning rush. Same was the story of her friend Srilatha who was really missing her Mum's crisp Dosas and Soft Appams. When they tried recreating the same magic in their kitchen, they realized that there is only one variety of white dosa batter and you can't really make the variety of dishes which their mothers used to serve.
Guess what? Who came to the rescue? Of-course Mom!! As a Mother knows it all. Vidya's mother started sharing various Dosa mixes recipes so that her child can enjoy. This laid the foundation of FamrztoFamiliez which serves healthy, nutritious, fresh and hygienic Idli/ Dosa Batter in six different flavours and varieties.
And if you are wondering that how can one be sure that these products from farmztofamiliez are the same recipes of Vidya's mother's original recipes? Well the answer is Vidya's mother Mrs Sundari herself decided to handle the production unit and heads the department to keep a hawk eye quality check on everyday production. Now be rest assured that nothing can go wrong as it's under the most powerful CCTV Surveillance – the Mother's eye.
Plattershare members got an opportunity to taste and try these Mixes and batter under the BellyNirvana program with Famz2Familiez. Everyone was amazed to see the innovative recipes which were prepared during the campaign. These are not the usual Dosa and Idli but twisted and innovative recipes. If you want to innovate, give a new look to your breakfast table and yet serve healthy and nutritious breakfast. Check out these recipes made with Farmz2Familiez products.
Medu Vada Batter
Also Known as Uddina Medu Vada or Crispy spicy Indian Donut, this batter is a highly recommended product of F2F. Sweta Biswal says that she remembers how her mother would say that making Medu Vada from market -brought packet is just impossible but she loves F2F Batter as batter is smooth and of thick texture, free from preservatives and Soda and gives really nice crispy crust to the Vadas. Check out the Recipe to make Medu Vada – Traditional Medu Vada or if you are looking for some twist here are few more recipes – Dahi Bhalla which is a famous dish from North India and can also be made using this Batter or Try the famous dish from Orissa – Bonda with Raw Banana Stuffing. And to complete the All-India tour, indulge into Rajasthani Kadhi from Rajasthan.
Appam Batter
Appam is a traditional Kerala Breakfast dish which is made from Rice and Coconut. Usually Appam Batter needs yeast to become soft and fluffy but F2F batter has been made traditionally without using yeast which gives it an edge on the health quotient but it still can be improved Says Femina Shiraz as they were not as soft as the appams which she makes (of course she admits that she uses yeast) so she would rate this batter excellent when it comes to health but taste needs an improvement. Here is the traditional recipe for Appam and if you are thinking what else can be made from F2F Appam Batter try – Sweet Bites or Steam Veggies Appam or Bite Sized Soya Channa Dal Appam and if you want to go international then check out Appam Cup Cakes!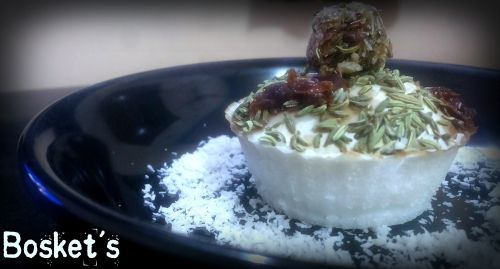 Multi Grain Batter
Multi grain batter as the name suggests has all the lost and forgotten Indian Supergrains which are now making a comeback into the market. This batter has been made with the age old recipe of grandma and has necessary dietary fibres, high in protein and minerals. Amrita Roy, says – This is a very healthy batter and she made idli muffins with it which came out soft and spongy. Here is Amrita's Idli Muffins Recipe. Check out the Famous Masala Dosa Recipe or Multigrain Dosa Recipe. And If you want to go international here is a Srilankan Crepe Recipe. If you are thinking fusion, then this recipe is going to blow your mind as Gujrat and South India come together on the plate to make Idli Tava Handwa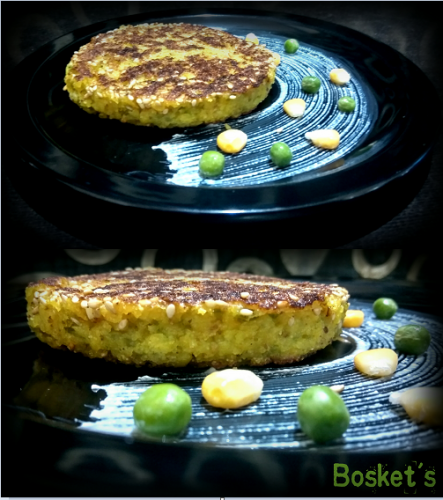 Multi Adai (Dal) Batter
Adai Means Dal and this Batter has various pulses, chilli, ginger and curry leaves making it a good choice if you are bored of the normal dosa. "It is filled with the goodness of Moong Dal, Tur Dal, Channa Dal along with the flavour of spices like ginger, jeera, pepper, asafoetida, and curry leaves", says Amrita who made Soya Adai Roll and her family members just loved it. You can also make Burgers to make your Kids Happy and here is the recipe for you – Adai Burger or how about an Egg Pizza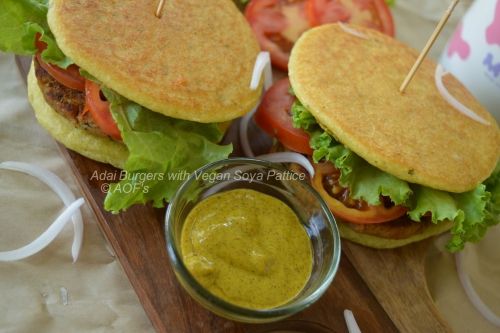 Multi Millets Batter
This is pure millets based batter which contains 60% less carbs as compared to any batter as it doesn't contain rice. It consists of pearl millet, finger millet, jowar, whole green gram, black & white chickpeas making it a healthy protein-rich breakfast choice. Femina Shiraz just loves the concept of introducing the multi millet batter as it is healthy and ready-made which makes her life easy. Here is her recipe for Baked MultiMillet Waffles. Can you image this one! Or what about the Millet Pizza, who says Pizza is unhealthy?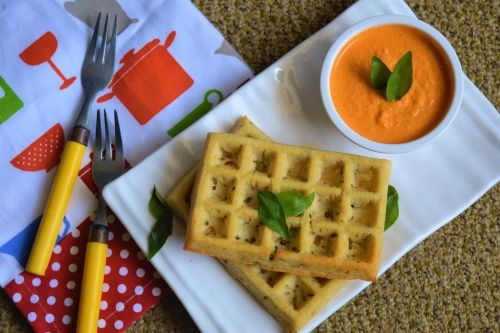 While we discussed all these Dosa Mixes and Batter how can we forget the basic Idli Dosa batter and here too F2F Batter was loved by our users as they said it is preservative and soda free. All these were neatly packed and delivered. They were well fermented and tasted fresh and here are the basic Recipes which you can make with white Idli -Dosa Batter which almost every house in India now wakes up to. Dosas and Idlis have come a long way and have also entered the international plate as they are considered as one of the healthiest breakfast. Do you know there is a World Idly day…Comment here if you know when it is celebrated! And do enjoy these healthy breakfast recipes.