Taiwan, an island for the memories of bountiful culture, heritage, street food and more. If you are an avid and adventurous traveler, this hidden gem of Asia has a lot to offer and is a must in your travel bucket list. For this reason, the Taiwan Tourism Bureau of India is running a fun contest on Facebook and Instagram asking for your best food memory, where the contest winner gets to go on an all-expenses paid weekend foodie extravaganza to Taiwan. If the Foodie in you always wanted to explore and have your taste buds explode with completely unknown and sometimes weird yet delicious food, then this beautiful country has it all. Here are 7 reasons, why your next holiday destination should be Taiwan.
A Culinary potpourri
A mix of flavors from great ancient cultures: The Portuguese called it "Formosa"– meaning beautiful and then Dutch, Spanish, Chinese and Japanese all inhabited this place leaving traces of their culture and cuisine. People of Taiwan, who are known for their politeness and friendliness, make sure that when you visit them you don't just carry souvenirs but memories in your heart. It is one of the few places where culture and religion thrive in an increasingly modern landscape. Pic credit: Source
Eat through the night
if you are among those who love to binge at night and struggle when you don't find any restaurant open at 1 AM, then Taiwan's night markets are just for you. Shilin and Raohe street are a must visit as they are lined-up with eateries which serve amazing street food all night. Try Lu rou fan (braised fatty pork on Rice) or Taiwan's national dish Niu ron mian (beef noodles soup). From Stinky tofu (don't let the smell put you off J) to xiao long bao (steamed soup Dumplings) you can literally eat all night. Pic Credit: Source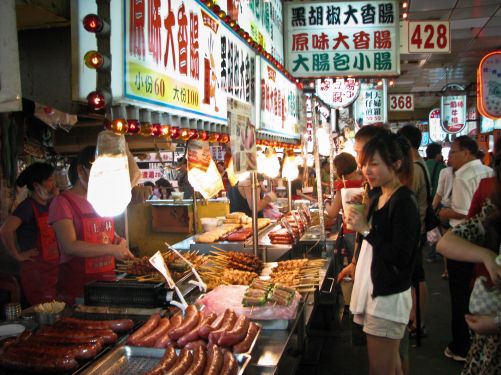 Tea it up!
If your dream day starts with a sip of exotic Tea, then this is the place for you. Sipping a freshly-brewed tea with a heavenly aroma and what better than a hot cup of roasted Oolong tea and also get to know its history at The Pinglin Tea Museum. "With hands, I rubbed the tea leaves for 2 hours waiting for the right aroma and waited patiently for few more minutes to get the perfect sip of the most exotic and aromatic cup of my life" – says Chef Raheman. Tea is an important part of Taiwanese culture and for that matter, you will find a tea-cart in every household to serve their guest. Have you tried Bubble Tea? Check out the recipe to make bubble tea but nothing beats going and enjoying it in Taiwan, After all, they invented it! Pic Credit: Source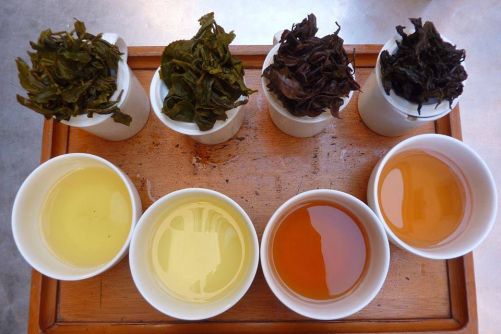 Veggies will not go hungry
If you think that the Taiwanese national dish is non-vegetarian and there is no "VEG" available then you are mistaken. With Buddhism as the most practiced religion on this land, every lunar month, 2 days are no-meat days for a lot of Taiwanese and so you can expect a great variety of dishes as many are full-time vegetarians as well. Some Taiwanese vegetarians also avoid onion and garlic similar to Jain practices in India. Rice being the staple food, veggies like cabbage, cauliflower, and broccoli is stir fried and enjoyed. Not to forget there are soy milk and Tofu for vegans which are also one of the staple breakfast in most of the households. Pic credit: Source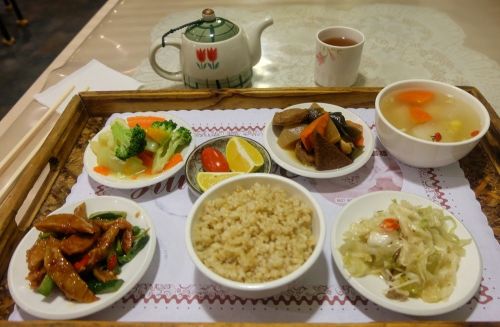 Fruity treat for fruit lovers
Taiwan is well known for street food and Tea but did you know that Taiwan is also known as "The Fruit Kingdom" which means there are lots of fruits for the people who want to get the best from Mother Nature. Sweet wax apples or black pearls (which can only be found in Taiwan), Custard Apple or Buddha's Head as they call it, Yellow watermelon, milk pineapple, durians, Loquats and pomelos (it really takes efforts to peel it off) are worth trying and how can you miss the famous dragon-fruit. Pic credit: Source
Something for your sweet- tooth
Pancakes go with maple syrup and that's what we always think, but the custard pancake will blow your mind. The pancakes are filled with custard and then fired and he has never tasted anything like this before, Chef Raheman.  Bao Bing or shaved Ice dessert, topped with peanuts, mung beans and fresh fruits like mango, is a must have. Douhua or tofu pudding and lots of cakes like pineapple cake and moon cakes (a pastry decorated with Chinese characters) should be on your tasting list. Pic credit: Source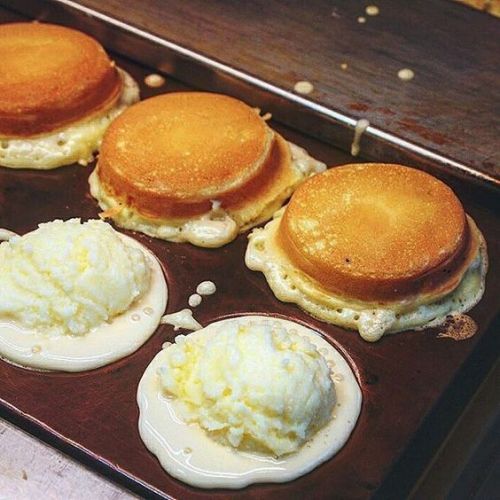 See seafood!
Lastly, you absolutely cannot miss out on the seafood when on an island.  Taiwan would feed you with some weird, unknown, exotic and bizarre looking creatures which you have never tasted before. Explore Taiwan's best fish market at Fuji Harbor (not to be missed). Rainbow lobster, papaya snail, fish intestine and skin, really! Get ready to taste the unidentified, untried but the most delicious dishes here. Pic Credit: Source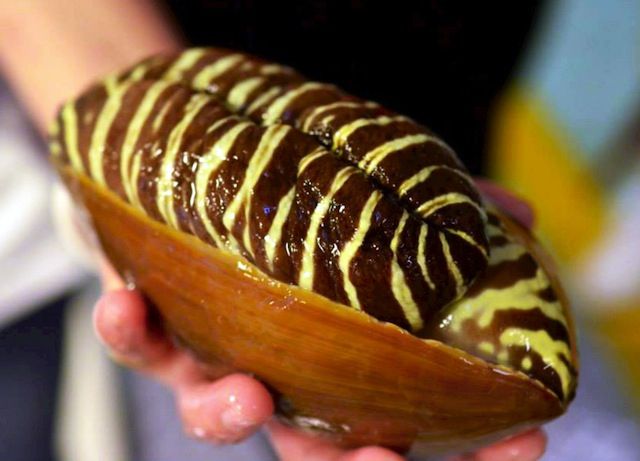 Now that you are convinced about booking a flight to Taiwan, we thought we'll help you with that too! To participate in the contest and win an all-expenses paid weekend foodie extravaganza to Taiwan, follow the Taiwan Tourism Bureau of India pages on Instagram and Facebook.
https://www.facebook.com/taiwantourism.in
https://www.instagram.com/ttb_in
Are you still thinking… Why? Just drop a comment and get ready to board the flight to Taiwan. Do sign up on Plattershare for more such news, contests and updates about food world.