Peanut Sweet Pancake | Shenga Holige
Recipe Taste
Not Specified
Yield / Serves
8 Servings
Shenga holige as it is popularly known, is a classic stuffed flatbread from Karnataka. It is usually made during festivities.
Take the flour and semolina in a wide bowl. Mix well. Add ghee, rub it well, use some water and make a firm dough. Cover it with a cloth and keep it aside for fifteen minutes.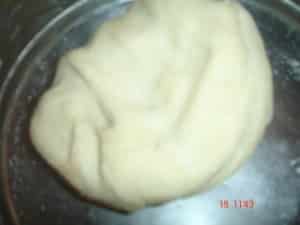 To make the filling: Roast the groundnuts and let cool. Peel the skin by crushing with hand or rolling pin. Break the jaggery and keep it aside. Pound the groundnuts. Add jaggery and cardamom powder to it and grind again. The filling is ready.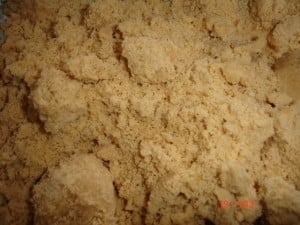 To roll the pancake: Take a small ball of the dough, roll it. Take some filling and make a ball of it. Put it the centre and slowly seal the edges together. Dust it with flour and roll it.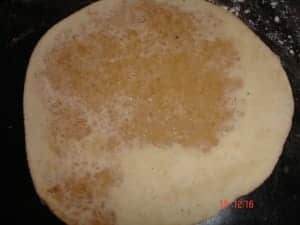 To roast the pancake: Heat a skillet. Smear little oil over it and put it on it. Put some oil on the top side. Roast well till brown spots are visible. Turn to the other side. Once it is done, remove and repeat for the rest of the dough.
Roll it slowly, the stuffing may come out.
How useful was this post?
Click on a star to rate it!
Rated 4.3 based on 3 votes
Be the first to rate this post.