Yield / Serves
2 Servings
Good during summer… this cold soup taste yummy in hot weather.
6almonds soaked and dskined
2bread slice ( remove the crust)
Take a wok put some olive oil and heat it, add slight cumin and the white part of spring onions n the onion awell, saute for few minutes. .put off the gas. Take a mixture bowl, add the saute onions, chopped cucumber and grapes, curd, bread pices,
Almonds, garlic, salt n pepper. .and chilled water... blender it.to.fine smooth soup. . Pour in a bowl and serve or keep it in fridge to have later.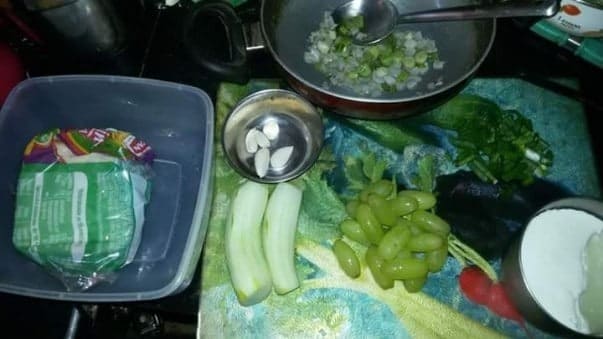 How useful was this post?
Click on a star to rate it!
Rated 4.4 based on 5 votes
Be the first to rate this post.