With summer creeping in and scorching sun laughing out loudly, you feel like chilling in the bath tub whole day. It's terribly hot and the situation becomes worse when you step out of the house or if our friendly neighbourhood electricity provider decides that peak of summer will be a good time for load shedding.
What do you do? You rush to the nearest super market or kirana shop to grab a bottle of fizzy sugar laden drink to cool ourselves without thinking about the amount of calories they inevitably add on. These harmful drinks would cool you for a while but the aftermath will not be pretty. So let's go for more natural, homemade, nutritious and healthy drinks which can be made in a jiffy with easily available ingredients.
Shikanji (Lemonade)
Easiest of all the hassle free drinks, can be made fresh in seconds and will not only quench your thirst but would be healthy too. Just take 1 glass of chilled water, squeeze in half a lemon, Add black salt and 1 tsp of sugar (or u can also add Honey). Stir it well and add lots of ice cubes. You can make this in the morning and keep it in fridge so you can pour yourself a glass of chill Shikanji anytime.
Buttermilk
No one can deny the benefits which curds can offer as this is one ingredient of our Indian Cuisine with a very long history. Mattha, Buttermilk, lassi, curd rice or just plain curds, you would have consumed it to cool our stomachs. Buttermilk is one such drink which is loved by all and a must have in summers. It can be even consumed by those who cannot have a bowl of curd due to curds acidic nature, because buttermilk is diluted with water. Take one bowl of curd (Fresh Curd is better) and mix it in the grinder (fast method) or stir it with spoon to get rid of the lumps. Add 2 glasses of chilled water, 1tsp of salt, Few chopped coriander leaves. If you want to add more taste, put a seasoning or tadka of mustard seeds(1/2tsp) and Curry Leaves. Each ingredient which is added in this drink has a health benefit so add it in your summer diet.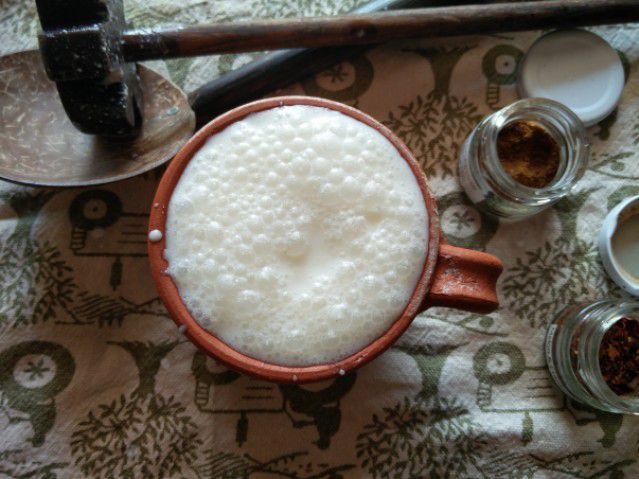 Jal-Jeera
Best way to make jal-jeera is to keep "Mint- Coriander Chutney" Ready. This chutney is a saviour when you are running out of ideas. Just put it on bread with some savoury and your instant snack is ready. So coming back to jal-jeera – take 1 tbsp of mint-coriander chutney, 1 tsp of roasted cumin seeds powder, 1/2 tsp of salt and add to 1 glass of chilled water. Stir well and garnish with Boondi for the extra crunch and enjoy.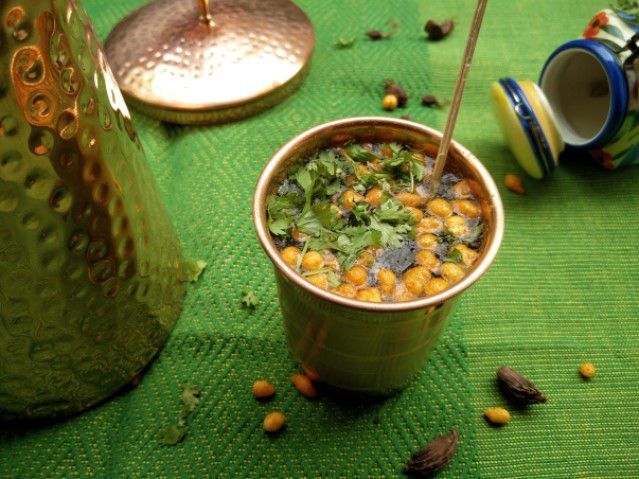 Infused Water
Now this is pretty easy huh!! Just take few leaves of mint, coriander, basil(optional) and few fruits like strawberry, apple grapes and a slice of lemon. Take one full jug of water add the leaves and cut the fruits in it. Keep it in fridge and consume it. Check out Strawberry delight for the detailed recipe.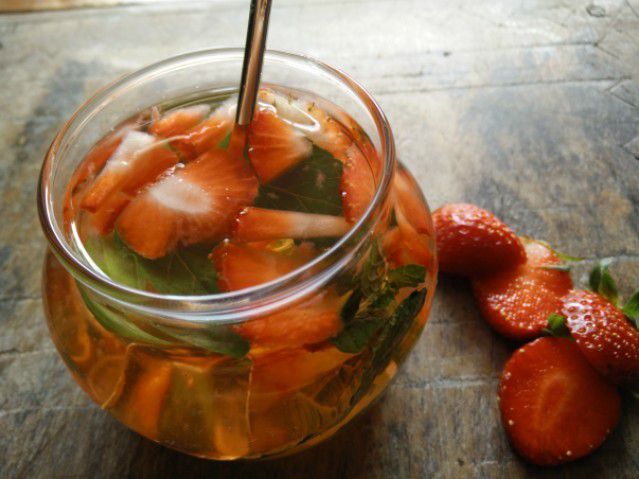 Tender coconut Water
And finally for all the lazy foodies who are too lethargic from the sweltering heat and don't want to take the pain of stirring and making all the above but yet are health conscious. Just go out, find a Coconut wala and enjoy this cool natural drink. This is an absolute must in hot and humid areas where one can get dehydrated very quickly.
Finally here is the cheat Sheet for you….
If you have a cool coolant to share, do share it in the comments below.So beat the heat and enjoy this summer.