A lot of us love to slurp on our ice creams and sundaes regardless of the weather. The endless months of summer are unforgiving. They're even more so difficult for kids to go through! As much as they may despise summer and the long days it brings there's one thing about summer that will light up anyone's face (yes even adults). ICE CREAM!Learn how to make these DIY ice cream sundaes and pops and your kids will love you for it!
Main Photo Credit: cookingisfunn
The Sundae To Beat All Sunday
Ice cream Sundaes are a magical combination of ice-cream, something healthy, something crunchy, something sweet, and something saucy. Confused? It's really simple! Why not let your kids or guests prepare their own sundaes?!Layout options from each category.
Ingredients:
Base ice-cream. Most of us prefer flavours like vanilla or chocolate, but go crazy! Take a pistachio flavoured one if that's what you like. Here is the Ice cream Sundaes topping list
Berries,
Handful of peanuts or almonds,
Some chocolate shavings or skittles,
Sauce of your choice – Strawberry, chocolate or   marshmallow sauce! 
Layer them all, top it with the sauce. This way everyone gets a custom made sundae!
Photo Credit:Source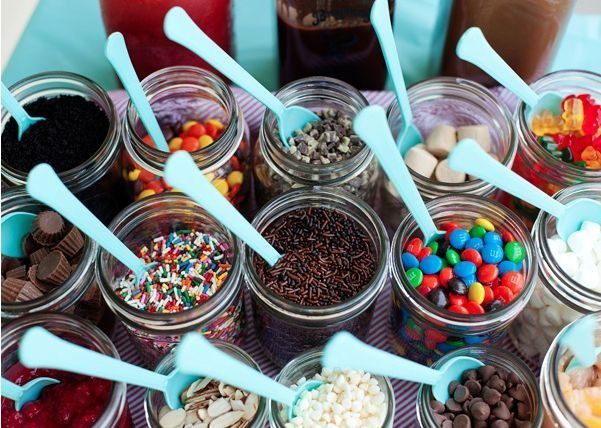 The Banana Split
Banana Split ice cream is a classic sundae and you would not believe how easy and simple it is to make.
Here is the recipe of this dessert –
Ingredients:
You need some chocolate and vanilla ice cream,
Chocolate fudge,
Bananas,
Whipped cream, and
Lots of sprinkles. 
Direction:
Layer in all the ingredients with generous amounts of fudge and banana in between so that you get a taste in every bite, then top it up with more whipped cream (who's complaining?) and LOTS of sprinkles!
Photo Credit: Source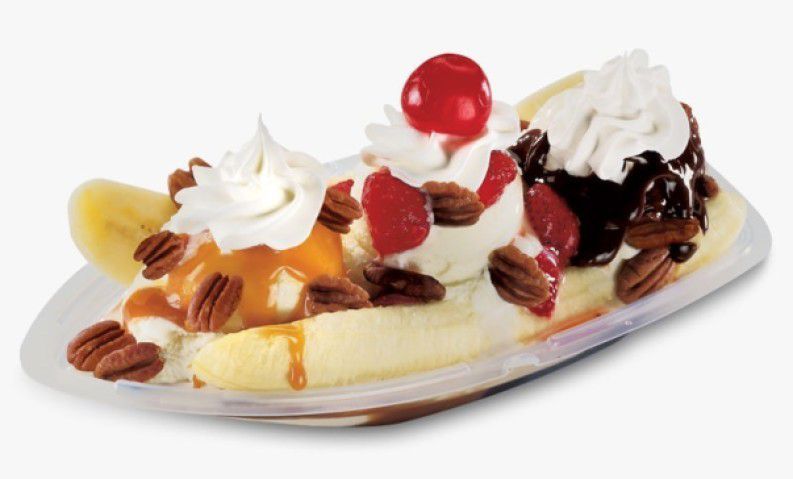 Nutella Ice cream Sundae
You can be sure that if there is ANY more new ways of adding Nutella into everything you can, your little one will want to try it. So here's the winning Nutella Ice cream sundae.
Ingredients:
You'll need some chocolate ice cream (feel free to add in some vanilla too if you'd like a break from all the chocolate),
Nutella,
Hazelnuts (or peanuts)
Some brownies. 
Direction
Layer the cup with the ice cream and bite size pieces of brownies and drop in warm Nutella in the middle. Top it up with more Nutella and lots of nuts!
Photo Credit:Source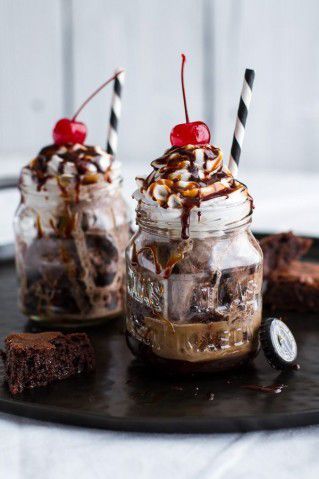 Fruit N' Yogurt Popsicle
If you're a fan of frozen yogurt then this ice cream is for you! Store bought yogurt treats can be loaded with sugar and leave you feeling bloated. Make this refreshing treat to beat the heat and the bloat. Make a puree of the fruit using a fruit processor, and pour into a squeeze bag. Spoon the yogurt into another squeeze bag. Alternatively, squeeze the puree and the yogurt into the molds to create swirls. Insert sticks and freeze!
Photo credit:caramelpotatoes.com
Fudge Popsicle
Sometimes all you need are two ingredients to make the dream ice cream. YES! All you need is Nutella (or any chocolate or nut butter), and loads of almond milk of any flavour! Chocolate is the choice of millions! Whisk in the two until smooth, pour into Popsicle molds and freeze! Voila!
Photo Credit:garlicmysoul.com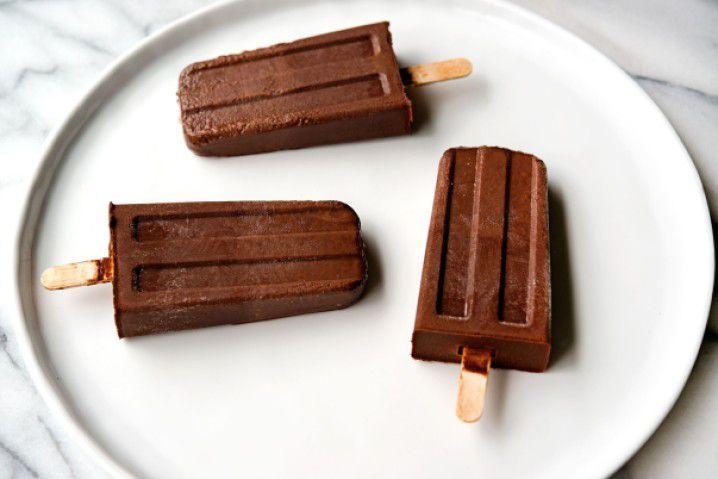 Berry'd in deliciousness
Berries are so versatile and SO DELICIOUS! You can whisk up this blueberry Popsicle in no time! Just puree the blueberries, add in sugar syrup and a little bit of citrus. Lemon or orange juice would work just fine. Be careful with the sugar since berries tend to get sweeter when frozen. You can then pop it into the freezer in molds and there you have it.
Photo credit:cookieandkate.com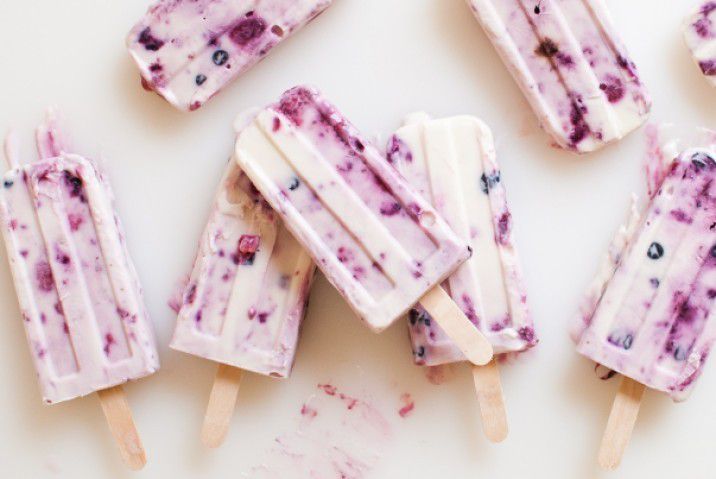 Caramel Mocha Ice
Here is another delicious way of getting your caffeine kick!  Make popsicles! All you'll need is brewed black coffee, whipped cream, chocolate and caramel syrup, cream, some milk, and a pinch of salt. Mix in all the ingredients, you can even add chunks of chocolate to make it sweeter, then just freeze!
Photo Credit:Source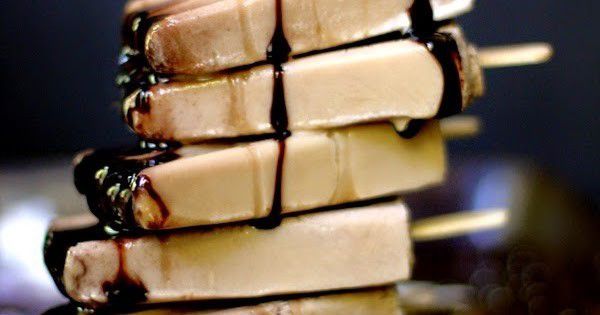 Pina Colada Vacation
It's the kid-friendly version of everyone's favourite cocktail! You'll need only TWO ingredients!
 Ingredients:
Ripe pineapple chunks (they can be canned or fresh, but make sure they're ripe)
A Can of unsweetened coconut milk. 
Direction:
Blend both the ingredients until smooth and thick, then just pop them in the freezer in Popsicle molds and you have some delicious cocktail vibes that you can share with the kids.
Photo Credit:citizenerasedphotography.com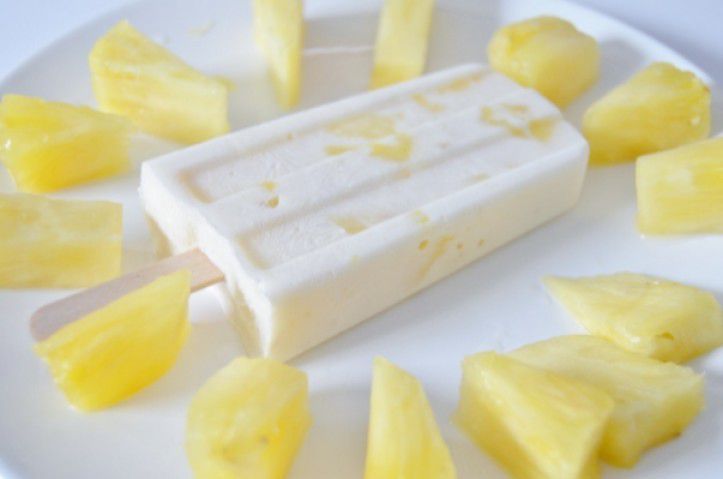 Pink Lemonade Popsicle Stick
Strawberry lemonade has long been a great hit in all Sunday brunch parties. Why not make it a Popsicle stick! You need
Ingredients:
5-6 fresh, ripe strawberries cut into pieces,
Lemon juice,
Sugar syrup. 
Direction:
Mix in the syrup and lemon juice with water to make classic lemonade.
Layer the strawberries in the Popsicle molds, pour in the lemonade and freeze! Quick, refreshing, and so delicious!
Photo credit :Source
Go ahead and impress yourself and your family with these unique ice pops and sundaes!