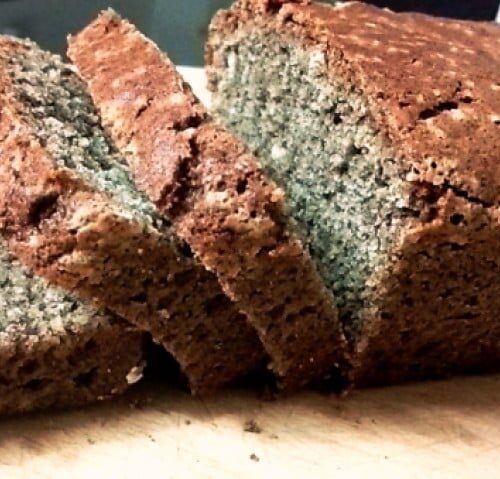 Whole Wheat, Ragi & Oats Tea Cake
21 July, 2015
This is a tasty, very low fat, soft and healthy tea cake that is made from Whole wheat flour , Ragi and Oats, using only fresh cream and no butter. The addition of ragi makes it very healthy for kids and at the same time, it is so tasty that kids don't even know that it has Ragi flour. Oats lend a beautiful texture to the otherwise nuttiness of wheat flour.
Ingredients  
Whole Wheat Aata - 3/4 cup

Ragi Flour - 3/4 cup

Oats - 5 table spoon

Eggs - 3

Granulated Sugar - 1 Cup

normal sugar, no need to grind it

Cooking Soda - 1 level teaspoon

Regular meetha soda

Cream - 1/2 cup

Use malai from the milk OR use a combo of 1/4 cup heavy cream+ 1/4 cup butter

Vanilla Essence - 1 teaspoon
Instructions 
Mix Aata, Ragi flour and cooking soda and sieve once. Keep Aside.

Beat the eggs till they are fluffy. Add sugar and beat for 3-4 minutes if using an electric beater

Add the cream, vanilla essence and the flour mix. Beat on low speed until just mixed.

Pour the batter into a greased pan and bake at 180 degrees C for 40-45 minutes until a toothpick inserted into the center comes out clean. When inserting a toothpick into any cake that is baking, always ensure that it is inserted at a slanting angle and not vertically down, this ensures that the cake will not collapse due to the puncture of the tooth pick.