If Pondicherry (Puducherry) is about peace, serenity and tranquillity of the Sri Aurobindo Ashram and Auroville which Sri Aurobindo and Mother (Mirra Alfassa) have blessed it with, the laid back beach town is equally known for its cafes, pizzas, pastas and of course breads and bakery. An unusual beach wedding (Nothing was conventional about it) of my cousin gave me an excellent opportunity to explore the sea city which gets up with the brewing of coffee and sleeps with the rhythm of waves striking against the rocky beaches. A French town which boasts to have few of the best wood fired pizzerias in India is a heaven for coffee and cake lovers.
This city has it all, from the Ashram's dining hall which offers simple, healthy and satvik (pure) food to the best cafes, bakeries which serve authentic French delicacies. The Foodie in me was excited to taste the best of both the worlds.
Dining at the Ashram
A Serene, silent and peaceful arrangement of the seating at the ashram dining hall is the symbol of the way of life of the followers who eat consciously to attain divine grace while they are eating. Broken wheat porridge, brown bread and banana which is usually served during the breakfast with Simple dal (Lentil) full of veggies, rice and fresh curd for lunch all of which is organic and grown in the ashram's farm. Anyone can enjoy this healthy and pure food (Pure as it's considered as prasadam) by taking the coupon at ashram. But one has to follow the discipline and rules of the dining hall as there are strict timings for serving the meals.
Cafes and coffee
The Aroma of roasted coffee beans is an invitation for every coffee lover and even if you are not, I am sure you will fall in love with it here. As one enters the streets of Pondicherry one would be greeted with hot filter coffee.  Imagine the rocky beach, sun rise and exotic intoxicating cafe Mocha, to start your day with! The quaint looking coffee shops are cosy and comforting, ideal for getting lost in a book over a cuppa if you are a solo traveller or even a romantic evening out for a couple. Check out Le-Café (24 hour Lounge) at Goubert Avenue which offers coffee with a perfect romantic sunset view that too in 100 Rupees only.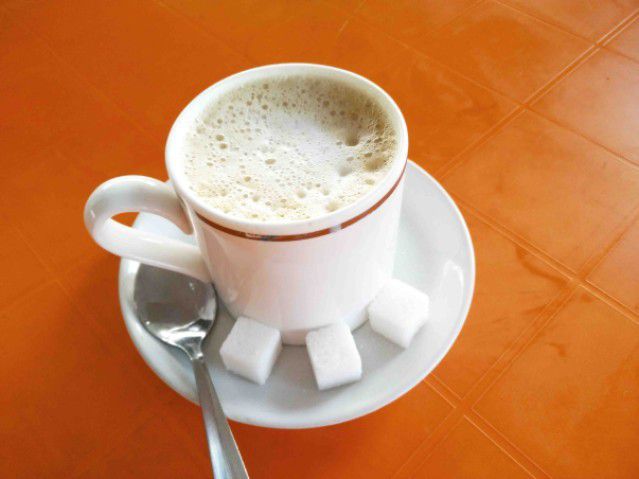 If you are looking for even more cheaper options then try KBS kofi Barr where the most expensive drink is Masala Milk (just Rs 30
 ) which would be loaded with pistachios  and dash of Malai (Cream) over it and of course the all time favourite-filter coffee.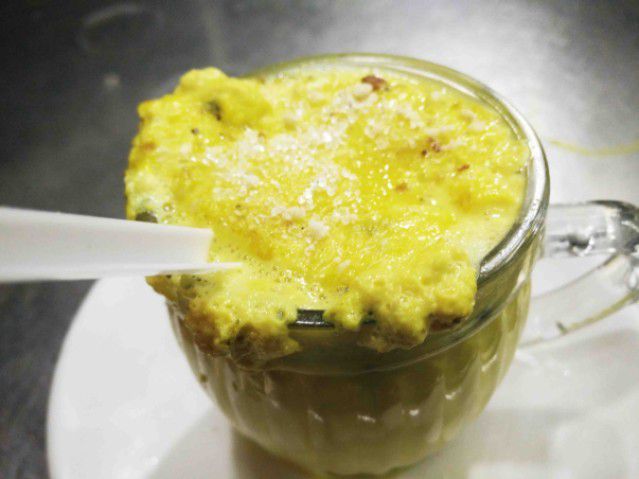 Pizza and Pasta
Pondicherry boasts some of the best pizzerias in India along with melt-in-your mouth pastas. Wood fired thin crust pizzas, which have an added smoked flavour, would even be loved by health conscious foodies who are put off by the generous amounts of cheese used on traditional thick crust pizzas. Starting from 10 Inches diameter Pizza to the 25 Inches jumbo sized Pizza, there is something to satiate everyone's appetite. One interesting fact which I have learnt during the trip was about the different sizes of Pizza and so I am sharing this pizza-some Gyaan with everyone.
Small Size Pizza – 10 Inches
Regular Sized Pizza – 12 Inches
Large Sized Pizza -15 Inches
Party Sized Pizza -18 Inches
Jumbo Sized Pizza – 25 Inches.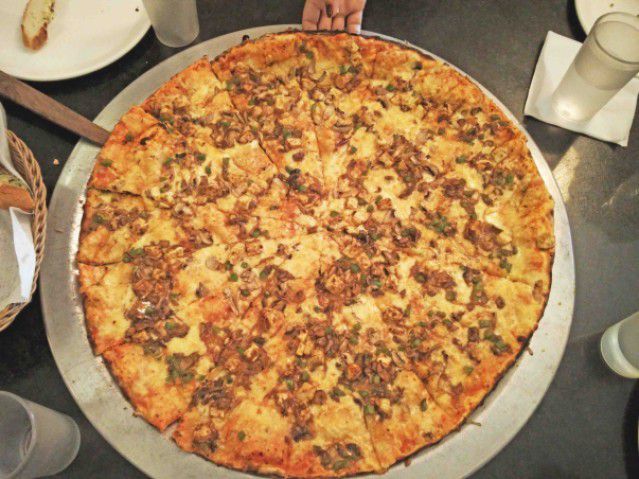 Check out café Xtasi for wood fired oven pizzas at Mission Street.
There are ample number of bakeries as well like Bon Bakers and Hot Breads which offer delectable breads, buns, cakes and other goodies.
There is no doubt that Pondicherry is a treat for foodies where you can take a ride on the Food ferry and explore the sea city but the tale doesn't end here. It's also a shopping destination for the shopaholic – Check out Sri Aurobindo Hand made paper for handmade decorative, diaries and paper craft. La Boutique D Auroville and Auroshikha for Blue pottery, scented candles, essential oils and organic stuff. Fior-de-India for junk jewelry and cottage Industry for handicrafts.
A lovely weekend getaway for food lovers.