Food photography a very specific still photography genre that demands deeper understanding of the subjects like piping hot gravy, smoky sizzler, melting ice cream, fresh herbs etc., the photograph depicts our love and passion towards the food and cooking.
Food contains all the striking colors that attracts our eyes first and hence the statement 'you eat with your eyes first, right?' gained its popularity. Photograph of a beautifully plated and well setup food image will surely make the viewer's mouth water and their stomach rumble!
Here are some of the very important food photography hacks to make your food look better, by our photography expert, Soma Pradhan.
Facebook Live link for your reference
How to take good photographs?
Angle of the camera – when it comes to photography, the angle of the camera matters a lot. The standard angle is 45 to 60 degree. But you can try different angles like, side view at 0 degree, top view at 90 degree. Try to take as many pictures from different angles. Hence shoot your setup from different angles, review each picture and select the one that looks really good. Start experimenting from 0 to 90 degree and try to avoid 45 to 60 degrees as much as possible.
Selection of the cutlery – irrespective of best cutlery,  try to avoid shiny cutlery like steel spoons, steel bowls so that it does not capture your hands or face distorted that looks odd in the photo
Arrangement – do nut clutter your set up with too much of ornamentation or cosmetics as it deviates the focus of the person from the main recipe to the properties that are spread around. For example if the subject is biriyani, ensure the focus is mainly on the biriyani apart from raita or spices or cutlery. (according to the rule of third – photography)
Matching your props and colors – do not use too many colors and cutlery in your setup. For example, if the background is white use white cutlery or transparent glass, as the photograph will not look good with brown bowl.  Do not use contrasting colors as it pinches the eye. Many use blue as its soothing, in this case use cutlery with different shades of blue. If the background is black, use cutlery varying from black to brown, but not white.
Not everyone can buy the props as they are expensive. Hence you can also prop the subject around with the ingredients. For example, if the subject is dal tadka, prop it around with mustard seeds or onion and create a story around it. Artifact the setup and be creative. You can use cut lemon, dal and curry leaves.
Lighting – avoid harsh lights, so that it does not reflect on the food. It is always advisable to shoot in day light. Do not expose to sun light. Try to use a diffuser and if there is no proper diffuser, use a white cloth or butter paper. This helps the sunrays to pass through and give a very good shot.
General tips
When using lemon, cut the lemon and deseed before using it as a prop for the shoot.
Use fresh coriander without roots. If there is a gravy first setup and then pour the gravy. For example, first pour the gravy and then place the koftas. Deconstruct your food items when taking pictures. Never take pictures of the food immediately out of the gas stove as it will be very hot. Steam will spoil the picture. Take pictures of the food that are in room temperature. Use props like printed napkins, fresh flowers, hands of small children or yourself to add lot of life to photograph
What is the better way to capture steam or smoke? 
First set the background dark. Click pictures in manual mode if you are clicking your pictures in a camera or point n shoot then it can be captured easily and does not matter.
But if you are in a manual mode, try to keep a darker background and objects should always be against the light and that's how you can actually capture the steam.
Ensure that the food is definitely piping hot. Steam should be coming out. This might need lot of trials.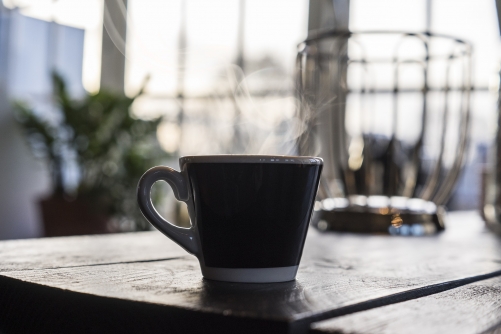 What angle of photography we should we prefer?
Try different angles as there is no fixed angle. Previously people used to click with 45 to 60 degree. Now you can try anything in between 0 to 90 degree. Anything which you can stack vertically shoot in 0 to 10 degree. Anything you spread out, like a table spread go from 90 degree to 80 degree. Those are the best angles.
Is top angle is good or straight shots are right? 
If you are ok to stack up the things like cookies, cupcakes or kebabs go for straight shot (0 to 10 degrees). If your entire table is spread out with food then go for top angle (90 to 80 degree).
What do you suggest inside or outside for a shoot? 
Generally outside shoot is preferred due to ample lighting, until and unless you shoot for products shoots or inside a restaurant where you can use studio lights.
How many shots do you end up taking for a particular recipe / blog post? 
Around 80 – 90 shots for a setup. 0 – 90 degree, from all angles using back light / front light.  It takes lot of effort so go slow and steady initially.
How do you handle the situation of less natural light at home? 
I use reflector to reflect the light. If you don't have, use foam / stereo foam sheets as white color, can reflect light. Or use led lamps make sure you are using diffuser when using led lights and turn off the lights.
How can I make my picture more beautiful and eye catching… means distance and angle? 
Try experimenting in different angles apart from the general instinct of 45 -60 degree. A distance of 50 mm – 100mm, but basically depends upon the lens and camera. Don't be too far away from the food as it will be out of focus. The angles can be used from 0 to 90 degree. For example, stacked cupcakes / parathas use 0 degree, glass or mock tail use 0 degree. If it is a spread / platter use 90 degree like top view. Vertical – 0, platter – 90. Distance – take care of lens how much it can take and try experimenting, slowly you will learn about your camera. Basically use trial and error method, try clicking each picture everyday and practice makes perfect.
How can we enhance the color contrast of the recipe? 
Generally it is done using editing tools. Try to keep the ingredients as much fresh as possible. Always try to add some greens and yellows in your picture. Try to add saturation but do not over saturate it. Otherwise the food will look a fake food. Too much saturation or sharpness in the picture spoils the picture. Editing tools like photoshop, pixlr, lightroom, I can be used and use a watermarking tool to watermark your pictures.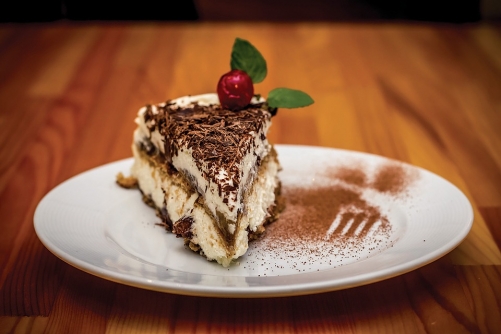 Any tips on associating articles with food while clicking? 
Do not clutter or ornament your subject with many items. Start with the basic ones and shoot the subject first. Keep few items in the beginning and arrange it properly. Start ornamenting your pictures with ingredients. Go step by step. Generally we try to put everything that looks beautiful to us in the picture. But that does not look really good.
Do not place things that are out of the subject. Start with the basic food and try to perfect it first. Then start propping it around with spoon, cutlery or ingredients used in that. The slowly increase the story around your food.
Burst mode or single shots, which one works for you? 
I use single shots until and unless some action photography is required, like taking a shot of tea or pouring something or sprinkling powder. If they are still then single shot.
Which lens would you prefer for food photography? 
I prefer canon 50 mm but nikon 50 mm should also be fine with 1.8 usm.
Buy Canon 50 mm or Nikon 50 mm on Amazon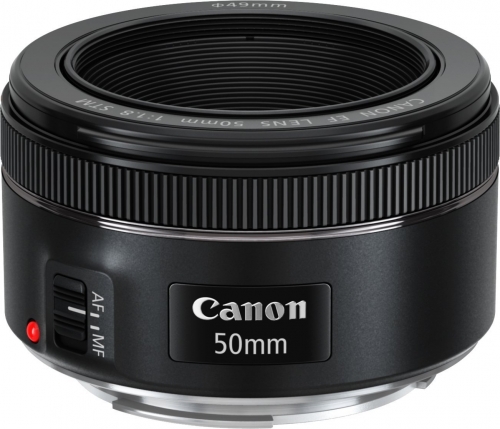 Are there any specific techniques to shoot at evening if day time is not possible? Can you provide any suggestions on artificial lighting equipment?
The artificial equipment can be shopped online from amazon and needs to be bought based on the budget.  Since many people prefer to take photos using point and shoot camera or a mobile be careful about the artificial lighting equipment that you buy.
Browse lighting equipments on Amazon
Food styling and props
Can you give some tips on food styling and props? 
Start with your subject. Once that is ready, start with small props like spoons / glass of water / ingredients that goes into it. Have a view from your camera and style the food and  practice so that it comes naturally to you.
How do you mix and match props, any rule for that?
Decide your theme first, whether it has to be on the lighter theme or darker theme. If you are using light theme like white cutlery do not use too many contrasting colors. Say, white will go well with lighter shades and black will go good on the darker shades. If it's white go with everything else white preferably. If you are using black go with shades of black, grey, brown, dark green, dark blue too many contrast colors will not good on the picture.
When to use contemporary cutlery and when to use natural materials made cutlery? I always find it difficult to associate things that will go with the dish and will look good in picture. Any suggestions?
It is explained in how to take photograph question, please take a look at the answer for suggestions.
If we are clicking two dishes like dal (pulses) and rice, the bowls and cutleries get cut and not covered fully does that look shabby? 
That does not look shabby as that is the subject. The entire bowl should be covered. Ensure at least 80 % of dal is covered in the entire frame.
How to arrange the settings for different cuisines? Is there a different way to shoot different cuisines? 
The easiest way is to arrange it along with the ingredients. For example, when you are clicking a recipe related to south Indian cuisine use ingredients like coconuts, curry leaves etc. And for north Indian cuisine use nuts, mustard oil etc.
How to shoot glasses? 
Most importantly your glasses have to be spic and span. Ensure the rims are clean. Wipe everything that has splashed.
When I take shots of desserts in a glass how should I shoot to get the best shot? 
It depends upon the glass that you are using. If it is a long glass you can do a tight shot or 0 degree angle. If it is a wide glass, take a top shot and show all ingredients. Ensure that the subject of your food should cover atleast 50% of the frame.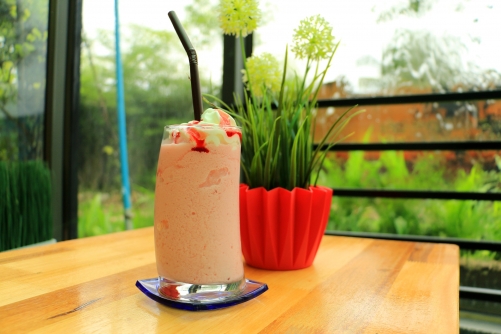 Any tips for outdoor food photography like lighting, props can be used? 
Be careful that there are no harsh lights. Always carry diffusers with you. Too much of light on your food can sometimes spoil it. Make sure you are clicking the photo where there is not less light and if you are using your manual mode ensure that your iso is less than 400.
How do you make the backgrounds? 
Please visit my channel 'flavours unlimited' on how to make backgrounds. The ones that I use are the pvc sheets. Prepare few in the lighter shades and few in darker shades.
How to shoot ice creams?
Keep everything ready and have three sets of ice-cream. Your entire studio or frame / screen should be setup first. Then place the ice cream.
Otherwise place lot of ice cubes under the plate and then place ice cream on the plate before clicking. This prevents your ice cream from melting.
Cream on dal makhani / paneer butter / chicken butter masala, how to shoot such dishes? 
Food should not be too hot or too cold. Food should be slightly colder than room temperature and not chilled. Try to click as soon as you pour the cream on the dal. Temperature of the food when clicking is very important.
Mobile shoot related questions:-
How to shoot from mobile? 
Mobile shoots are actually very tricky. If you are using good mobiles like samsung or iphone they do most of the job as they know what and where to focus on, as compared to point and shoot on your auto mode. Try to make pictures in portrait mode. The entire background will get blurred and the subject only will get focus.
Any editing app you would like to suggest for mobile clicks?
Mobile pictures will need editing unlike your point and shoot or digital cameras. Editing apps like pixlr is required or edit in instagram itself.
When I take live videos on the phone how can I make it look good? 
Live videos will be taken up on a different session. Keep a good distance because of lot of steam and hot temperature.
Related Articles:
About the author: Soma Pradhan is an App Dev Mgr (VP) @ BNYM by Profession / Food Photographer By Passion / YouTuber when free.
Follow her: Plattershare
Product Recommendation: Check out this beginner friendly mirrorless camera