Meeting Chef Ranveer Brar and Chef Gautam Mehrishi was an exciting and cherishing memory as both of them have roots with my city Lucknow. I met them at one of the events Food Fiesta on 21st May 2017 at Diamond Palace Lucknow.
Celebrity Chef Ranveer Brar, who belongs to Lucknow, will be woven around theatre artiste. He was in the City on 21st May Sunday along with Gautam Mehrishi for a food fiesta where they judged the food cooked by participating in a competition. 
Ranveer Brar who has already participated in a dance reality show, said "Talks are on for a fiction series with an entertainment channel regarding this" he said. Talking about the overflow of information on cookery on channels and social networking sites, he said that the good thing was that everyone was talking about food. "A few years ago nobody was talking about places like Lucknow but now everyone is talking about its cuisine. And as far the content being affected because of the overflow of information there are always innovations taking place in the shows" he added.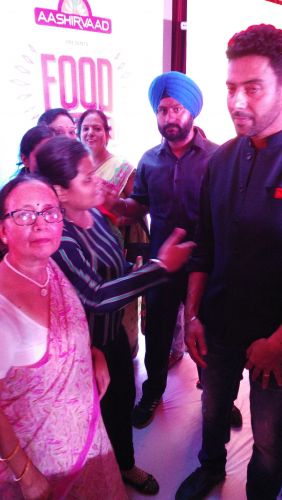 Ranveer said that he was offered the YES BOSS reality shows but he refused because was not sure if he could handle it. The chef is penning his next book "This book is about how to make Indian cooking lighter" he pointed out.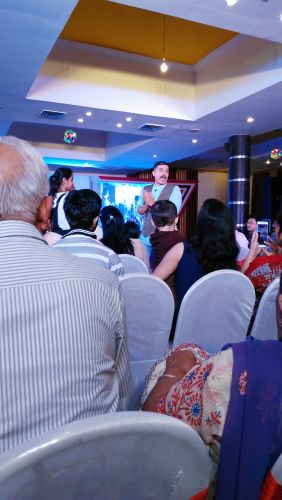 Chef Gautam Mehrishi who has visited the City several times before and has also studied at Lucknow because his father, who was in the army, was posted Lucknow. He said that he loved Lucknow because of fresh food is served. "It is always good to come to Lucknow because the joints serve fresh food unlike other cities where mostly cooking from frozen and stored stuff is done. I have eaten all at the joints in Lucknow while training for the NCC, and in 1987 was also adjusted the best cadet of Lucknow. We would often visit a famous joints to enjoy the NIHARI which was served there" he said.
Regarding what he regarded as a takeaway from the Nawabi city, he said that it was primarily the use of aromatic spices. "In all parts of the world people use chillies to bring colours and taste to a dish except for Lucknow where the people enjoy the spices and their flavours" he added.