Recipe Taste
Not Specified
Yield / Serves
2 Servings
Simplest of all the pasta dishes, which even hardly enter the kitchen cooks can also cook.
2 cups Pasta sauce (I use Ragu sundried tomato & sweet basil sauce available in most supermarkets)
1 cup Rigatoni (Tubes about 1½ inches long and ¾ inch in diameter, with ridges)
1 green capsicum (Julienne slices)
1 yellow capsicum (Julienne slices)
Grated processed cheese cubes
Put oil in the pan and heat it for 40-45 seconds.
Put water in a separate vessel and let it boil, add Rigatoni, boil it for 13 mins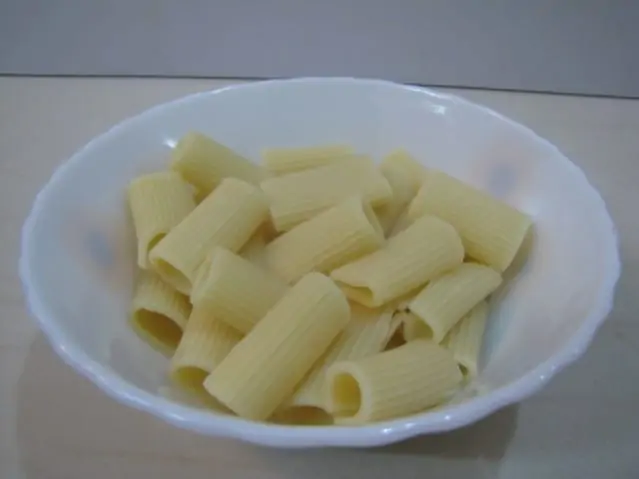 Add the green & yellow capsicum slices in hot oil and add Ragu pasta sauce. Cook it for 7-8 mins
Once rigatoni is cooked, strain water and put it under running water. Let it dry
Add rigatoni into the sauce mix it well, and garnish it with mint leaves and Cheese
How useful was this post?
Click on a star to rate it!
Rated 2.5 based on 19 votes
Be the first to rate this post.