As the holidays are right around the corner, meals are already being planned. Dinner is never complete without dessert, so it is important to find something quick and delicious that includes ingredients already stored or on hand. Sites like foodinsurance.com often offer ingredients that may be included. Here are five easy to prepare homemade desserts.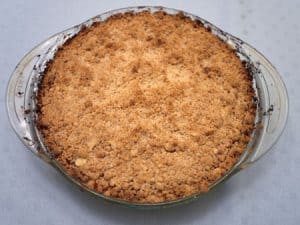 Old Fashioned Apple Pie
Ingredients:
1 package of vanilla instant pudding mix
1 cup apple juice
3 cups chopped apples
1 1/2 tsp. cinnamon
Graham crackers for pie crust with 2 tbs melted butter
As the oven is preheating to 375 degrees, the pudding, juice, cinnamon, and apples are combined over medium heat until thick and boiling. Using crushed graham crackers and melted butter, crust is formed in a 9-inch pie pan. All ingredients are placed over the crust and baked for 20 minutes.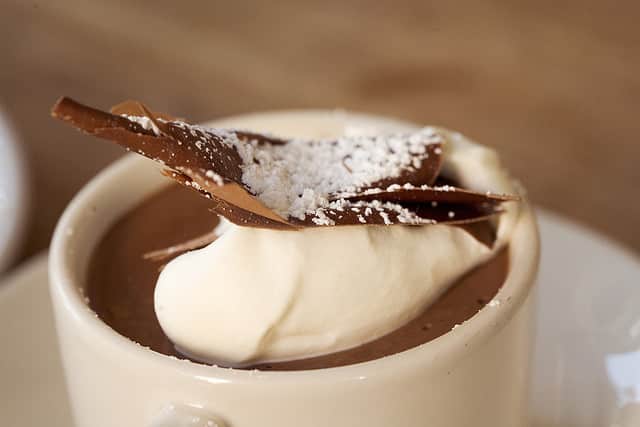 Chocolate Pudding Delight
1 pack chocolate instant pudding mix
2/3 cup dry milk powder
1 1/2 cups water
3/4 cup yogurt
3/4 cup whipped topping
1 tsp. vanilla
1/4 cup chopped walnuts
3/4 cup raisins
In bowl, combine pudding mix and milk powder. Add yogurt and water, while mixing with whisk. Fold in 1/4 cup whipped topping, nuts, raisins, and vanilla. Spoon mixture into small dessert cups. Refrigerate and top with remaining whipped topping when serving.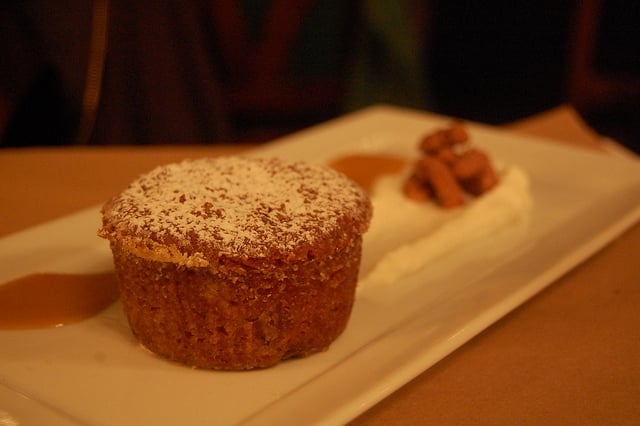 Holiday Spice Cake
1-1/2 cups flour
3/4 cup sugar
1-1/2 tsp. baking soda
1 tsp. cinnamon
3/4 cup raisins
1/2 cup mayonnaise
1/4 cup yogurt
1 cup apple juice
1 tsp. vanilla
As oven preheats to 350 degrees, grease an 8 X 8 inch baking dish. In a large bowl, flour, sugar, baking soda, and cinnamon are mixed well. Raisins are added along with the mayonnaise, yogurt, juice, and vanilla. After combining, the mixture is spread in the pan and baked for 35 minutes.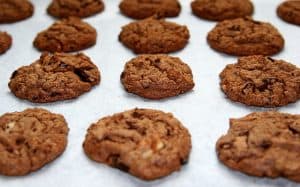 Easy Chocolate Nut Cookies
2 cups powdered sugar
1/3 cup cocoa
1 tsp. vanilla
2 eggs
1 1/2 cups walnuts
As oven preheats to 325 degrees, all ingredients are combined and spooned at least two inches apart onto baking sheets. They are baked for 15 minutes and left to cool.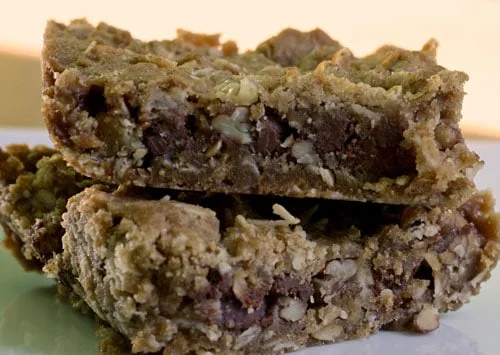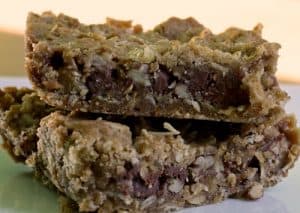 Turtle Bar Bites
2 cups flour
1/2 cup powdered sugar
1 cup butter
1 can sweet condensed milk
1 beaten egg
1 tsp. vanilla
1 cup pecans
3/4 cup chocolate chips
1 cup toffee pieces
As oven is heated to 350 degrees, flour, sugar, and butter are combined into a crumb dough. This is pressed into a greased 9 X 13 inch pan and baked for approximately 10 minutes. In the meantime, milk, egg, and vanilla are whisked and poured over the crust. Nuts, chocolate, and toffee are sprinkled on top and the dessert is baked for an additional 25 minutes. It is cooled in the refrigerator before cutting.
About the Guest Author
Agnes Jimenez is a professional blogger and writer. She writes for many online establishments and supports those ones that offer alternative lifestyles to consumers.  She is a frugal living and self-sufficiency advocate, and also a self-proclaimed foodie.  She recommends FoodInsurance.com for those budget conscious home cooks who want to get big savings in shopping for freeze-dried foods and food storage.  You may follow Food Insurance on Twitter.