"It's time to slow down and breathe, Think where are we going and what we really want in life. It's time to do "Dhyaana" which means – "become aware of self". It's time to take care of your health and not just wealth. It's time to change your lifestyle from Busy-beeing' to 'Well-being.
Dhyaana means awareness. And did you know, it's the origin of the word zen?! 
Dhyaana also means Yoga, Mindfulness, Laughter and great health food.
Do you know the what is the most important thing is life – Inhale, exhale and repeat and this is the most ignored process in our life because its happening without any effort and we run mindlessly behind a lot of things which would hold no value once this process stops.
Think Again!! The idea of Dhyaana wellbeing studio and cafe was conceived with the idea of helping people live a life of Wellbeing. 
Dhyaana cafe, Indiranagar, Bangalore is the first "Slow food joint" Cafe in Bangalore and it offers wellbeing programs that include yoga, mindfulness, laughter and nutrition.
Nutrition and food inspired Team Plattershare to explore this Cafe. As you enter Dhyaana the calmness and peace will cut you off from the bustling neighbourhood of Indiranagar. 
Being a wellbeing studio, lots of yoga, meditation and health workshops are being organised at the Cafe. And as nutrition is the most important part of living a healthy life, Cafe offers nutritious, delicious millets dosa, smoothies, Buddha bowl and momos ( Yes they can be healthy too). It's time to delight your senses with a healthy and tasty spread which Dhyaana Cafe has to offer.
Here are the five things which you can enjoy when at Dhyaana Cafe – 
Momos – Goodness wrapped in whole wheat and steamed to melt in your mouth. Choose from the beetroot, corn or spinach & tofu momos that are on offer.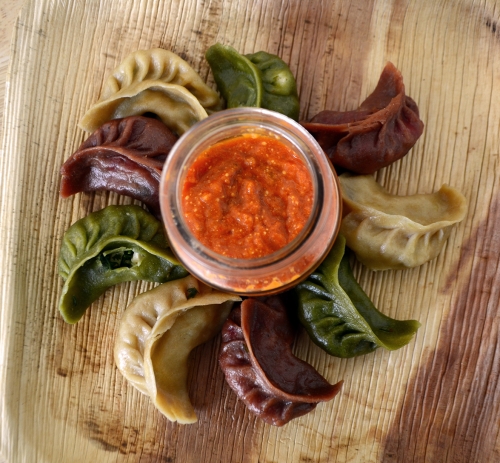 Super Buddha – A Buddha bowl with pan seared paneer, yoghurt dressing, millet tabbouleh and a sprout salad.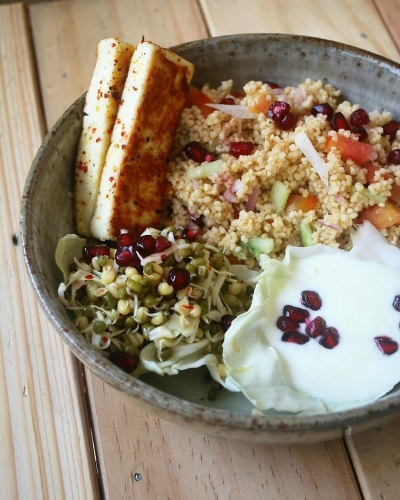 Thaali – A daily changing menu offers home like thaali's for lunch.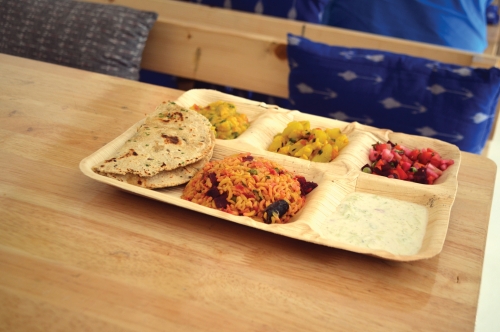 Nirvana – From our selection of smoothies comes, this great post workout option in Nirvana. All our smoothies are vegan.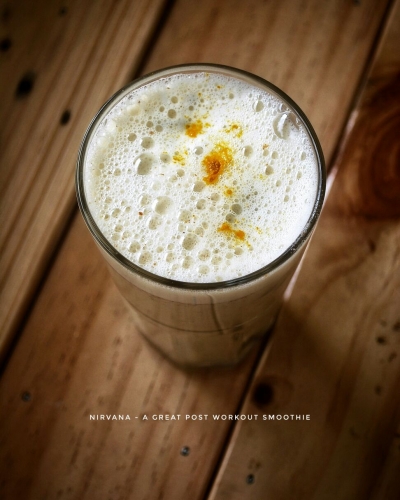 Red rice dosa – Our take on this ever popular dish. Made with organic red rice and served with fresh coconut and tomato chutneys that are made in house with no preservatives.
So if you are looking for a place sit, relax and enjoy the sunny winter morning or the soulful evening of Banaglore, just drop by and you never know, you might get lucky and get a chance to catch an impromptu Laughter yoga or mindfulness session. After all Happiness is what we all are searching for!!