Here comes the festive season and if you own a company, thinking about corporate gift ideas becomes a challenge. Are you still thinking to buy those same old branded business gifts like promotional pens with the logo of your company embossed on it or the coffee mugs with photos, think again?  Be different this holiday season and gift something cool, unique and unusual than just the same old sweet gift basket.
Who doesn't love food? And making something delicious during the festive season is always in the mind. So why not gift your employees and customers something for their kitchen. If you want to make them feel loved, make it a personalized gift by engraving their name on their favorite kitchen gadget. Here is the list of fun corporate giveaways which will impress them – take a look!
Rinse and Strain Bowl: Rinse and Strain Bowl is an exciting product which makes a great dinner table accessory. One can easily rinse and strain and then eat the salads out of it as well. It makes a great gift for the health-freak employees who are always on diet.
Buy Rinse and Strain Bowl (Amazon)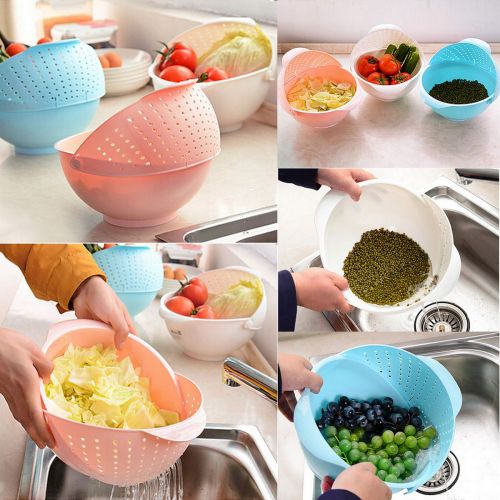 Collapsible Water Bottle: Corporate traveling is the norm and carrying your own bottle is a conscious effort to reduce global footprint. This cool collapsible water bottle is made for those who travel a lot. Don't you agree how even one empty water bottle cost a lot of space in the traveling bag and so its thrown away but not anymore when you gift this cool unique gift.
Buy Collapsible Water Bottle (Amazon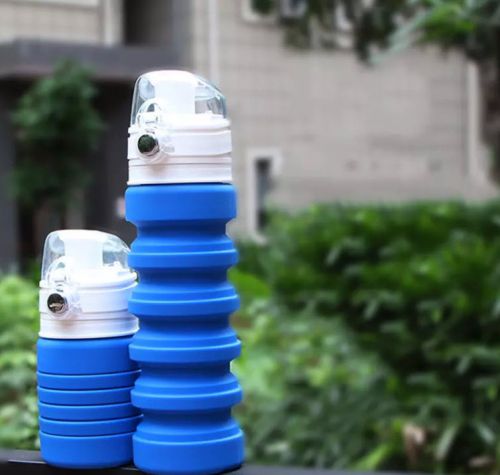 Long Ladle: Crockery is the major factor that determines what the guests would think about once they leave the dinner party. Help your best employee to make the best impression on them with this ladle – with four little feet to keep it standing upright in the pot or on the counter.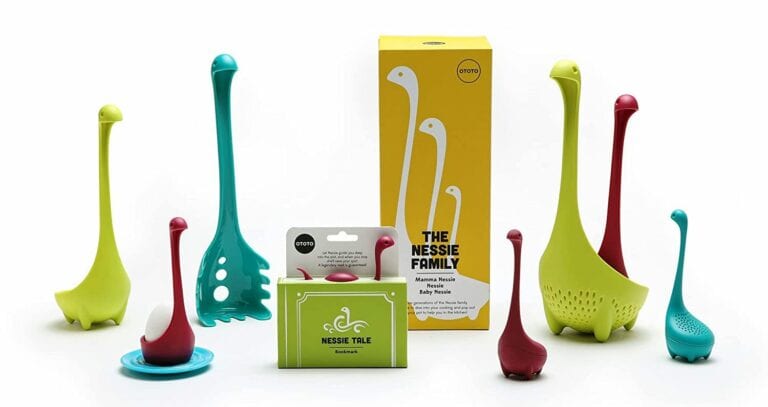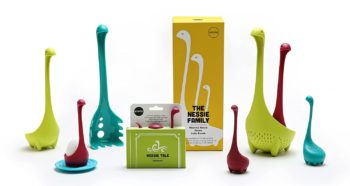 Self-Stirring Mug: It's time to increase the productivity of your employees and stop the wastage of paper cups. Cost-cutting you know. How about gifting them a self-stirring mug? Not anymore, productivity issues. Just put in coffee and milk and let them enjoy making their own coffee while they are increasing the productivity.
Buy Auto Mixing Battery Operated Self Stirring (Amazon)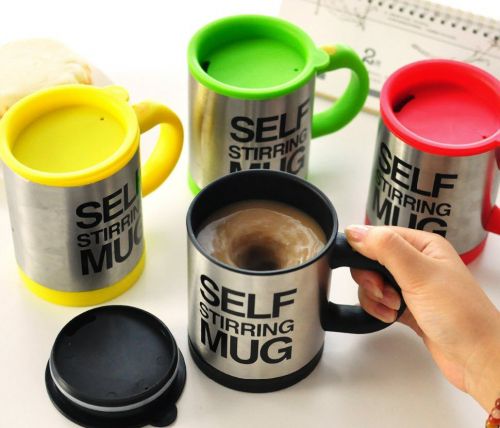 Quick Ice-Cream Maker: Quick Ice-Cream Maker is a tiny ice cream makers which make popsicles in less than 30 minutes. A gift which no one will say no to, as ice-creams are loved by all. By the way, do you know ice cream and gelato are different? Oh yes!! Read Gelato Vs Ice Cream Vs Custard Vs Frozen Yogurt Vs Soft Serve – What's The Difference?.
Innovative Spice Rack: This creative spice rack packs all the favorites spices in a small and compact space while giving an easy access to its contents, even when hands are dirty or wet.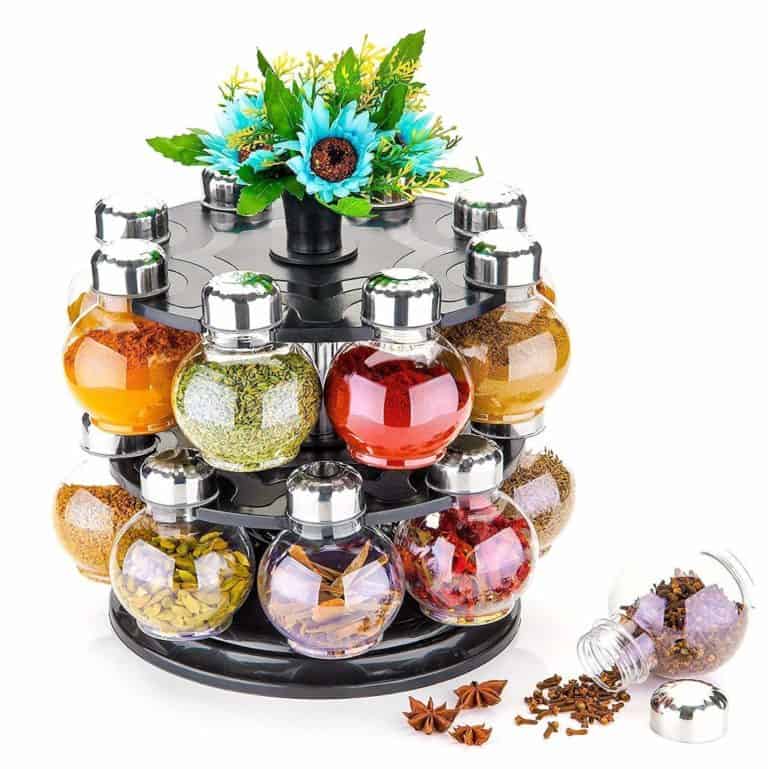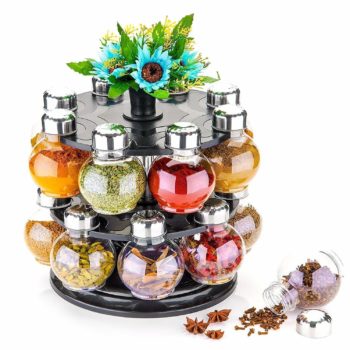 Pizza Scissors: One of the best and most useful gifts for the office Pizza parties. Do you happen to know someone who is perpetually covered in crumbs and yet can eat another meal right after finishing one? Then this pizza scissors is for that foodie employee.
An average pizza cutter may be a fine way to divide a pizza among during the office pizza party, but this allows not only to divide but also to serves slices in a delightful manner.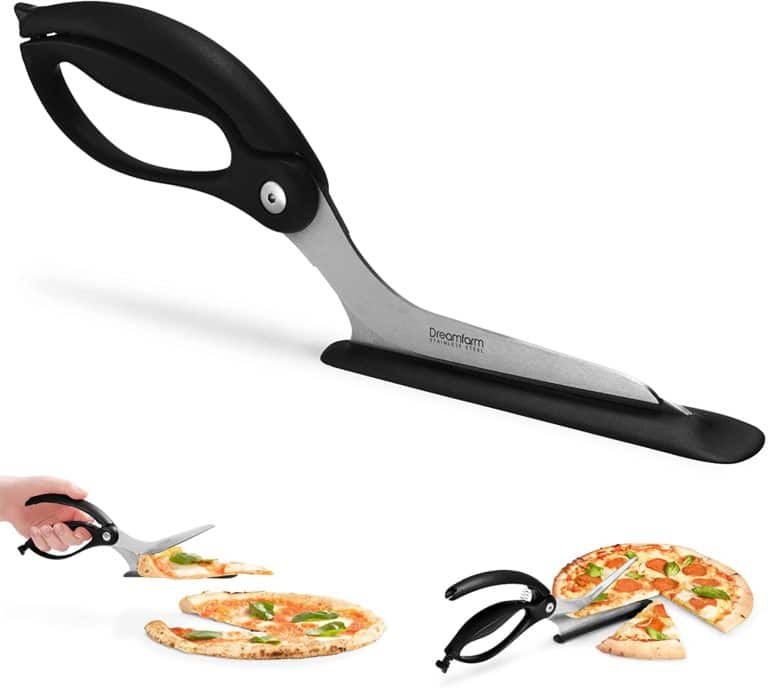 Stainless Steel Knife Set: There's nothing better a good knife set. This innovative knife set creatively houses all your knives with easy access to them. Gift it to that person who calls him/her as a future chef. Let the dreams be lived this festive season.
Stainless Steel Kitchen Knifes Set (Amazon)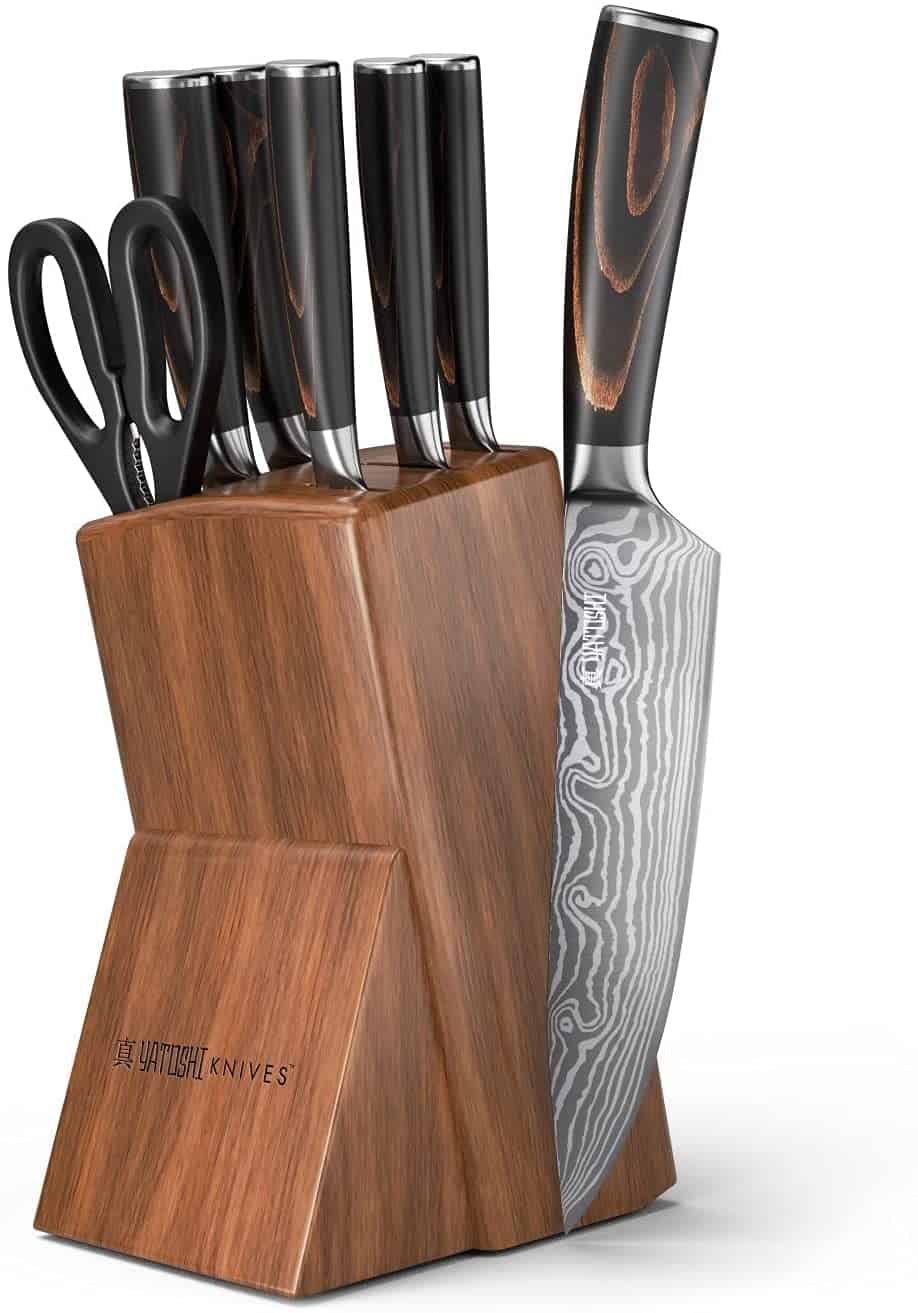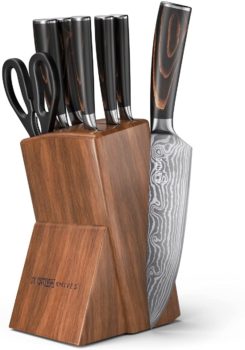 Garlic Crusher:crush garlic effortlessly in seconds. This garlic mincer is ideal for cooking!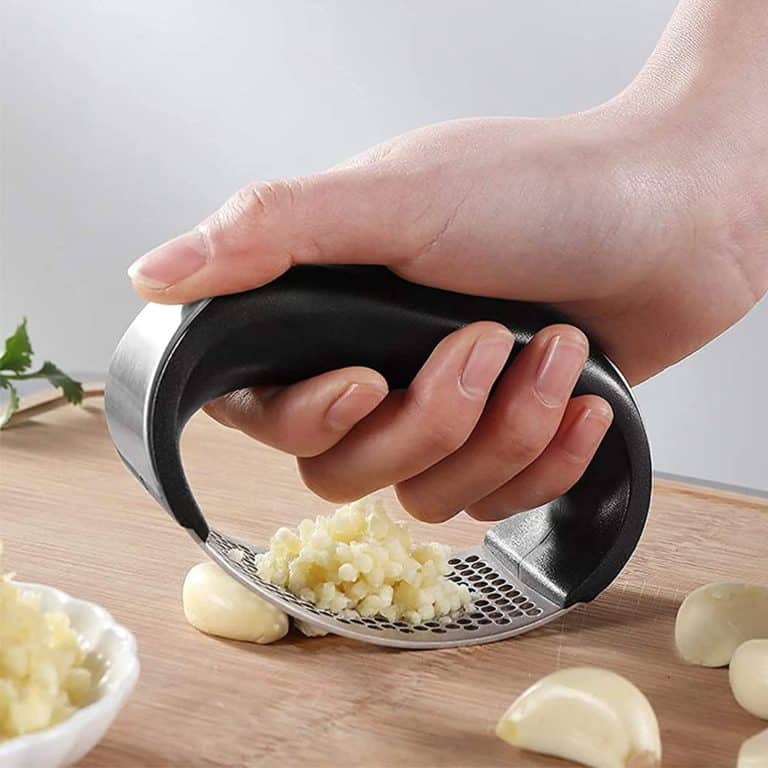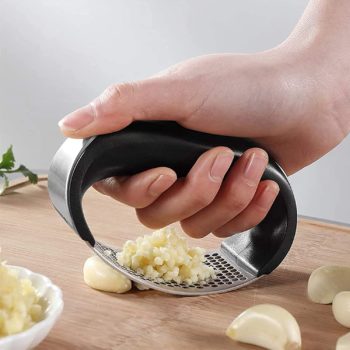 Popcorn Maker: If your office has a movie-buff who has missed few important meetings just because he/she wants to watch the first-day first show, Gift this popcorn maker, so that the movie theatre can be bought at home. Do you miss the feel of the theatre when watching a movie at home? Well, you wouldn't anymore with this mini popcorn maker.
About the Author- Sarthak is always running short of great food. He prospers solitude and that's why he doesn't like a company. His Solitude inspired him to write a Criminal thriller Novel – A spoonful of Death, at a very young age of 15.