Wine has the power to transport you to scenic French vineyards, romantic Italy, vibrant Argentina, magical New Zealand, or any other location of your dreams.
Whether you're celebrating a special occasion, enjoying a dinner with family or friends, or cozying up with a good book, a glass of fine wine can awaken your senses and help you savour every moment.
It even comes with health benefits, as long as you consume it in moderation. For one thing, it's rich in antioxidants (red wine particularly) that may support heart health and promote longevity.
Wine's captivating potential is clear, but which one to pick out for a casual evening at home, a romantic dinner, or any other occasion? We've rounded up some of the most popular picks that wine connoisseurs swear by, so read on to discover what makes them special.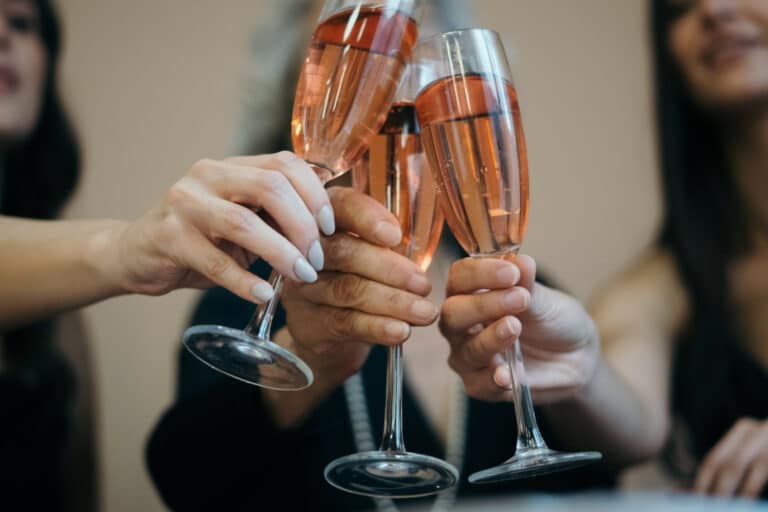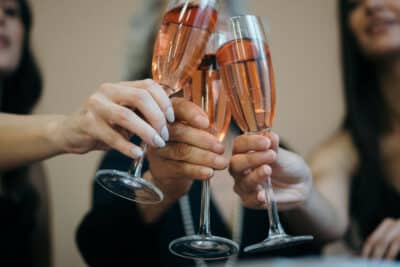 Baumann-Zirgel Crémant d'Alsace Rosé Brut
Crémant is a French sparkling wine made outside of the Champagne region, including Alsace, Bordeaux, Bourgogne, Die, Jura, Limoux, and the Loire Valley. It is produced using the traditional Champagne method, but it's lighter, more refreshing, and available at half the price, with no difference in quality.
If you're in for a perfect Crémant blend of citrusy notes and red summer fruits, we recommend you try the organic Baumann-Zirgel Crémant d'Alsace Rosé Brut.
Made from organic Pinot Noir grapes, it offers a refreshing combination of strawberry, cherry, and raspberry flavours. It's light-bodied, highly acidic, dry, crisp, and contains 12% alcohol, making it ideal for salty appetizers, soft cheeses, fried foods, and raspberry cheesecake.
Since it's organic, it contains no artificial additives, fewer sulphites, and less added sugar than its conventional counterparts
Catena Zapata Adrianna Vineyard Fortuna Terrae Malbec
Coming from Catena Zapata's Adrianna Vineyard that stretches high up into the Andes, this Malbec is an absolute delight.
It's a full-bodied, dry red wine from Mendoza, Argentina, that comes with moderate acidity and surprisingly soft and silky tannins that awaken your taste buds instantly.
Made from delicious Malbec grapes, it's dense, fresh, energetic, and flavourful. It features layers of bold and elegant notes, including roses, pine, red plum, and blackberry, with oaky hints of cocoa, vanilla, and sweet tobacco. Every sip is heaven in your mouth, but be sure to savour them slowly, as the alcohol content is 14.6%.
To enjoy this rich and aromatic red to the fullest, pair it with melted blue cheese and grilled meat, particularly leaner red meats and poultry.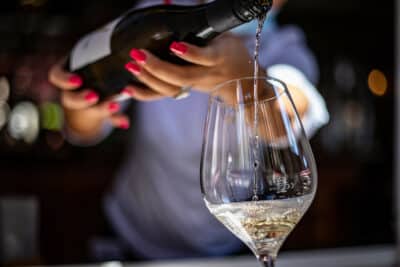 Cloudy Bay Sauvignon Blanc
Cloudy Bay Sauvignon Blanc is the most popular white wine from New Zealand and it's perfect for summer. It's dry, medium-bodied, and contains 13% alcohol.
It's one of the most vibrant wines out there. It offers a rich profile of fruity, floral, herbal, spicy, and oaky notes. From tropical fruits like guava, passion fruit, grapefruit, mango, lime, and pineapple to fresh herbs like basil and lemongrass, it offers a delightful blend.
Its burst of flavours finishes with sweet hints of vanilla, coconut, and nutmeg, which balance out the crisp acidity.
Pair this unique Sauvignon Blanc with meat, goat cheese, tofu, spices, herbs, white bean casserole, cucumber dill yoghurt salad, and asparagus quiche.
Nickel & Nickel Harris Vineyard Merlot
Nickel & Nickel Harris Vineyard in Oakville, California, a legendary Napa Valley wine region, brings an impressive Merlot that envelopes the palate and takes you straight to the Golden State.
This dry, full-bodied red with light tannins, low acidity, and 14.5% alcohol is both smooth and bold, with a lot of finesse.
Its dominant flavours include black cherry, blackberry, blackcurrant, plum, raspberry, and cherry, which linger on the palate. Earthy notes of dried herbs and sage round up the mouthfeel, with hints of dark chocolate, mocha, vanilla, and cedar.
Savour this delicious Merlot with beef, lamb, veal, and aged goat cheese.