The human mind always has an affinity for all things mysterious, like wine and the stock market. It's always a bet on your plans when you buy a bottle of wine with a special purpose. "Like a specialized stock broker, the job of people like us is to reduce the risk of your bet with our experience" – says Nabendu Saha, who writes under the pen name – Indian Wine Geek and is Level 2 certified on wine from "Wine and spirits Education Trust, London".
Every bottle of wine is unique and reflects certain characters like a living body. So why just settle with a particular brand when we know that there is a wine for us all. What really matters? Is it price, region, color or nothing? The only thing which really matters is you and why do you want a bottle of wine!
Nabendu shares his knowledge about wines through Plattershare, so that you can learn, understand and enjoy this elusive and mysterious nectar. If you are new to wines and before venturing further, want to understand the basics of wines then do read Wine Basics for Everyone.
Below are the most famous red wine grapes and each one has a character and a story to tell. Each of these red wines resembles some unique human characteristics. The analogy represented here is not something which is scientifically proved but comes with experience in years of tasting wines and also from the people whom Nabendu has met during these tasting sessions.  He also emphasises on pronunciation  and learning the region of the wine correctly as wine connoisseurs tend to take it very seriously and if you pronounce  it wrong then you really don't know about it.
Don't believe us then read it with full concentration, you never know you might just find your soulmate – We mean the wine which is made just for you! However, if you want to try all of them out, you should definitely join a red wine club.
1. Cabernet Sauvignon (Pronounced as "cab er nay saw vee nyon" )
The King of red gapes Cabernet Sauvignon has a clear domination in the whole world of wine, like Alexander the great. Cabernet has been able to colonize most of the world uprooting many natives grapes from their areas. Interestingly Cabernet Sauvignon is a cross between a red grape Cabernet Franc and white grape Sauvignon Blanc, deriving characters from both to became one of the longest lived wines since 17th Century.
The wines made of cabernet sauvignon grapes are for those who like steaks, single malts, and dark chocolates. Try this with smoke mutton curry and you will know what Cabernet is all about.
Gift it to someone with strong opinions and clear specifications on likes and dislikes. Cabernet lovers are mostly classy and love antiques in their drawing rooms. Are you the one?
For the admirers of James bond movie series and Classical music lovers, this wine a treat like never before. Book lovers will enjoy this wine and its blends like Bordeaux wines with 'Fifty Shades of Grey'.
These wines are not recommended for amateurs and think ten times to order this wine on a date night and specially in summers.
Depending on budget you can chose Bordeaux, Super Tuscan, Californian, Chilean or even a South African Cabernet Sauvignon. Four Seasons Barrique Reserve Cabernet Sauvignon, from Baramati, Maharashtra is one of the classics from India and has been recognized globally for its unique characters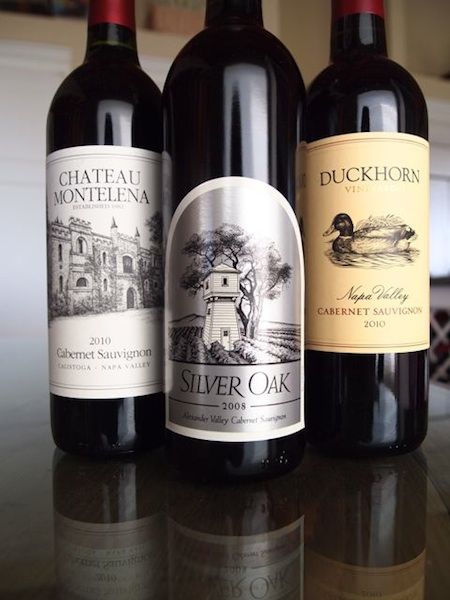 2. Shiraz or Syrah (pronounced as "See-rah" )
This has a long history of travelling from the Persian capital city of Shiraz to Rhone Valley of France and finally its new home in Australia in the second half 18th century. When Omar Khayyam said "Drink wine. This is life eternal. This is all that youth will give you" he must have been drinking Shiraz during his time in Persia.
Spice lovers, you have found something finally to pair with your Biriyani and Indian Curries. There can't be a better pair than Shiraz with Hyderabad Biriyani anywhere in the world.
Shiraz will be a best buy for someone who believes in no boundaries and is in a jolly mood always. For someone who is the soul of a party and has a sense of discovery throughout their life, this wine can be become their BFF.
Do you love poems? Don't forget to open a bottle of Australian Shiraz when you are planning to read or write some poems on 'life and love' next time. Enjoy this wine with Harry porter movies or with your Rock genre collection.
Even though Côtes du Rhône, France, produces one of the best blends of Shiraz along with Granche and Mourvèdre, the soil and climate of India is one the best suited for Shiraz grapes. SDU Reserve Shiraz is one of the Indian brands which has been constantly winning medals for its quality and exceptional ability to reflect the terrior of Nandi Valley, Bangalore.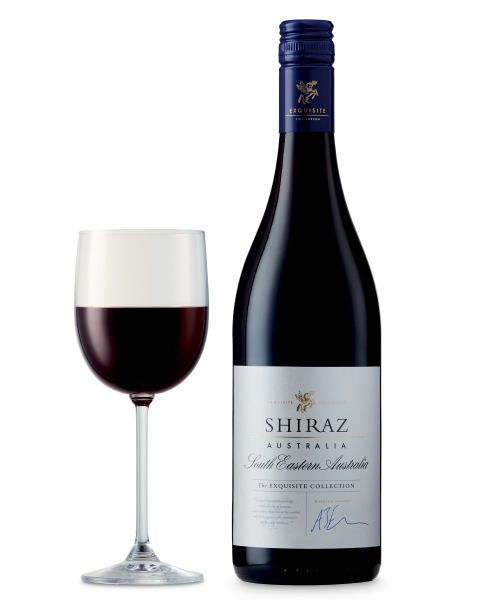 3. Merlot (Prounced as "mer loh")
Mostly with its, soft juicy red fruit and jammy characteristics, Merlot is in the secret collection of all the the wine connoisseurs who brag about their knowledge and ability of describing the most complex wines of the world. Because of it's  soft and simple characteristics Merlot is often mixed with Cabernet wines to bring down the complex nature of the latter wines.
For all the new comers in wine and people who believe that life is another name for simplicity, Merlot is the thing. Order this one on your date nights without any thoughts in any season of the year, merlot will never disappoint you.
Go on experimenting its pairing with foods including your desserts, appetizers but exclude pairing with heavy spicy foods, green leafy vegetables and fish.
With its wide appeal in all section of life I leave the pairing ideas to the consumers. Try Merlot anytime and anywhere with anything
Chateaux Petrus (Bordeaux France) is entirely a merlot wine and can be priced at $2000+ for a bottle. One of the favorites among Indian consumers is Big Banyan Merlot, priced at around Rs 600. Merlot is great for your cooking needs and for preparing wine sauces.
4. Pinot Noir (pronounced as "pee noh nwahr")
Often referred to as the holy grail of wine, Pinot Noir is the fashion statement for many wine lovers around the world. It is something like a butterfly with mesmerizing beauty and complexity. She is the Cleopatra of our modern world. She is sexy, she is elegant but she is not easy to understand and appreciate for everyone. She is the devils dancing partner and pain for most of the wine growers. She is highly sensitive and needs protection from people and nature.
Pinot Noir can be a great drink in a social gathering and great gift for any wine lover.
In aromas, Pinot Noir is like the combination what cabernet, Shiraz and merlot will make together.  Its pair works with huge variety food including pizza, pasta, sea food, medium cooked white meats and even mushrooms
Pair this wine when reading Robert Greene's 'The art of seduction' or when listing to your Jazz collection.
In her home Burgundy, France, she is used to produce the most expensive wines of the world. Pinot Noirs from Marlborough, Sonoma and Napa has always mesmerized wine lovers.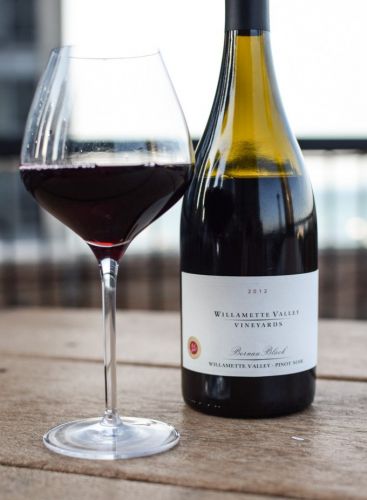 5. Zinfandel (pronounced as "Zin-fan-del")
This black grape is the reason for most of the rose wines in the world and now also a favorite as white wine among Americans. Zinfandel is a great summer and spring time drink but also criticized sometimes for its high alcohol levels. Because of its adaptable nature, wine makers and terrior can play a huge role in deciding the flavor profile of the final wine. Zinfandel is the Columbus of the Californian wine region and its history goes back to 1800's in this region.
Zinfandel makes a great gift for someone who is creative or artistic in Nature. If you enjoy Charlie Chaplin movies or the Mr. Bean series, Zinfandel should be in your cellar collection always.
Have Zinfandel Rose as an appetizer before lunch. But there are many variations available and so based on the sweetness amount in the wine we can also have it along with desserts made of red fruits like strawberries and palm or cherry etc.
As a reflection of the great American soil and culture, this wine is super enjoyable with country music collections and books like 'The Great Gatsby'.
In Indian soil Zinfandel has done exceptionally well and is also popular because of its crispiness compared to any other red wines. Sula Zinfandel Rose is one the highest selling wines in India and a great pair with cuisines of Kerala.
About the Author – Nebendu Saha is LEVEL 2 certified  on wine from "Wine and spirits Education Trust, London" (WSET, London). He is a MBA in Human Resources and Marketing from Bangalore University and has 3 + years of experience in wine trade of India.  He is a corporate Wine trainer with 100 hours + brand trainings for 4 Indian wine brands. You can follow and interact with Nabendu Saha on Plattershare as he conducts various Wine workshops or follow him on LinkedIn.
Team Plattershare thanks Nabendu for sharing his knowledge on Wine.