By now you understand the importance of baking at home and if you are still not convinced read 12-reasons-why-you-should-bake-bread-at-home. Your decision, a wise decision, to start baking will lead to a few questions in your mind like what ingredients should I have before I begin baking? What are the essential tools used in baking?
Do you know that more than 80% of people do not even try baking, thinking about the cost involved in baking tools and ingredients? Is the same thought running in your mind too?
Try looking around, in your kitchen and you should be able to find some basic equipment and tools, which you could use as a beginner. Don't get overwhelmed if you have seen big and expensive gadgets in the bakery workshop which you recently attended. For example, you may find a dough kneading stand mixture as an important tool. However, it is extremely important to analyze your situation before you decide what falls into your must-have list of essential baking equipment.
"Give ordinary people the right tools, and they will design and build the most extraordinary things" ~ Neil Gershenfeld
Will you bake commercially? Are you a die-hard baker or a hobby baker, generally baking during weekends? All these questions will help you decide the size and type of tools you need to buy for your baking journey.
Investing on tools is also dependent on your family size, or let's say the quantity of bake. For a big family, more members, you need to invest in higher-capacity equipment. But if you are a small family, investing on bigger tools might just be a waste of money. However, do not compromise on the quality of equipment. Typically, you will need all these tools every time you bake and you would want them to last longer. So, what are those essentials baking tools that are absolute must-have in your kitchen-bakery? Below is a list of 15 carefully selected must have essential baking tools for beginners to kick start your baking:
1. Oven 
Can you bake without an oven? Yes, there are a few recipes that you can do without an oven (There are traditional techniques of baking with sand on a stove as well. Click here to watch a video). Cookies without oven is a similar recipe where the cookies were baked in an Idli Maker! But for the majority of your baking, an Oven is inevitable and surely a must-have for an aspiring baker. Depending on the size of your family and the type of baking, select your oven. A 28L or 30L oven is good for a small size family of 3-4. But for bigger families, do not compromise on the size. Also, the larger ovens of 40L and above, come with the added feature of an inbuilt fan which ensures even baking. The results are going to be superior in such ovens. If you are thinking to place an order right away, check out one of the best ovens for beginners and even experienced bakers – it's a Morphy Richards stainless steel Oven Toaster Grill.
Available on Amazon India, Amazon US, UK, Canada
2. Measuring Cups and Spoons 
If you have followed the recipe accurately, you eliminate the chances of failure. For accuracy in measurements, believe in using correct measuring tools instead of assumptions. Most of the recipes that you will see online, will have measurements in cups and spoons.
You may think of not buying this tool and use a conversion table to convert cups into grams, however, it is a complicated process. For example, using a standard cup of 250ml, 1 cup of Butter is 225gms whereas 1 cup of honey will mean 340gm. Remember, dry and wet ingredients weigh different. Cups and spoons are excellent for measuring liquid ingredients.
Use measuring cups and spoons which have sturdy handles and clearly written measurements, go for steel ones over plastic as you would want it to be a one-time investment. You can pick these up from any baking shop or buy it online.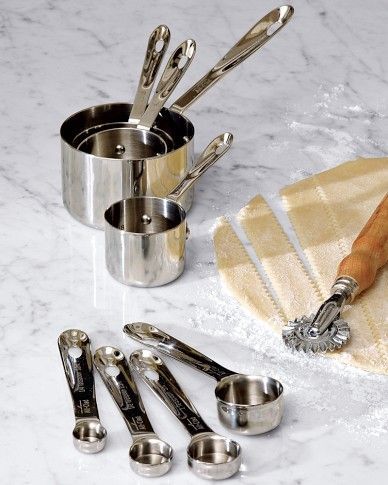 3. Spatula 
For stirring, mixing, scrapping or spreading; a spatula does wonders. A good-quality, thick and sturdy silicon spatula can make many things easy for you when it comes to baking. What you need to consider while selecting an ideal spatula for yourself is the size of the handle. An ideal size is between 9" to 12".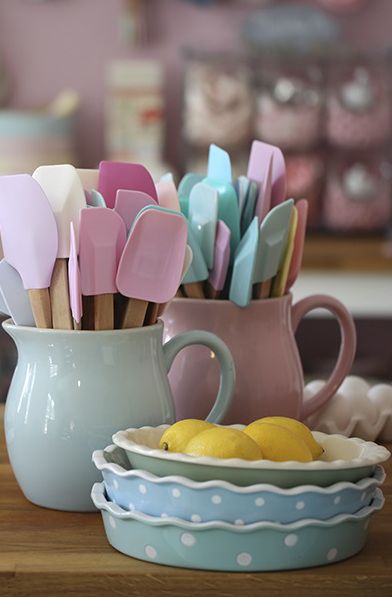 4. Brush 
Pastry brush or silicon brushes play a major role in baking. These help you in milk wash, Egg wash, Water wash and applying butter or oil without making a mess. You can use silicon brushes at any temperature and these are easy to maintain.
5. Whisk
You might, most likely, already have this in your kitchen. If you are a hobby baker and bake occasionally then use the regular whisker. But if you like to whisk cream for cakes etc., opting for an electric whisker might make more sense. Think of the speed and power that you get from an electric whisker.  It takes 15 minutes to whisk the cream with an electric whisker.
Available on Amazon India, Amazon US, UK, Canada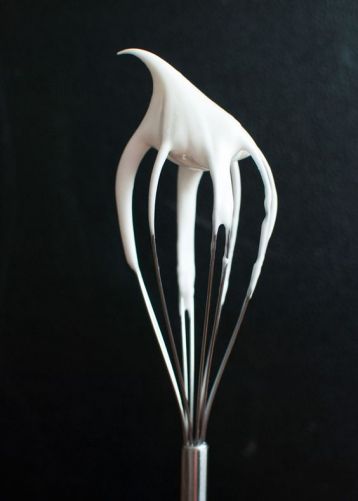 6. Sifter
You need to sift (sieve) your dry ingredients before using them. A sifter aerates the dry ingredients and helps to remove any kind of unwanted and uneven-sized particles. If you have been cooking chapatis at home, you will have a regular sifter in your home. If you plan to buy a new one, buying a baking sifter will make more sense.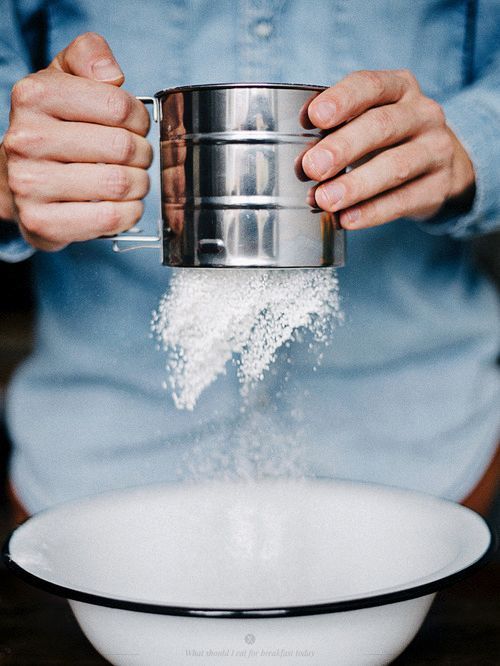 7. Rolling Pin
Indian kitchens are incomplete without a rolling pin. Your rolling pin should be able to fully cover the width of the dough or icing sheet. This is the only deciding factor in whether to buy a new rolling pin or not. Ideally, a rolling pin should be of about 18" to 24"
Available on Amazon India, Amazon US, UK, Canada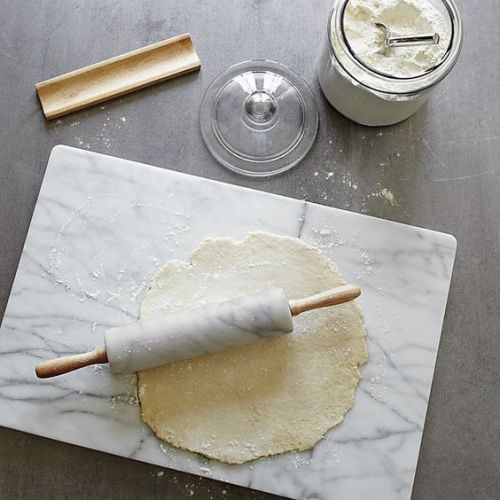 8. Mixing Bowls
These come in many shapes, sizes, colors and materials. It is advisable to use food-grade quality plastic/glass bowls. You will have many such bowls in your kitchen and might not need to buy a new one.
Available on Amazon India, Amazon US, UK, Canada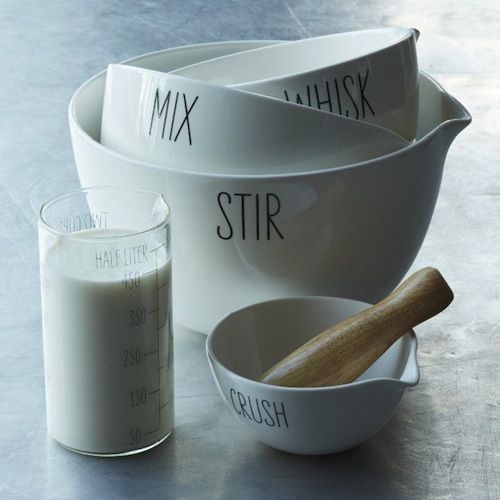 9. Palette Knife
It is a long, thin butter-knife like a tool with a rounded end. You need this for icing the cake, scraping, leveling ingredients or spreading ingredients evenly. If you are the one who likes to eat cake frosted with cream, a palette knife is a must have. If cakes are not your priority for baking, you can delay buying a palette knife.
Available on Amazon India, Amazon US, UK, Canada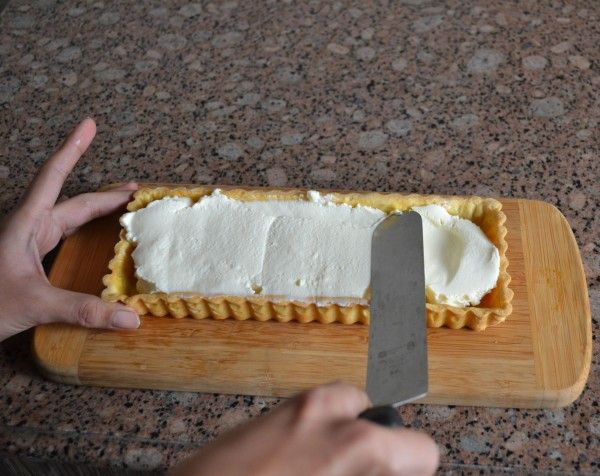 10. Baking Tray
To start with 1 or at the most 2 baking trays should be good. Use the heavy bottom trays. The heavy-duty trays ensure even distribution of temperature and hence even baking. The low-quality baking tray might make the crust of your baked item too hard.
Available on Amazon India, Amazon US, UK, Canada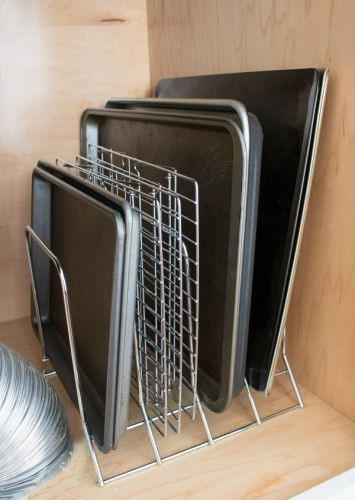 11. Baking Pan/Tins 
The baking pan or cake pans are available in many shapes and sizes. These are available in silicon, aluminum, glass and with non-stick coating. Just like the baking trays, it is always advisable to use heavy duty pans. Selecting the right size of the pan while following any recipe is crucial. Otherwise, you need to adjust the baking time and temperature which is a complex process. To begin with buy one circular, one square, and one rectangular shaped pan. Later, based upon your requirements, keep on adding.
Available on Amazon India, Amazon US, UK, Canada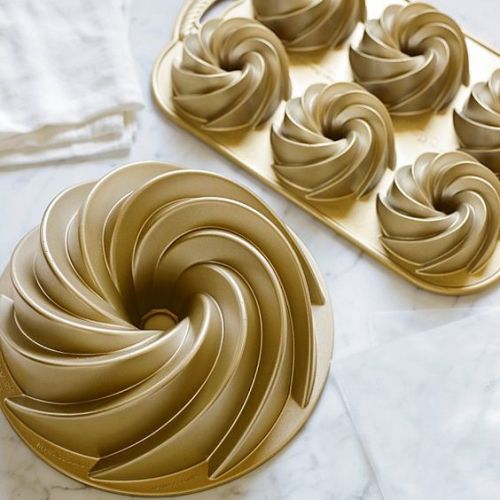 12. Cooling Racks
Almost every recipe demands to cool the baked goodies as soon as they are out of the oven on a wired rack. You might have one or two available if you have been grilling in your microwave. Whether you pre-own a cooling rack or not, you cannot live without this tool. If you don't allow your baked goodies to cool down on a wired rack, your baked items are likely to become soggy.
Available on Amazon India, Amazon US, UK, Canada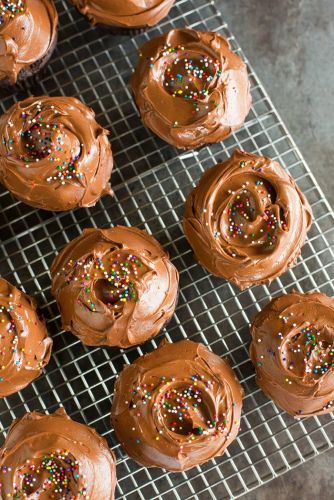 13. Parchment Paper
It prevents your baked goodies sticking to the walls or bottom of the pan. It helps in de-moulding the baked item easily, without spoiling the shape. As an alternative, you can grease the tin and tray with oil or butter and bake. However, it's not a full proof method. Using Parchment paper over greasing is always preferred as it avoids additional oil going into your baked item.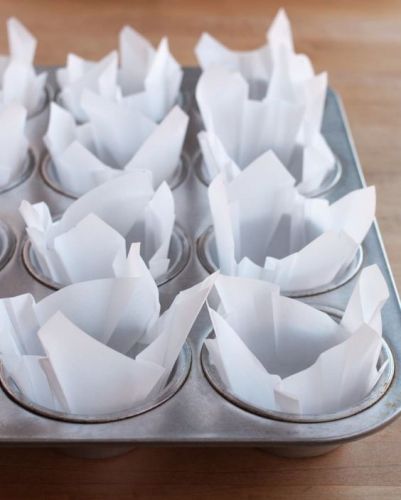 14. Oven Thermometer 
Every oven behaves differently. It is very important to know your oven capabilities and limitations. The inaccurate temperature will either over bake or under bake your baked goodies. You would not prefer to lose your precious ingredients, efforts, and time invested. An oven thermometer can save you from a lot of such problems.
15. Serrated Knife: After you have baked your
After you have baked your bread you need to cut them in slices. Of course, a number of efforts you have invested in getting the perfect bake, you don't want to ruin them by using a wrong knife and get crumbs of the bread. Serrated knife of bread knife is required to get clean slices of bread. This is also required when you need to slice the cake for layering purposes.
All of these tools, except the oven, do not cost a lot. A few of these, you will already have, so might not need to buy. The oven is the only, slightly expensive tool, that you will have to invest on and even the oven will most likely be a one-time investment unless you plan to switch to commercial baking. Do you think investing in an Oven is expensive compared to compromising on health?
Do leave a comment in the comments section below if you think we have missed any must-have equipment that you found extremely useful in your baking journey. Also, if you have any other questions on baking, do feel free to ask and our in-house baking experts will be very happy to answer them.
About the Author: Sonia, the founder of Sonlicious, is known for her experimental healthy baking recipes on YouTube channel and her own food blog. She enjoys developing recipes, food writing, reviewing products and restaurants, and has recently started writing recipe books. She is on her mission of transforming Home Makers into Home Bakers and achieves this through her Healthy Baking Workshops. She also loves featuring renowned influencers in the food world on her blog. You can follow her on: Facebook Page, Facebook Group, Twitter, Google+, Pinterest, Instagram, YouTube, LinkedIn, Blog