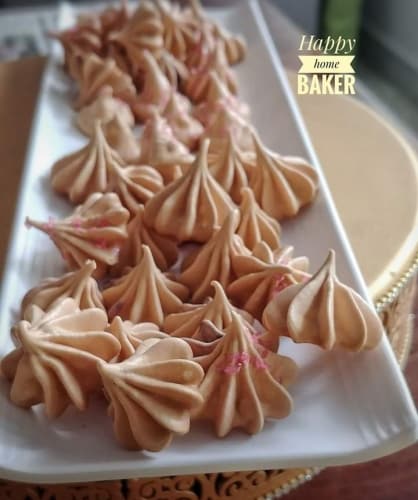 Melt In Your Mouth, Featherlight, Delicate Meringues
25 March, 2018
Melt in your mouth, Featherlight, delicate Meringue kisses for the little ones! Its an absolute delight to watch kiddos gobble these 💕
Ingredients
2

medium egg whites

125

gms fine castor sugar

Real vanilla essence
Instructions
Seperate whites from yellow and beat the whites until stoff peaks.

Slowly add in the sugar and vanilla until it stabilizes.

Preheat oven for 10 min at 100deg

Line a tray with parchmwnt paper and pipe 20 big meringues or 40 small. Baby meringues.

Bake for 90 min on low heat till the meringues are done and comes off the paper without sticking

Store in an airtight jar! Enjoy!
Notes
Let the meringues cool in the oven with the oven foor open!
May get stickt if left outside and if the weather is humid.
Store in airtight jars!