If you ever tried to purchase or upgrade your kitchenware, you must have realized that it is not as easy as it seems. The variety of kitchen accessories available are tremendous and each kitchen item claims to make your life easier. Your favourite chefs, your kitchen accessory magazines & various brands, each recommend their own set of kitchen accessories and it gets confusing to choose the one best suitable for you.
Especially for those who are new to all the kitchenware, it gets overwhelming to choose the necessary ones and they end up picking up the wrong kitchen accessories. To avoid you to go through these kinds of situations we have compiled a list of necessary kitchen accessories as recommended by professional chefs. The kitchen appliances mentioned here are tested and recommended to purchase a minimalist, high-quality kitchen accessories as easy as possible.
When you start your cooking journey, it is impossible to understand what kind of recipes you will end up making and what kitchen tools you need for your first kitchen. It is only after you navigate and experiment with different kitchen accessories you get an idea of what works for you and what doesn't.
We have compiled a list into general categories which usually one think while buying kitchen accessories.
Preparation Kitchen tools
Cookware and Bakeware
Cooking tools and kitchen utensils
Kitchen appliances
Let's see the best and versatile kitchen accessories you should definitely have in your kitchen workspace:
Preparation Kitchen Tools:
1. Chef's Knives
You can skip buying a whole set (the one which usually comes in a wooden box) and instead invest in a few essentials. It is only after you use a chef's knives that you realize the difference between the regular knives and chef's knives. You won't believe how much sharper, heavier & easier it is to cut and chop with a quality knife. Especially for a beginner, chopping vegetables seems like a very tedious and time-consuming task.
Investing in this high-quality kitchen accessory will save you a lot of frustrations. Since you are investing in a high-quality knife these chef's knives will serve you for years to come.
2. Cutting Board
One of the basic kitchen accessory you will need in your kitchen workspace. Cutting board is used in almost every activity you do in the kitchen and hence it is recommended to use quality and a practical cutting board. I recommend you use a plastic cutting board wince they are more durable and are easy to clean.
The reason why I mentioned the word practical because some people use their marble kitchen slab as a cutting board. This will only dull the sharp edges of your knives and makes it difficult to chop. Wooden cutting boards are more susceptible to bacteria while plastic can easily resist such microbial activities.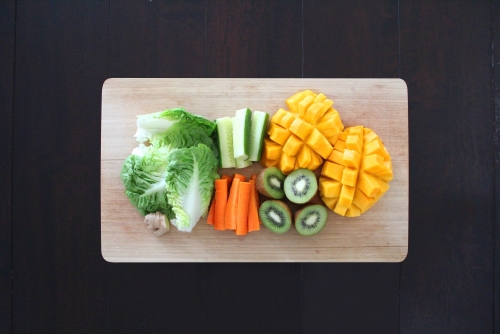 3. Measuring Spoons
If you are fond of preparing intricate recipes, you know how important it is to measure everything up to its last detail. Measuring spoons are used to precisely measure the amount of solid or liquid ingredients before using it in your recipe. Many people tend to use normal spoons even and generally make assumptions when it comes to measuring the cooking ingredients.
But anyone who takes their cooking seriously or wishes to learn the basics right should always use measuring spoons while dealing with ingredients. The measuring spoons you choose must be of good quality and you need to make sure that they are marked correctly to measure the necessary items.
4. Measuring Cups
Similar to measuring spoons, measuring cups help you measure the cooking ingredients. You may think that there is no need to have specially designed measuring cups until you cook for an event where you need to cook food for a large number of people.
Professional Chefs recommend this accessory since it is always important that you measure your ingredients correct up to its last detail. Measuring cups eliminates the small frustrations that come with using regular cups. This kitchen accessory will help you take a step forward towards a more professional way of cooking.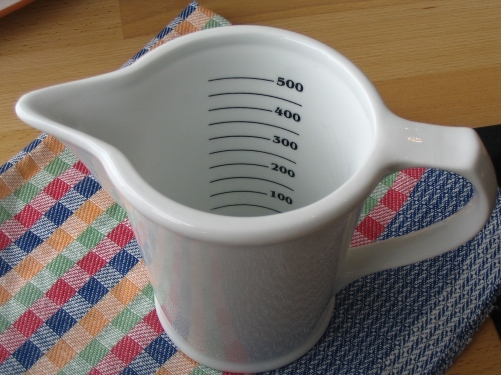 5. Vegetable Peeler
Peeling a vegetable is one of the first few things taught in a cooking class. Beginners always have trouble when it comes to peel vegetable and thus many people even abandon their attempts. But having a sharp and handy vegetable peeler could really speed up the process. It is how you do these little things is what distinguish you from a beginner and a professional.
Since peeling is a time-consuming process, chefs always recommend having a vegetable peeler whether you want to peel a potato, carrot or any other vegetable. Always choose a simple vegetable peeler and avoid those multi-tasking peelers even though they look appealing.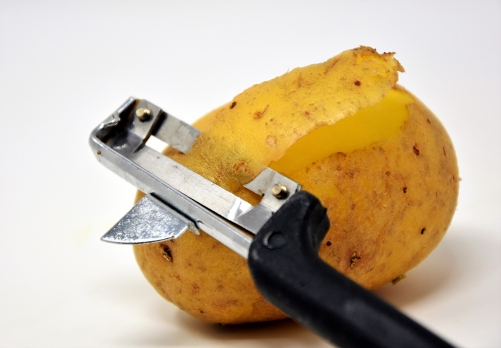 6. Knife Sharpener
As mentioned above, a knife is an important kitchen accessory required in almost every cooking process. A dull knife can hamper your preparation time table and also your mood to cook. The best way to increase the longevity of a kitchen knife is to have a personal kitchen sharpener.
The usage of a knife is always dependant on individual needs and menu. While there are many professionals who have mastered the art of sharpening a knife, it is difficult for a beginner to acquire that skill. With a simple knife sharpener, even a beginner can easily polish and sharpen their dull knives. It is one of those gadgets where you stand on a counter, slide the knife and get the job done.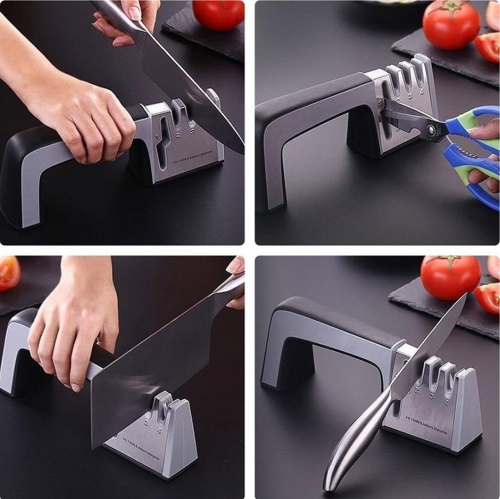 Cookware and Bakeware:
7. Iron Skillet
Cast iron skillet has been in the world kitchens for more than 2000 years. The modern kitchen accessory is made from heavy cast iron and is pre-seasoned ( to avoid sticking of food) with impressive heat retention abilities these skillets are favoured for use on both the stovetop and oven alike.
You should always use a high-quality skillet as a low-quality skillet has the tendency to impart its qualities and contaminate the food when exposed to high temperature. Since iron skillets are durable it is always recommended to purchase a durable one.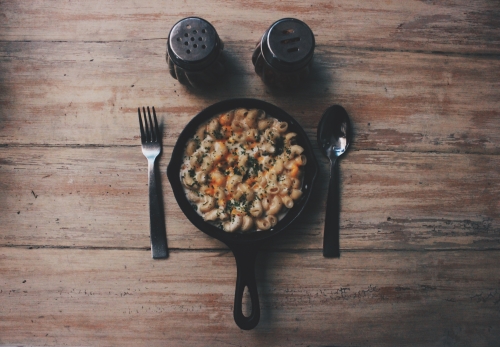 8. Grill Pans
Who doesn't love a barbecue? But not everybody has one. Grill pans have become popular in recent years, especially for those who don't have a barbecue but still want those grill marks on their food.
Especially for summer food like burger, meatballs, salmon or marinated vegetables, the grill pan is a must. They give tantalizing grill lines on your food and the best part is you can do it in the comfort of your kitchen. No large space required, no charcoal, no propane or intense cleaning required. All you need is a stove top element and a grill pan to get started.
9. Stockpot
A stock pot is a large vessel used in almost every kitchen. This kitchen accessory is ideal for homemade broth or large portions of soups or dals. Since many people don't make their own broth not many people recommend this kitchen item. But if you are on the way of becoming a good chef we recommend you to keep this in your kitchen.
An event may come uninvited where you need to prepare a large portion of soup, which becomes tedious when cooked with small pots. With very high-quality construction, materials, and reasonable prices. You can't go wrong with this stockpot.
Cooking tools and kitchen utensils:
10. Rubber Spatula
A spatula is a small cooking implement with a wide, flat, flexible blade that is used for mixing, spreading, and turning. Resisting heat is the only thing you should look when choosing a spatula. Rubber has good heat resistant properties and is durable than a wooden spatula. Many people think that spatula can be improved upon, but they are wrong.
Especially if you are cooking something sticky, having a good spatula ensures that you get the end product in the desired condition. Using this kitchen accessory forms the basis of your cooking journey and hence it is always recommended to get a scientifically designed spatula.
11. Ladle
A ladle is essentially a very large, long-handled spoon. It is used for serving liquid dishes like soups, stews, or sauces. Having a high-quality ladle ensures that you won't spill any of the food items while serving. Cleanliness and easiness are two important things you should consider while cooking.
Select a scientifically designed ladle instead of choosing a random one. A good quality ladle is built with a unique combination of stainless steel and silicone. The ladle doesn't melt even if you leave it in a heating pot.
12. Oven Mitts
Many people consider themselves a master at handling things, but a professional always knows the danger of not being cautious, especially when dealing with hot objects. Oven mitts are used to protect your hands while transferring hot food or utensils to and from the oven. You no longer need to wrap your hand in a towel or a cloth to protect your hand and also you can carry the hot pan without spilling any food item.
Always look for a good heat resistant oven which feels comfortable in your hand. You don't want an uncomfortable oven mitt while handling extremely hot food. The oven mitts must be easy to clean and should also look a bit stylish.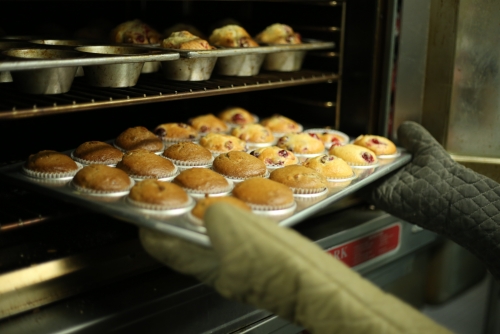 13. Tongs
For easily flipping meats and vegetables, a good pair of tongs that can handle all kinds of different sized foods is a must. It's important for them to have silicone tips to prevent scratching and a high degree of heat-resistance so they don't melt away after frequent use.
Always choose a robust design which can help you easily pick up any item with just one hand. Also, select a tong which is a bad conductor of heat.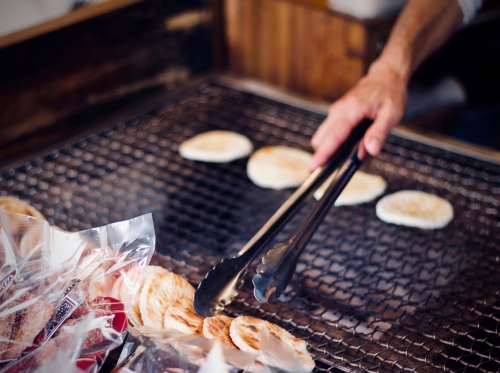 Kitchen appliances :
14. Immersion Blender
An immersion blender or a stick blender is used to blend food items for making smoothies, fruit juices, milkshakes etc. An immersion blender is a very handy and inexpensive kitchen appliance used by many people to directly churn their food items in the food container itself. It doesn't take up much place and it comes with a variety of useful attachments that are all ergonomic, high quality, and very easy to clean. They turn your immersion blender into an extremely versatile tool.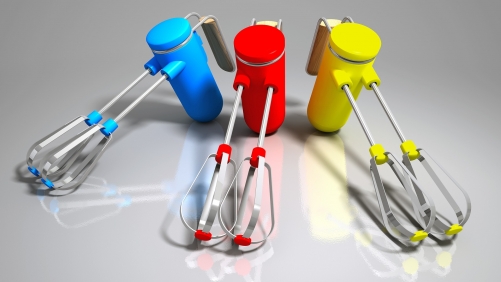 15. Blender
If you are a fan of making smoothies, milkshakes, soups in large quantity you will definitely need a much stronger kitchen appliance than a stick blender. There are stylish blenders available in the market which are powerful and pulverize almost any food item. The great thing is that it is available in so many sizes and power capabilities that you can pick it according to your blending needs.
16. Pressure Cooker
A pressure cooker can be a chef's best friend when they are running out of time. Learning how to use a pressure cooker is also intimidating but once you get the trick it is the most useful kitchen appliances which you probably end up using daily.
The modern designs of pressure cooker help you easily regulate the pressure, steam and temperature conditions. It is a real time saver, it takes approximately 20 to 25 minutes to cook a pot of rice (with less energy input) which otherwise would have taken more than an hour.
Conclusion
Choosing the right kitchen appliance will always going to be a tedious task. As you start your cooking journey, you will start getting a good grasp of what actually suits your comfort zone and financial limit. Whether you are a beginner or a professional, the aim of kitchen accessories is to either make your life easy or to protect you from any accidental damages. Before you buy any kitchen tool or appliance, you need to have a thorough understanding of what this particular kitchen accessory is used for, to avoid making any money wasting mistakes.