Bournvita Banana Milk Shake
Recipe Taste
Not Specified
Yield / Serves
2 Servings
A delicious quick energy drink!!!
Bournvita banana milk shake is a perfect blend of a energy drink.
Remove the banana skin & slice the banana.
Fill the mixer/juicer with sliced bananas + sugar + milk + bournvita.
Blend all the juice ingredients with high speed for a minute or two.
Pour it in a tall glass & garnish it with a chopped almonds,pistachios.
Serve chilled. Kids sure loves this tasty banana milk shake.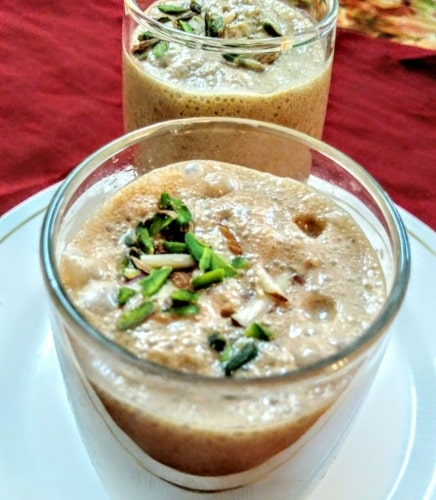 How useful was this post?
Click on a star to rate it!
Rated 4 based on 1 votes
Be the first to rate this post.