Traveling is all about adventure and education, and tasting different foods is a great way to enhance your taste buds and broaden your horizons.  
Whether you're on the streets of India relishing some tandoori dishes or are in Italy with chefs running behind you to make you taste their latest creations, every interaction with these amazing dishes will be an amazing experience. 
Are you confused about where you should consider having your next meal? We have selected a few foreign dishes for you to savor. They're all significant and iconic in their own cultures—and they're all delicious. 
Vietnam Spring Rolls
Spring rolls are prominent in Asian cuisine, including Vietnam. Nem nuong cuon is a traditional spring roll meal that consists of grilled pork sausage that is wrapped in rice paper along with some vegetables like lettuce, cucumber, etc. served with a unique sauce. 
Goi Cuon, a similar dish to the Vietnamese spring roll, uses the same fundamental components as goi cuon but it uses shrimp instead of pork. They are available at food carts and in almost every part of the country. 
Balkan States, Cevapcici
Although Croatia, Bosnia & Herzegovina, Serbia, as well as Montenegro have a tumultuous history, cevapcici is quite famous in all these countries. The type of meat used in the recipe varies depending on where you are in the Balkan—usually pig, lamb, beef, or a mix of the three.  
Five to ten finger-sized sausage pieces are frequently offered with home-baked bread used to construct sandwiches. Cevapcici is grilled, boiled, or fried after preparing onions and garlic. 
Uruguay, Gnocchi
You've probably not heard about Dia de Noquis, or Gnocchi Day unless you have visited Uruguay on the 29th of any month. The tradition of eating gnocchi on the 29th is quite straightforward. 
With a shortage of money towards the end of the month, this mixture of egg, flour, and potatoes turns out to be a savior. It makes for a cost-effective recipe. A majority of these restaurants promote their gnocchi dishes, and one of the most popular is the original dish. 
Don't forget to place some money on your plate while eating. Doing so, according to custom, assures amazing luck on your side and wealth for the next month.
Meze, the Middle Eastern, and the Mediterranean
Can't decide what to get from the menu? Meze should be ordered. It's the equivalent of Spanish tapas in this region of the world.
Meze may contain a variety of local foods such as labneh, baba ganoush, muhammara, and tabbouleh, depending on where you go. 
This is the place to go if you don't want to make a selection on the menu and simply want to enjoy the social element of sharing a range of small meals. 
French Canada's Poutine
 This classic Quebecois cuisine consists of French fries, cheese curds, and brown gravy. Because of its labor class's origins, celebrities and public leaders disguised their love of poutine in the not-too-distant past. However, its popularity is growing, and chefs add meat, along with some caramelized onions, and other modifications to this famous, gluttonous meal. 
While you might believe you've seen fries and brown gravy before—I'm looking at you, New Jersey with its disco fries—you haven't tasted poutine until you've had those fries. What do you mean, squeaky? If the curds make a squeaky noise as you eat them, it's a solid indicator that they are fresh curds available. 
Chile, Completo
Chile is one of the world's leading avocado growers. Its natural barriers, including the Pacific Ocean on the western end, the Andes on the eastern end, and the Atacama Desert on the northern end help protect sensitive avocado plants from pests and disease. 
Order a meal to enjoy a Chilean avocado staple. It's a double-sized hot dog with a garnish of avocado, tomatoes, and mayonnaise. If that's not your thing, don't worry; avocados are essential to the diet of Chile, and there are several ways to include avocado into each meal.
Vegetarian Barbeque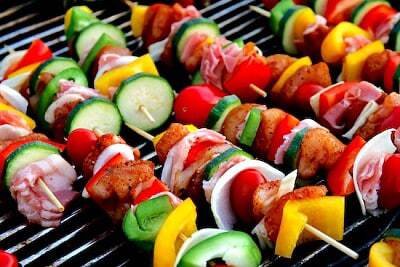 Image Credit – jspuzzles.com
Now there is no need to worry about barbecues as a vegetarian. There are varieties of delicious vegan barbeque recipes that combine the entire pack of flavor, amazing texture, and crowd-pleasers. Some mouthwatering vegan recipes will satisfy everyone at the table. 
Starting from the traditional barbeque sides, you can try these delicious veggie skewers, grilled corn, and roasted potatoes if you want something light. Now coming to some fantastic soul-satisfying barbeques that are BBQ Courgette with Salsa Verde. It has a zucchini grilled taste with a nice char mark topped with white beans and served with homemade salsa verde. Vegans must have this dish on their food list.
Vegan Pizza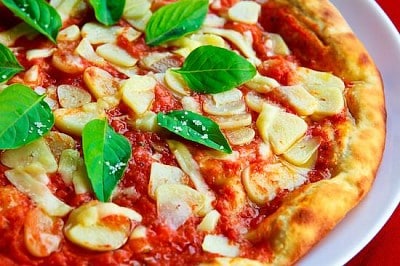 Image Credit – jspuzzles.com
Pizzas are something that we have at least once every week. Life is unpredictable and every bite of pizza makes us think of a little more fun with life. Vegan pizza does not end at one variety. It has several delicious toppings to choose from. Vegan pizza satisfies your pizza craving.
The most amazing one is veggie pizza with toppings including pepper, olives, spinach, tomato, garlic, mushroom, onions, etc. If you want something yummy to avoid your boring days without cheating with your vegan diet, then you must try vegan pizza with your favorite topping.
Doughnut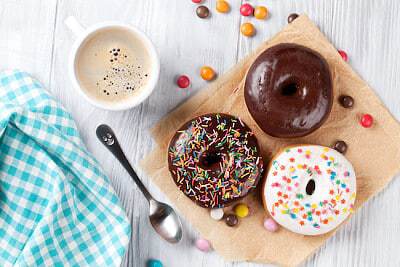 Image Credit – jspuzzles.com
Want something sweet and delicious? Then you can go with a classical sweet goodie that has long been enjoyed in different versions across all the corners of the world, Donut. If you are also a chocolate lover you can fully enjoy this fluffy and baked donut covered in a thick chocolate glaze and lots of sprinkles. 
Want more donut options? The option you must try is this traditional yeasted donut called caramel donut with brown sugar icing and biscoff donuts. These are some popular categories of donuts that you should not skip.
We hope that this guide helped you understand the dishes that are a must-have when you travel across the world. Make sure to relish them the next time you pay a visit to these countries.