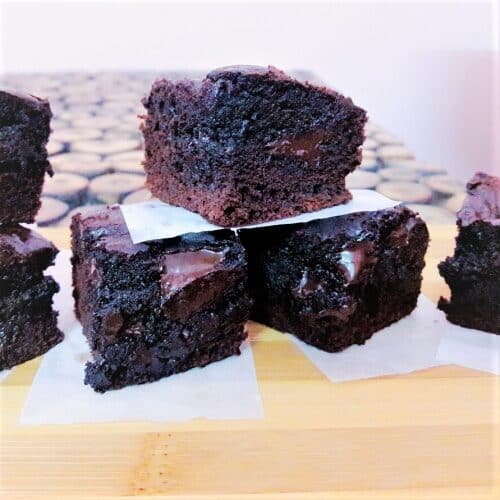 Chocolate Chunk Brownie
2 August, 2017
A Blissful indulgence. These Chocolate Chunk brownies are gooey and demand your attention when you want to sinfully indulge in festive or any special occasion mood. Usually, brownies have walnuts and chocolate chips to give the crunchy texture but adding full chunks of chocolate straight from the chocolate brick gives a crunchy, chewy and melt-in mouth and experience. Be it kids party or friends get-together, chocolate chunk brownies would steal the show when served.
Ingredients
All purpose flour 1 cup

Cocoa powder 3/4 cup

Granulated Sugar 1 cup

Eggs 3

Melted butter 1/2 cup

Vanilla extract 1 tsp

Dark chocolate chunks 1 cup
Notes
You can add 1/2 cup of plain granulated sugar and 1/2 cup of brown sugar.
Adding brown sugar will taste more good.
About the Author: This Recipe has been shared by Prabhleen Kaur, who loves to cook in her kitchen and make good food and makes food look good. A Punjabi by heart, who loves spicy food and her aim is to be a Pastry Chef. We, thank Prabhleen for sharing this recipe with us.