Is going to a culinary school worth? This is always a question which most of the aspiring culinary professionals think when they stand at the crossroad of making a career choice in the hospitality industry. If questions like what is a culinary school, which culinary institute to join and is it really worth to join a culinary institute are haunting you and you are searching for the answers from the industry expert, look no further. Plattershare asked our expert chef and recipe contest judge Chef Reetu Uday Kugaji about her views on the subject.
And why you should listen to what she has to say? Because she has 20 years of extensive experience as the Program Head of Culinary Arts Queen Margaret University, Edinburgh. ITM- Institute of Hotel Management, Navi Mumbai, and mentors the budding chefs.
She has cooked for many dignitaries like "The God of Cricket" Sachin Tendulkar to delectable and to Former Hon. President of India Her Excellency Smt. Pratibha Tai Patil, "and various other dignitaries and eminent personalities.
This is what she has to say about culinary schools and their worth, let's first understand what is a culinary school?
What is a Culinary School?
An institution that is devoted and instills education which includes both arts and science of cooking.
There are mainly two types of culinary schools –
Advanced Culinary Schools– These culinary schools offer training the trainer type of courses e.g. professional chefs further enhance and polish their skills as per the recent trends in the food production.
Complete Culinary Schools – These aim to impart the complete knowledge both practical and theoretical, starting from basics of cooking to the International cuisines for amateur enthusiastic. Training sessions, workshops, seminars are conducted by eminent chefs in the hospitality industry to prepare the budding chefs of tomorrow.
One must know the hardships of the entire journey.
Before the student actually takes admission in a culinary school, he/she is given due counseling in the school, so that the student becomes well-versed with the facts of culinary course and one needs to be passionate enough to become a successful chef in this cut-throat competition. You'd better get ready to work 15-hours a day.
If you want to be a professional chef then going to a culinary school is a must.
Let's ask…..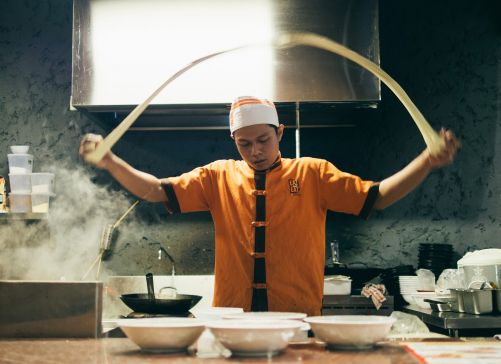 Is going to a culinary school worth it? And should I go to a culinary school?
And Chef Reetu's answer is absolutely a BIG FAT "YES"
It is indeed a prerequisite to becoming a Chef. There is no question as it's the way to learn the basics for the budding chefs of tomorrow  If you decide you want to go that route, you should definitely go to an excellent Culinary school.
Education is valuable. Chef Reetu believes in the saying "Only a Great Teacher can mold a Great Student. So one needs a mentor. As mentors and educators, help the budding professionals to prepare them for life. A chef's teaching in a culinary school play a vital role in being the source of great positivity in the lives of students. A culinary school not only educates but trains the students to be of a higher caliber not only to survive in the industry but to be different.
"Dare to Be Different" "In order to be irreplaceable, one must always be different."  ~ Coco 
Students are sent for vocational training to five-star hotel kitchens so that they can get a knack and a factual picture of what it is to work in a professional food production department. What is expected of them, how they can be prepared to be a professional chef.
Culinary school can be a right choice if you are ready to work hard to the best of your capabilities. "If you're looking for a shortcut to success, there is no such shortcut".
What do you learn in culinary school?
Learning is a continuous process till one lives. But let's concentrate on the question "what will I learn in a Culinary School"?
Of course, this goes without saying CULINARY – Cooking from Basics to Quantity / Volume Cooking to the International Cuisines. Techniques and methods of cooking.
Besides cooking you will also learn –
Food Plating and styling
Conceptual skills
Management skills
Sourcing and purchasing
History of Cuisines / Food
Nutrition and Food Science
Hospitality
Confidence
Creativity and innovations – Prepare a dish with what's available.
Lots and Lots of Patience
Teamwork 
Once you are convinced, paying the tuition fee for a culinary school can be challenging for most of us but that doesn't mean that you stop dreaming because you can afford. As you can get an entry in a lot of culinary schools absolutely free of cost. Do you want to know how – Check out yourself?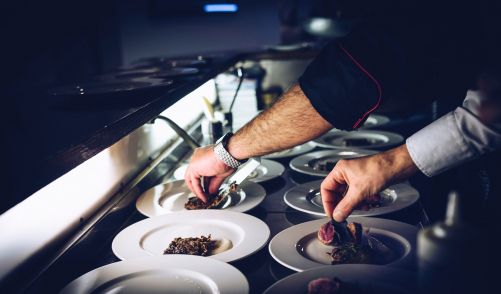 How to go to culinary school for free?
Culinary scholarships are almost similar to other scholarships, in that they award funds to good all-around students or students who show particular promise in the culinary arts.  Numerous public and private institutions offer scholarships for students seeking to advance their educational careers in the culinary arts fields. Scholarships for culinary students may be full or partial, domestic or international.Overall academic performance of the student matters a lot.
So go for it, Culinary school is waiting for you if you want to be a successful Chef. Education, Dedication and Immense Passion for cooking and for being a Chef is a PLUS.