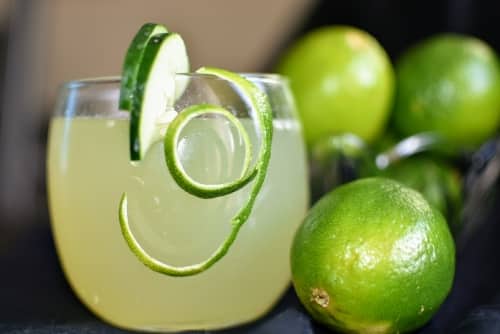 Cucumber Honey Limeade
7 April, 2017
Cucumber Honey Limeade is a cool thirst quencher and refreshing drink. Lemon and cucumber is easily available in pantry and it is very easy to make also. In my believe lemonade is the most wanted drinks in summer when you want to refresh yourself, here I made lemonade with some cucumber juice and honey. Cucumber, lemon and honey water also detoxified our body. Cucumber itself has lots of water and honey is energy booster. Cucumber honey limeade is just the mixture of it, refreshing, cool and energetic.
Ingredients
Instructions
Peel a cucumber and cut into small pieces. In a blender blend cucumber, strain in a strainer and make juice.

In a mixing jar add honey , lemon juice, salt, cucumber juice and water. Mix it well. Pour in a serving glass living 1/4 space for club soda. Fill with chill club soda and add ice cube. Cucumber Lemonade is ready to enjoy.
Notes
Place serving glass in freezer before serving