Food photography is all about showcasing your creativity by clicking a picture of your favorite food item which will make your followers instantly salivate just at the mere sight of the picture. But your photography skills can make or break the value of your creativity and can be the difference between your stature as a social media influencer versus a regular foodie, and hence taking visually compelling snaps becomes all the more important.
Before delving deep into this subject of food photography, let us have some insight into and why photography is important for you as a food blogger or even a home chef. You never know, the pictures which you click might help you to earn dollars because they are so intriguing.
"The good news is you don't really need to buy a DSLR for clicking eye-catching food pictures!"
Even by learning various minute tricks and by honing certain key skills, you can click awesome pictures through your very own smartphone and trust us these skills are not rocket-science. Read on to know what needs to be done so as to surpass the barrier which stands between your food photography and your clicks earning both popularity as well as some money.
What is Stock Photography?
Stock Photography aims at providing stocks of images – diverse in quality, subject and rate so that anyone can use those pictures after adhering to the license agreements. The stock photo industry traces its roots to the early 1920s when one of the first stock photo libraries was founded by H Armstrong Roberts.
In a nutshell, Stock Photography serves as a platform where photographers get paid for their clicks by the hosting company which in turn procures money from the customers who are in need of such photographs.
You must have been amazed by the diversified collection of ShutterStock and Getty images which are nothing but stock photography companies. They have a collection of photographs which are generally royalty-free and as such authorize the users to use the photographs wherever they want.
What are royalty-free photos?
Royalty-free means that if you wish to use any photograph from stock companies, you will have to pay a fee which would entitle you to use that photograph whenever and wherever you want without having to pay for the photograph each time you use it. In other words, you will have to pay a one-time fee for accessing that photo without any copyright infringements. The cost of a stock photograph may vary from a few cents to thousands of dollars.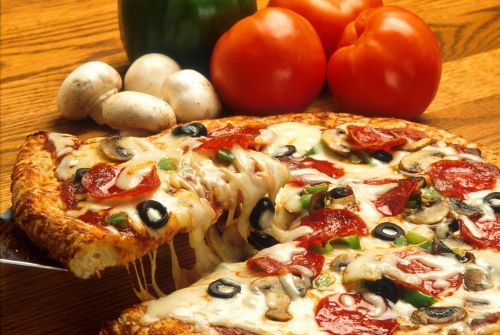 How to take great food pictures using your smartphone camera?
One of the interesting aspects about food dishes is that we first perceive by our sight and smell and then followed by the taste. Since, the only way we can convey online how good a food or recipe is through a photo, hence the first impression of any dish which guides our decision to consume a dish or not becomes key. Below are a few tips that will help you in taking professional like photos with your smartphone.
Take photos in natural light
Natural light always gives a healthier and a fresh feel to your photographs and as such it is always preferred to click a pic under natural light as opposed to an ordinary camera flash. Though smartphone cameras are equipped with flashes, they cannot match the fresh look of the dish which only natural light can bring out. Several types of diffusers (which control light intensity), reflectors (which control shape of light) and flags (which can block light over one or more objects) can go a long way to enhance the effect of the photograph taken under natural light. Read some tips on using flags here.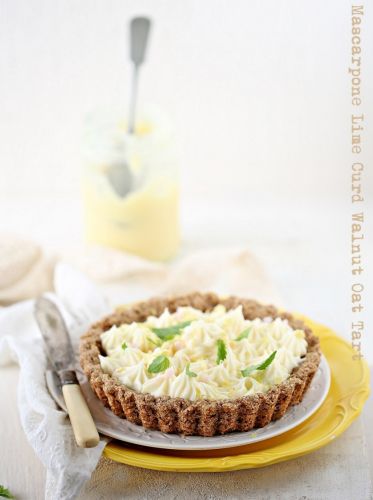 Try to focus on minor details
More often than not we try to take a large snapshot of our food creation and thereby often miss out on small details. Since our eyes stop on whatever seems unique, it is always advisable to click a pic which reveals most of the minute details in our dish in order to seek the viewer's attention.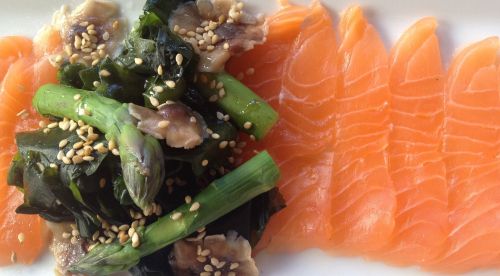 Look for repetitive and symmetrical patterns
Repetitive and symmetrical patterns are extremely soothing to our senses and therefore our eyes tend to focus naturally on such symmetrical or repetitive photographs. So, next time you are about to take a food photograph, keep in mind to arrange stuff in geometric, congruent or symmetric forms to enhance its effect.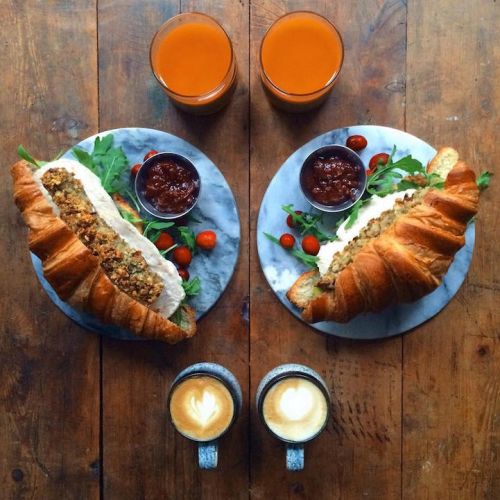 Prefer a neutral background while allowing for some 'breathing space'
A neutral background makes your dish stand out from the paraphernalia. Unlike patterned or colored backgrounds wherein our dish may get lost under the background influence, black or white backgrounds bring out our food creation to the fore by providing some room and breathing space.
Angle is important
Have you ever wondered why even simple food photographs appear to be so appealing! It is mostly because of the angle at which they are photographed. Picture angle can have a charismatic effect on any photograph and in case of food photography it becomes all the more important because appropriate angle can create a glistening effect while allowing for much more focus on subtleties.

Use of leading 'lines' and 'gridlines'
Gridline is a smartphone feature which forms a grid-like pattern on the screen and it advisable to place 'elements of the photographed' food item which you want to seek viewer's maximum attention along intersections and lines. By doing this the photograph becomes more naturally interactive and much more pronounced. On the other hand, leading lines are those lines which are used to direct viewer's attention in one direction, like staircase patterns, railway tracks etc. Thus an appropriate juxtaposition of gridlines and leading lines can go a long way in creating a lively food photograph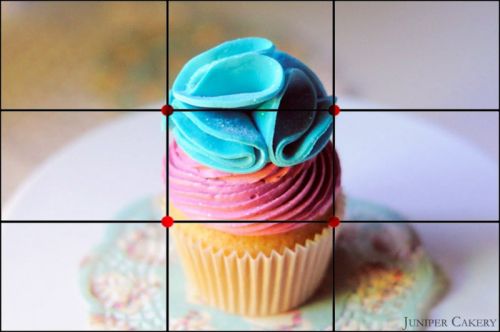 Use editors and external lenses
Just like we edit our photographs before posting them anywhere on social media, it is a good idea to edit food photographs before posting them. With a variety of image-editors available for editing photographs, the best are those which create a contrasting effect while sharpening our photograph. External lenses are add-on lenses which can be attached on top of our smartphone lenses to create fancy food photographs. External lenses vary from fish-eye to wide-eye which provide new aspects to any food photograph and thus enriches them with uniqueness.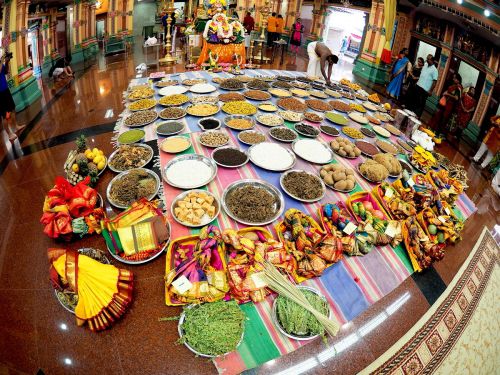 Try to establish a 'human connection'
Have you heard about "Affinity Bias"? Affinity bias is a phenomenon because of which we tend to like others who are similar to us in habits, discourse etc. Likewise, if we are able to provide our dish with some human emotions like a smiling face or any other human reaction, it certainly will be a lot more visually appealing.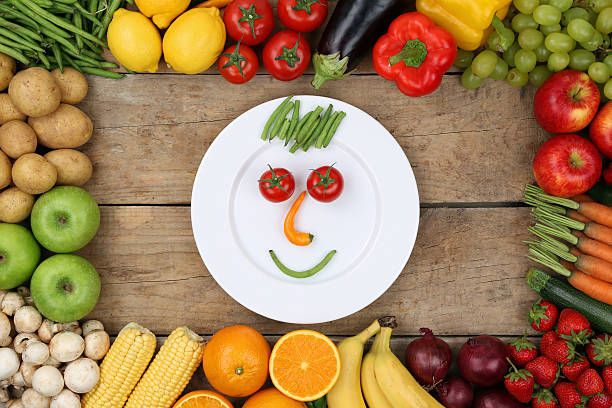 Candid and Unique Photographs might be the 'attention seeker'
Food Photographs which reveal virtual depth, height, zigzag or shadow appearance are better adept at drawing viewer's attention. Similarly, random photographs from any non-conventional photography angle may catch more eyes than normal photographs.
Use props for enhancing visual interaction
Props are extra tools or ingredients which can serve as effect enhancers by revealing a whole new aspect of the food stuff being photographed or by making it look all the more natural. While most of the times other food stuffs act as props (example – garnishing), some other props may include spoons, dishing plate and also mirrors which can help to create a reflection effect!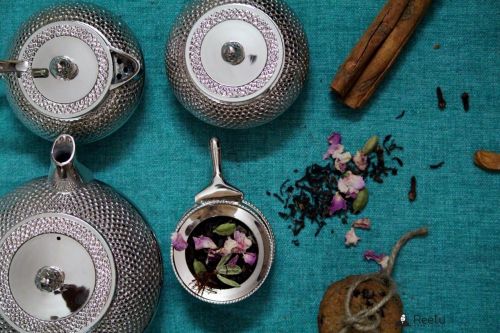 Top 5 Food Photographers in the world  
Food Photography Courses
While most of the food photography can be enhanced by religiously following simple photography tips, for those who seriously want to pursue their career in this field may go a step further by enrolling in any food photography course. Jawaharlal Nehru University and Jamia Millia Islamia Mass communication research Centre, New Delhi is an excellent food photography school in India which offers interactive learning through regular classroom program. Various other sources for learning are TGC India and Institute Of photography which provide courses in food photography via both online and offline modes. On the worldwide platform the photography school, run by photographer Jill Mead and food stylist Rosie Reynolds is very famous. If one is looking forward to online learning alone then https://foodphotographyschool.com/ may also be immensely useful.
Where To sell your food photographs?
Well, after learning so much about food photography you must be wondering that where can  you sell your clicks to gain popularity and money. If you are an amateur food photographer you can upload them to websites like Shutterstock, IStockphoto, and Deamstime where you will find lesser competition in food photography section owing to fact that they sell stock photographs(generally royalty-free) of diverse fields. Once you gain a deep insight into food photography, you can then earn a good amount of money by posting your clicks on websites which are specific to food photography like Stockfood, Fabfoodpix etc.
Thus, knowing the nuances of food photography is indispensible if you want to make your food photograph engrossing and attention seeking. Remember the saying 'One who can shoot food can shoot anything'…..so enjoy food and its photography!
About the Author: This Article has been written, researched and shared by Shobhit Dwivedi, who is an engineer by degree, a gourmand by heart and loves to research and write about food, health and fitness to satiate his passion for them.  You can follow Shobhit on Plattershare.
Also Read –