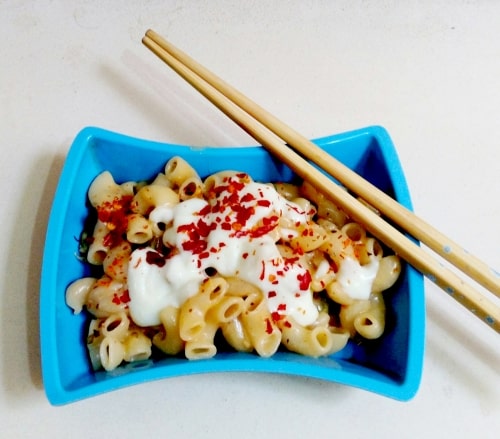 White Sauce For Lasagne Recipe
Here is a simple White sauce for Lasagne recipe or Bechamel sauce recipe which is one of the basic sauce for anyone starting with Italian cuisine should know. Simple, quick and easy to make. White sauce for Lasagne is made from white roux which is nothing but a mixture of butter and flour. Along with few other ingredients, this white sauce is simple to make and a must for Italian dishes like lasagne or pasta. Plattershare gives a simple, step by step white sauce for lasagne recipe which you must try.
Ingredients
All Purpose Flour - 50 grams

Unsalted Butter - 50 grams

Whole Milk - 500ml

Bay Leave - 1

cloves

- 1

Half Peeled Onion
Instructions
Boil milk in another saucepan, as it simmers, add half cut onion, bay leave, and clove. turn off the stove and let it rest for 20 minutes. Flavor of bay leaves and clove will infuse in the milk.

Discard onion, bay leaves and clove after 20 minutes and pour the infused milk in the roux. Continue to stir so that the white sauce doesn't form any lumps.
Notes
If you want to make cheese sauce which is used for kids recipes add grated cheese and add to white sauce while cooking.
This Recipe has been shared by homechef Geeta biswas who's simple yet experienced home maker. She feels that just like kids grow up with their toys, in the same way she has grown up with her recipes. Ingredients are her tools and she loves making innovative recipes which has built up her identity.