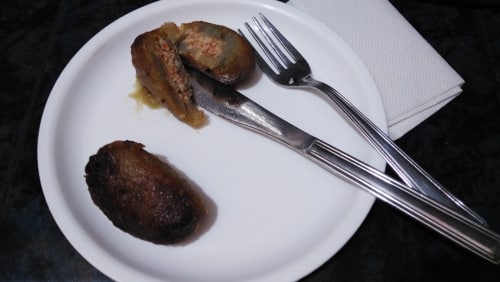 Sweet Potato Lanchha
Sweet potato is large, starchy, sweet tasting, tuberous root are a root vegetable. The young leaves and shoots are sometimes eaten as greens. 100 grams of sweet potato has 86 calories. I have made the Lanchha with sweet potato on the occasion of Paush parban.
Ingredients
Sweet potato 500 grams

Mawa 200 grams

Carrot 100 grams

Jaggery syrup 500 grams

Green cardamom powder 1 tsp

Oil for deep fry

All purpose flour 1/2 cup
Notes
There is secret dipping into the syrup. Fried and syrup both should not cold or should not hot. Either syrup will be cool and fried should be hot or syrup will be hot and fried should be cool. Otherwise it may be spoiled.