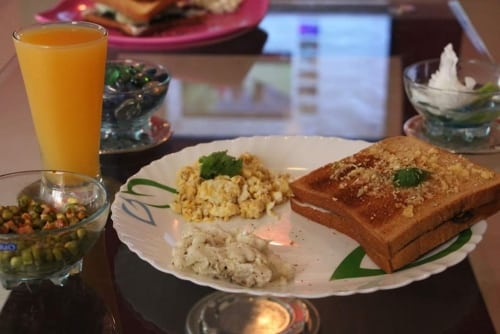 Super Speedy Breakfast - Go Vegan With Egg !!!
For super speedy go vegan with egg we need to make scrambled egg and then make egg sandwich with boiled cabbage mix with mayoness sprinkle little salt in that and mix your sprout with lemon salt and nuts and your healthy breakfast ready.
Ingredients
Egg

Salt

Mayoness

Lemon

Butter

Boiled cabbage

Bread

Sprout and ground nut
Instructions
First stuff boil egg into the bread slices and sprinkle black pepper ,salt and bit of red chilli and baked it for 30sec.

Miix boil cabbage with mayones and sprinkle salt and black pepper.

For scrambled egg ,put oil in a pan and put green chilli and mix egg into that with little milk and mix till it become soft . sprinkle salt and black pepper into it.