Yield / Serves
2 Servings
This is a easy and quick breakfast. Kids like egg and potatoes so this recipe is the combination of both.
Finely chopped carrot 2 tbsp
Black pepper crushed 1 tsp
Kashmiri red chilli 1/4 tsp
Heat olive oil in a frying pan add chopped onion. Stir continuously onion will be translucent then add mashed potatoes, salt, lemon juice, mixed herbs and black pepper crushed. Mix well and keep aside.
Take a mixing bowl add,refine flour, salt, chopped carrot, Kashmir red chilli powder and salt.
Add raw eggs and beat for a minute.
Now take a frying pan grease with olive oil and pour half of the batter.
Then spread the prepared potato.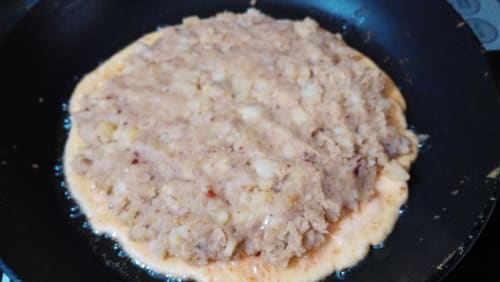 Now add rest the batter and cook for a minute.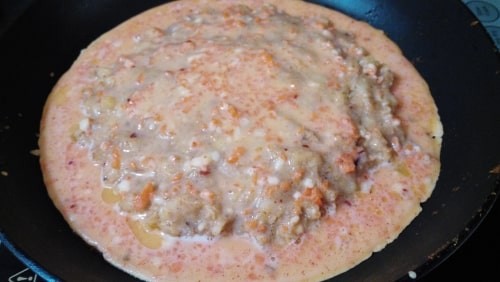 After frying a minute turn carefully with the help of both spatula.
Again cook for a minute and cut into equal pieces. Serve as you like.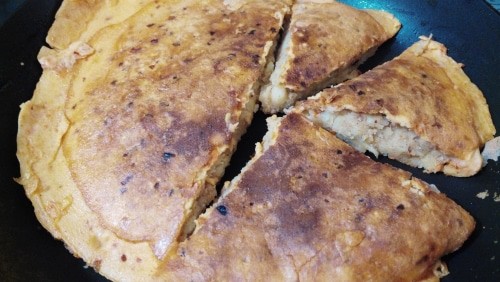 How useful was this post?
Click on a star to rate it!
Rated 4.7 based on 6 votes
Be the first to rate this post.