Yield / Serves
4 Servings
Ginger, garlic paste 1 tbsp
Coriander powder 1/1/2 tbsp
Fenugreek seeds 1 tsp+1 tsp
Wash and cut slit the brinjal.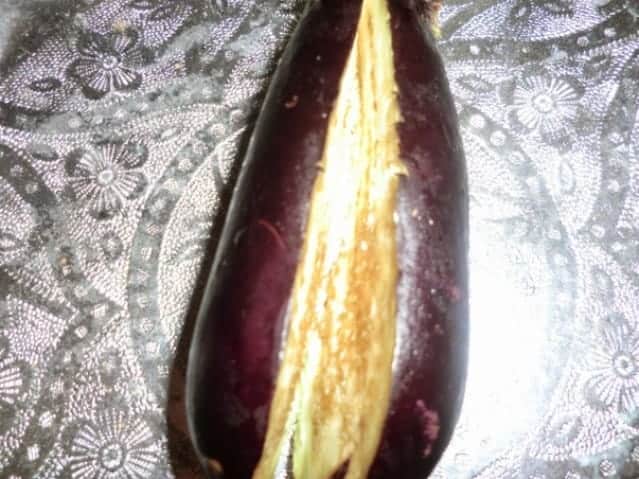 Dry roast the fennel, coriander, and fenugreek seeds then coarsely grind in grinder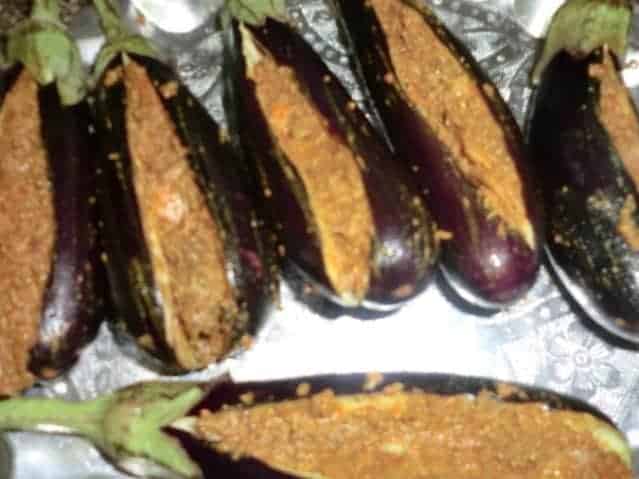 Mix grated onion, ginger, garlic paste and dry ingredients.
Add ½ tsp oil and stuff the brinjal with this mixture
Heat the oil and add heeng and remaining fenugreek seeds then add stuffed brinjal. Now let it cook on low heat until tender .
How useful was this post?
Click on a star to rate it!
Rated 3.6 based on 10 votes
Be the first to rate this post.