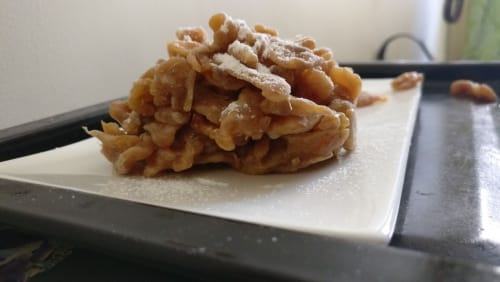 Spicey Honey
17 August, 2017
It is the best recipe for me since I suffer from many throat related irritation due to the intense pollution in city area. It is the best cough remedy recipe and this spicy honey candy can used after any meal.
Ingredients
Honey 5 tablespoon

Ginger 1 cup slices

Sugar 2 tablespoons

Castor sugar for coating
Instructions
Wash and peel the ginger , pat dry. Slice it into thin slices . Add the slices in a pan and cover with honey. Leave it for 1 hour. Heat a pan add sugar and ginger honey mixture , when it comes to a boil reduce the heat and let it cook for 20 minutes

Till the ginger turn translucent. Let the ginger cool for five minutes. Roll the crystallized ginger in castor sugar. Immediately separate the slices. Let dry for two hours and store it in an air tight container.